How Long Can You Expect The Late 2022 Buyer's Market To Last?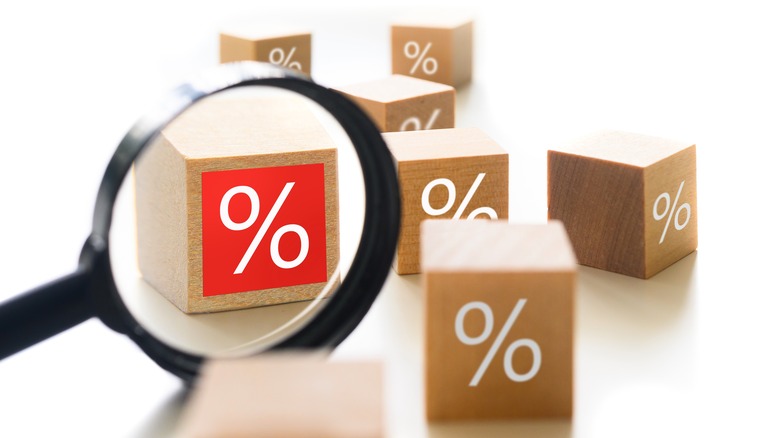 Soho A Studio/Shutterstock
Of late, prospective home buyers have been able to catch a much-needed break — but how long it will last is the big question. One positive factor that has come into play is a slow but steady decline in mortgage interest rates. In November, interest rates for a 30-year mortgage hovered around 6.58% according to Freddie Mac. Then, as of December 1, rates dropped by 0.09%, landing at 6.49%. And the news gets better with December 8 revealing a 6.33% rate for a 30-year mortgage. At that point, buyers would be looking at a monthly savings of $185 for the average home (per Realtor.com).
Likewise, Freddie Mac also notes that there was a dip in 15-year mortgage interest rates. On December 1, the rates were at 5.76%, which was a notable 0.14% decrease from November's 5.90%. December 8 showed another drop to 5.67% on a 15-year mortgage. However long this trend lasts, buyers might find themselves rushing to take advantage of the dipping interest rates to lock in a deal on a new home.
Prices are also decreasing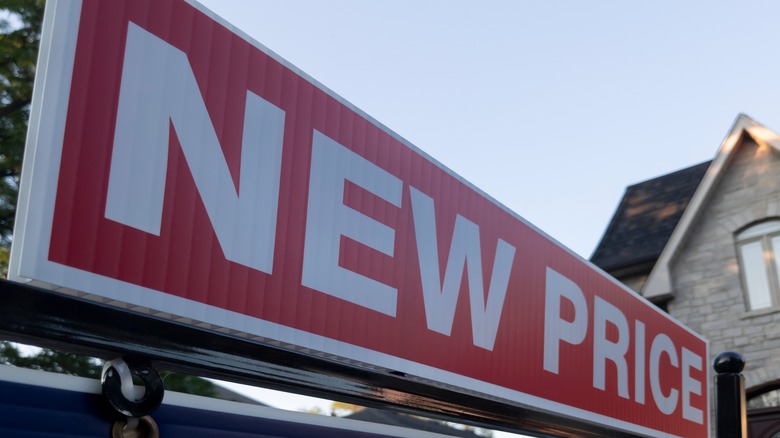 Elena Berd/Shutterstock
Along with decreasing interest rates, prices, which were increasing at a rapid pace this year, seem to be slowing down as the year closes out. According to Realtor.com, housing prices skyrocketed to an average of $449,000. However, November reflected a drop to $416,000. This drop could signal a slowdown in the price jump that has taken place for a little over a year. In fact, as of December 3, the average price rose by only 10.3% which is an improvement over the 12.2% increase from the previous week.
As mentioned, this situation presents a far better chance for buyers to get a new home at a more affordable price compared to last year. With any luck, prices would continue to decrease, and the current buyer's market continues throughout the rest of the month.
On the downside, however, there's still a small amount of inventory to choose from, but even that pattern might be taking a turn for the better. December 3 saw the smallest decrease in the number of new listings compared to July of this year, which again could give buyers a better chance of finding a home within their budget. It might be prudent to seize this opportunity since change seems to be only constant in the current market.