2022 Holiday Shopping At Costco Home: Hours, Deals, And What To Expect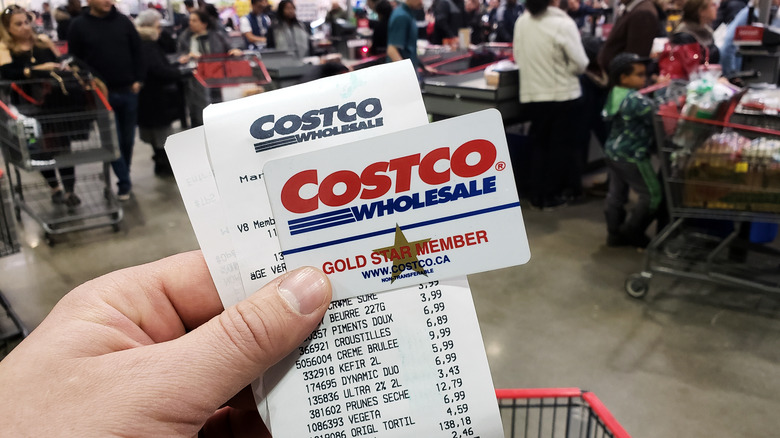 dennizn/Shutterstock
Shopping is one of the most stressful aspects to endure when the holiday season rolls around. From who to buy for to where to purchase these gifts, this time of year can sometimes feel more stressful than it is joyful. However, it doesn't have to be this way. According to AGFinancial, one of the most important things to take note of is that you do not have to buy a gift for every person you know. If you don't talk to them regularly or will not be seeing them other than presenting them with a present, you can safely skip them.
Once you have your list sorted, begin to think of ideas for each person. Consider their personality, age, and other factors when making your selections. You must also consider your budget when doing so. You don't have to give everyone a present of $100 or more. After all, the Christmas season is about being with family, friends, and loved ones — gifts are just an added bonus.
Lastly, decide which stores you'd like to purchase from and figure out the deals they're offering. Usually, the best deals are around Black Friday; however, they can sometimes linger long after. If you want to purchase a gift or two — or maybe five — from Costco, then you're in luck. Here is what to expect from the retailer this holiday season.
Costco's holiday season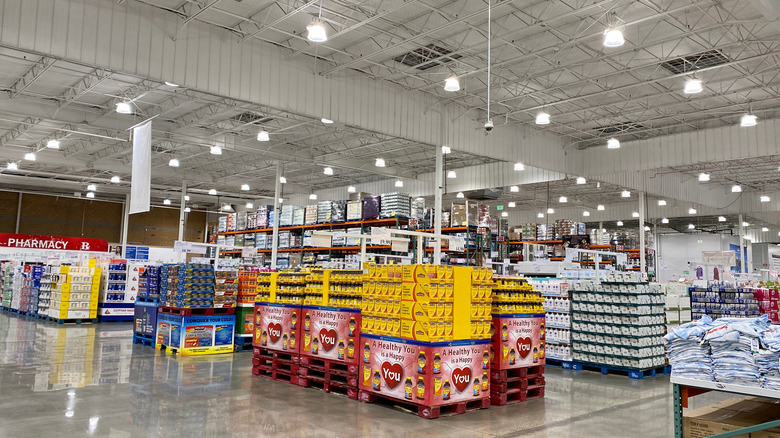 ZikG/Shutterstock
As with any other major retailer, Costco will make some slight changes to its schedule this December. As per Frugal Hotspot, the store will be closed on December 25 for Christmas Day and on January 1 for New Year's Day. In addition, they will be open on Christmas Eve (December 24) from 9 AM to 5 PM as well as on New Year's Eve (December 31) from 9 AM to 6 PM. Of course, these hours are subject to change and may vary based on location. Due to this, we recommend contacting your local Costco store ahead of time. Their website will, of course, operate as scheduled. However, you may experience delays in shipping during the holiday season.
For those looking for a few deals, the retail chain is offering quite a few, such as this Tresanti Adjustable Desk. Usually, this gadget retails for around $330, but it can be purchased online for about $250 — saving you $80! Costco is also offering this Vornado Vintage Whole Room Heater for less than $85. This is around $35 lower than its regular price of nearly $120. Another option the retailer offers is this Faux Fiddle Leaf Fig Tree for just under $135. This saves you around $35 from its regular price of $170. These prices can vary depending on several factors, such as store location or the day it's purchased.