Conventional Or Climate Controlled: Which Is Better For Storage?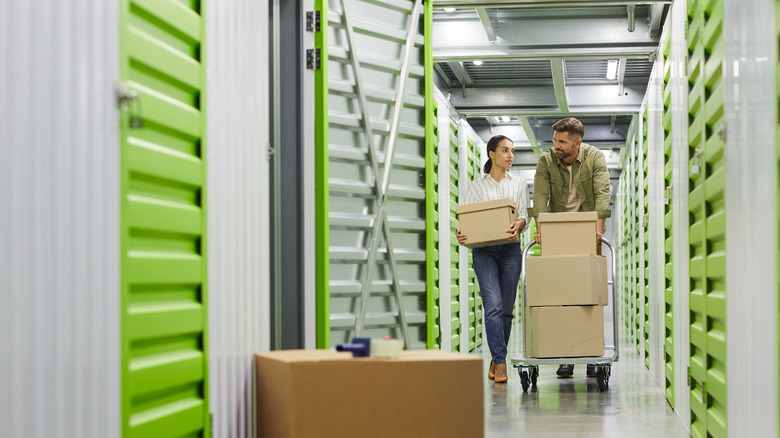 SeventyFour/Shutterstock
When it comes to storing your items, finding the right unit is imperative. Just because you might not need certain pieces of furniture, artwork, clothing, or miscellaneous collections at that moment in time, it doesn't mean you don't want to keep them safe and protected from the elements. Conventional and climate-controlled storage units both offer a number of benefits and choosing between the two can be confusing, if not downright difficult, per LifeStorage. So how do you know which is best for your belongings?
The good news is that there is an answer. Storage units should make your life easier, so deciding between climate controlled or conventional will most likely be the biggest puzzle piece to solve, but then you're free to unload and declutter your home. Of course, other factors like price, size, and security will come into play, but you can most likely determine what you need while packing everything that needs to be stored, then find a place that's convenient and meets your budget. After all, you'll just have to figure out if you need a controlled climate in the space. Below you can find out which one is right for you.
Conventional vs. climate-controlled storage
Gorloff-KV/Shutterstock
Conventional storage differs from climate-controlled units because it doesn't offer temperature regulation. These rooms will fluctuate with the weather and can get hot or cold depending on what's happening outside. Climate-controlled spaces allow you to adjust the degrees inside, providing air conditioning, humidity options, and heating to keep sensitive items safe from everyday temperatures. Many homeowners or renters use their storage units to keep bigger items or articles they don't use regularly, but if these include artwork, leather, electronics, or anything made with paper, a standard room could be detrimental to these materials, per Shield Storage.
If you're not sure whether some pieces need air conditioning or heating to protect them from ruin, it's best to check any labels or instructions before placing them in a conventional unit. Many items will explicitly say to store in a cool/dry/room temperature/or otherwise noted place, in which case a climate-controlled room is the way to go. Expensive items can become easily damaged in extreme heat or cold, which is why you want to be careful before renting anywhere you can't keep track of the inside degrees or humidity.
Climate-controlled units serve a broader range of items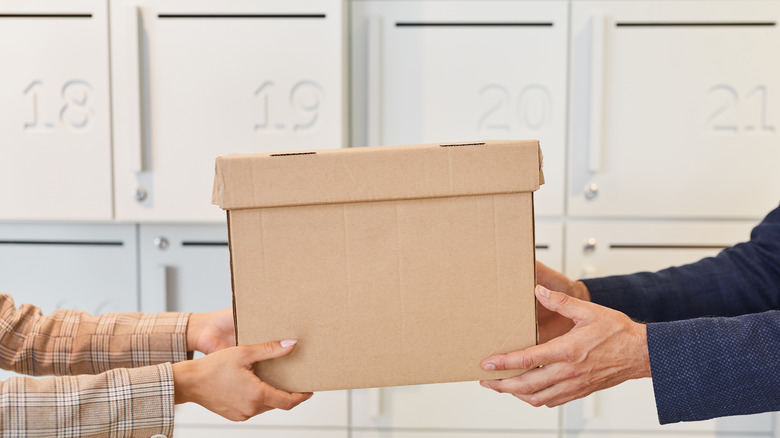 SeventyFour/Shutterstock
The list of items you should keep in a climate-controlled unit is extensive, making this storage option a good one for almost any need. Occasionally, people only need storage space for outdoor furniture or excess kitchen supplies like dishes, pots, pans, or cups, all of which would be fine in a conventional unit. But, according to US News & World Report, everything from heirlooms to fabrics would do best in a place where you can adjust the temperature and humidity, making climate-controlled spots the preferable selection for your goods.
Rather than risking anything important, price shop to find the best deals on climate-controlled units. While conventional storage can be cheaper, some of your items are most likely priceless or irreplaceable, so why risk it? One of the easiest ways to save money is to opt for a smaller unit, so pack everything up in a way that saves space and can stack nicely without damaging anything on top or below, then map out how much space you need before renting. This will help you avoid purchasing a unit that is too big and costs more than you want.