Rents Declined More In November Than Any Other Month In The Last 7 Years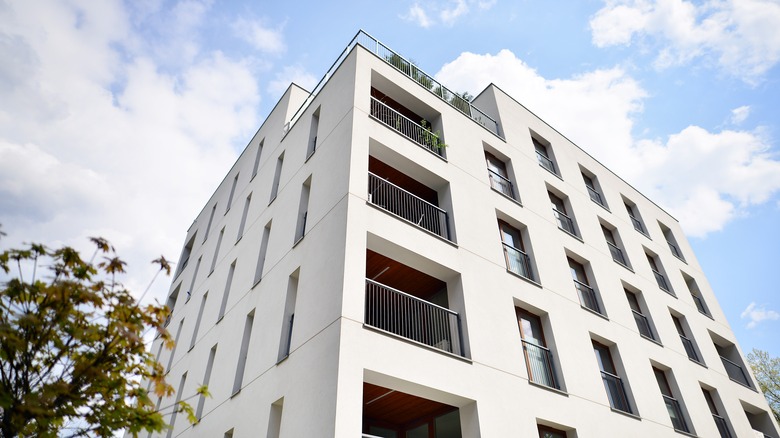 Grand Warszawski/Shutterstock
Those living in an apartment or another rental space simply because they cannot afford to purchase a home have probably been feeling a bit defeated. According to The Hill, rental prices have risen over 17% year-over-year (in February 2022) and have been pretty steadily rising since the beginning of the COVID-19 pandemic. Because of this huge increase in rental prices, Forbes says that most renters nowadays are spending more than 25% of their monthly budget on housing alone. While this is still beneath the most you should ever spend on housing (which most agree is 30%), it's still an exuberant amount. Further, many have been forced to find a roommate or live with family members because of these increasing prices.
However, some good news has recently surfaced: During the month of November, prices declined more than they ever have month-over-month for the past seven years. Below, you'll discover just how much they declined and what experts are predicting about 2023's rental prices.
How much did rents decrease?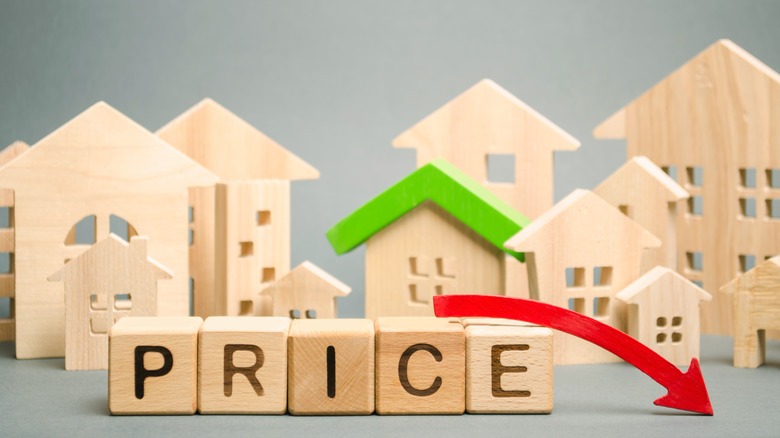 Andrii Yalanskyi/Shutterstock
According to The Hill, rents lowered by 0.4% from October to November of 2022. While rent doesn't typically rise during the month of November, Zillow has not seen a decrease of more than 0.1% during this month since before 2020, two years ago. Some of the most expensive cities, including Raleigh, NC, Austin, TX, Seattle, WA, San Jose, CA, and New York City, NY, are seeing the most rapid declines, per Zillow. This rent decrease could be for a number of reasons, including that the market rose so exponentially high at the beginning of 2020 that it needed to readjust, per Forbes. Another reason why prices may be dropping is that more apartments are currently being built, which is helping level out supply and demand issues.
At the same time, prices are still quite high; The current national median price is $2,008, which is 8.4% more than it was in 2021, per The Hill. And, according to Fatherly, almost every state is still seeing a year-over-year overall rent increase (excluding Massachusetts, Nevada, Idaho, and Wisconsin, which have all experienced a decline).
What to expect in 2023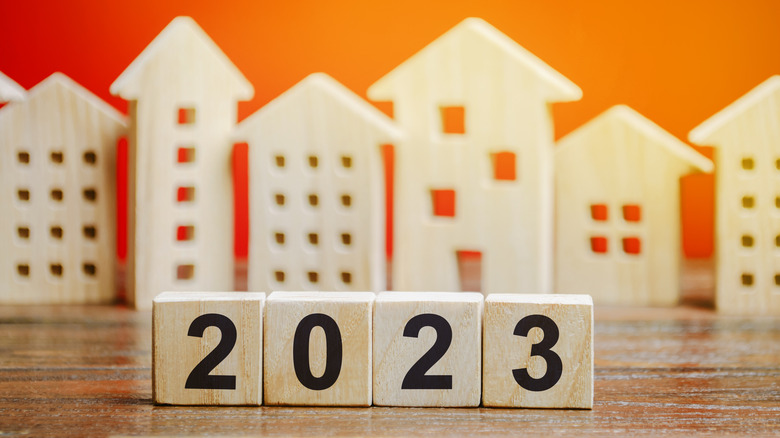 Andrii Yalanskyi/Getty Images
However, while prices are declining at the moment, this trend may not continue into the new year. According to Insider, some experts expect the rental market to increase by 6.3%. CNBC agrees and says that since housing prices are expected to increase, the demand for rental properties will also continue to rise. And, while they expect the rental price increase to slow down, they estimate that rents will still advance by 8.4% year-over-year.
On the other hand, others are predicting that rental prices will continue dropping in the new year. Another article by Insider says that this may be the case if two things happen: First, if enough rental properties are built to help remedy the supply and demand issue, and second, if large moves to cheaper cities, like those seen at the beginning of the COVID-19 pandemic, cease. Luckily, both these things have already begun happening, so hopefully, a rent decrease is in the cards for 2023.