You'll Want To Try Out Designer Egypt Sherrod's More Is More Painting Tip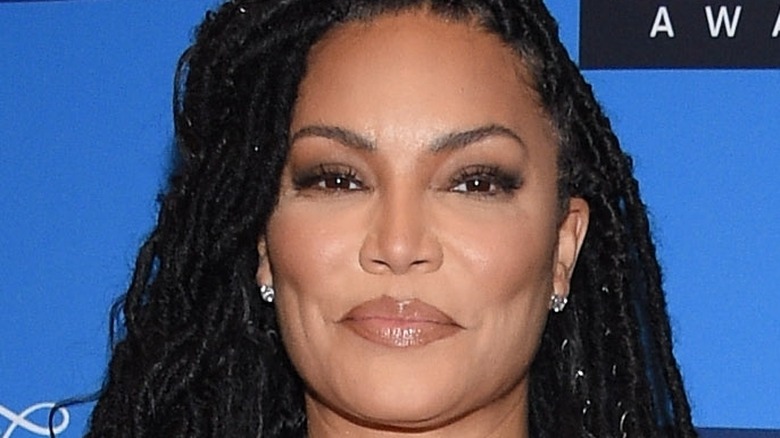 DFree/Shutterstock
If you're a maximalist or love a dramatic look but don't have the budget to support your style, there's one tool you could rely on: Wall paint. Because paint is inexpensive and comes in any color you can imagine, it's a great way to create a fun look without spending a lot of money. Interior designer Egypt Sherrod is a fan of creating a unique look with paint. For instance, in her Atlanta home, while most of the walls and ceilings are covered in warm neutrals, her dining room has a show-stopping feature: A deep brown ceiling that brings the wall color upwards, per HGTV. This surrounds the whole space in warmth and depth.
Below, you'll discover Sherrod's 'more is more' painting tip, as well as some of the other bold looks she has created with just a bit of paint. And, according to HGTV, her daring looks could easily be recreated in any room of your own home.
Cover everything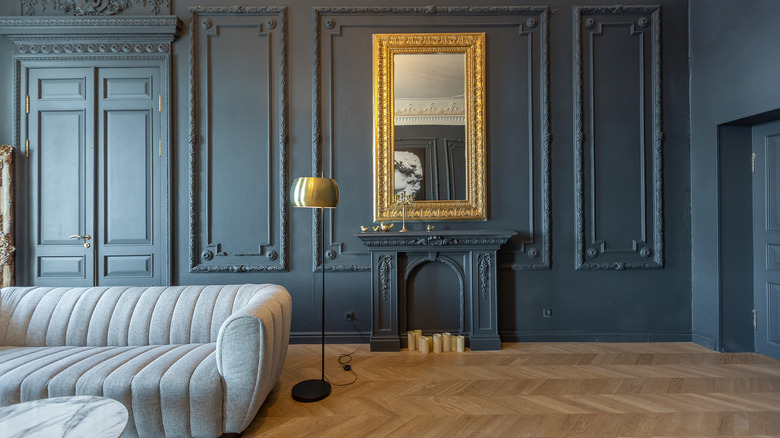 Pinkystock/Shutterstock
Just like the brown paint in Egypt Sherrod's dining room (via HGTV), in the season 3 finale of "Rock the Block," she covers an entire room in one bold paint shade. However, while her dining room has white trim and wainscoting, this room is completely painted the same color, even down to the doors, trim, and vents, per HGTV. This look would be ideal for a space that's supposed to feel cozy, like a bedroom or, in Sherrod's case, a home theater.
Covering an entire room in the same color is a risky move, as the wrong tone may feel too overpowering. This is why Sherrod made sure she chose the correct paint color: A gray-blue that wasn't too bold but also didn't look uninteresting. She says, "[The paint color] has a blue undertone [so] it's not gray, which is typical and boring, and it's not black so you don't feel shut in; it has some color." Therefore, when choosing the right shade to encompass your space, try to find something interesting but not too loud.
Other dramatic looks
If covering all your walls, ceiling, and trim in one color feels like too much, Egypt Sherrod has implemented some other interesting paint looks you could try out. For instance, while wainscoting is typically neutral while the rest of the walls are a bolder shade, you could try doing the opposite by painting the paneling a more dramatic shade and keeping the walls white. Sherrod does this for one client, and it makes a massive difference in the feel of the space, per Realtor.com. The benefit of this look is that it creates more contrast against neutral furniture.
According to another Realtor.com article, Sherrod sometimes uses paint to replace furniture. For instance, for one client, she painted an arch above the bed instead of using a headboard, which would cover up the wall's window. She says, "This way, we create this feature wall. We still put the bed there, embracing the window." This could be a great solution for those with a limited budget but extra paint to spare.