Tara Mangini From A Story Of Home Offers DIY Renovation Tips - Exclusive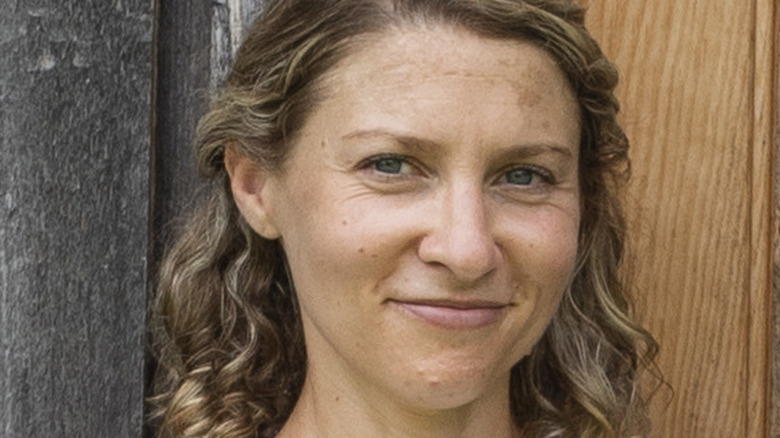 Magnolia Network
As the faces behind the successful interior design company Jersey Ice Cream Co., Tara Mangini and Percy Bright are no strangers to the complexities of the renovation process, as well as the added complexities that often come with working on an old home. As historical home lovers themselves, the duo has worked to give many old houses a second life by playing up their historical charm while integrating their own unique design perspective throughout.
While you have likely seen the finished product of some of Jersey Ice Cream Co.'s design work online in viral Instagram or Pinterest photos, you can now get a peek into Mangini and Bright's design process as it happens. "The Story of Home" on Magnolia Network documents the real-life couple's design process as they work to renovate a home of their own that they recently purchased in upstate New York.
In an exclusive interview with House Digest, Mangini shared advice for renovating an older home as well as for how to live in a house you are actively renovating.
It's important to assess how much work you will need to put into an older house before buying it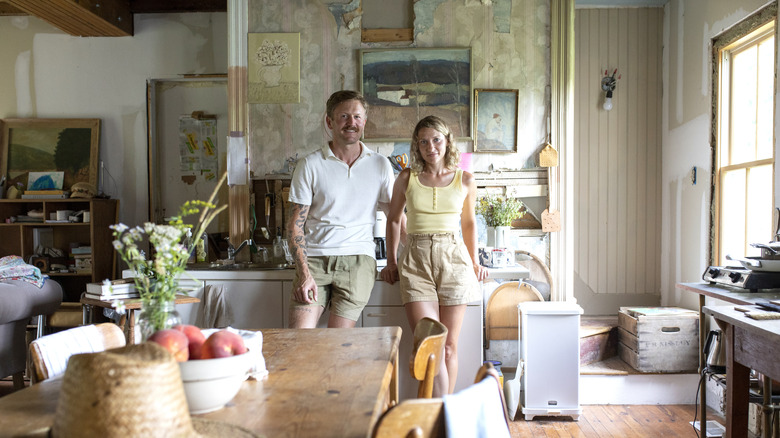 Magnolia Network
When it comes to renovation, particularly on an old home, Tara Mangini says it's important to know what you're getting into beforehand. "There are things that are easy to fix up: walls that need to get painted, trim that needs to get painted, everyone's kitchen needs to get renovated, stuff like that," she said. "There are other things that become so much more work, like insulating and foundation problems, and needing new windows, or to put heat in or move plumbing around. Those things make a project so much bigger. It's not necessarily just 'old house, new house', but it's, 'What kind of shape is this old house in?'"
While renovating an older home isn't inherently more difficult than renovating a newer build, it's also important to be realistic about the level of difficult work that has to go into many old houses. "There's that to consider when you're buying it," she said. "It's hard to gauge, 'How big is this project, really?' Everyone's project is probably bigger than they think it is, but sometimes, it's a lot bigger than you think it is."
It's possible to live in the space you're renovating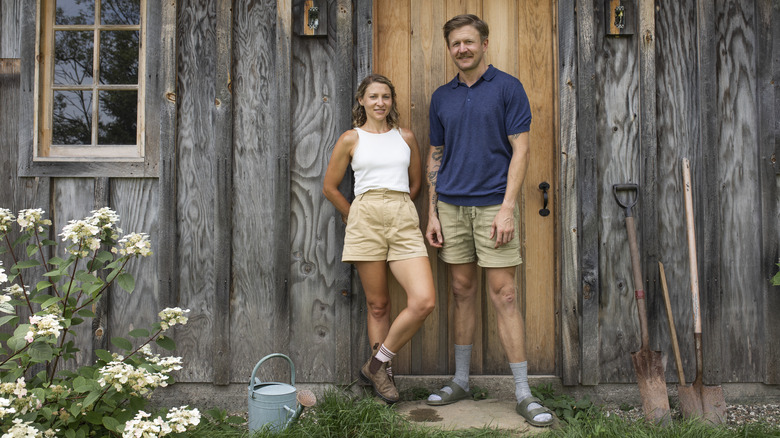 Magnolia Network
Often referred to as "nomadic designers," Tara Mangini and Percy Bright are no strangers to the added chaos of living on-site during a renovation. Mangini, however, says it's easier to do than it sounds.
"There's definitely periods of, 'This is absolutely unbearable. I'm losing my mind,'" she said. "You can't walk, everything's chaotic, there's nowhere for anything. Those usually lead to you being like, 'We have to get a kitchen set up, something.' Once you have that rough setup, it's really weird how used to it you can get ... That's the strange thing about it — you can get used to sleeping on the floor and doing that for a really long time. There's this suspended existence of, 'This is temporary. This isn't our house, this isn't how we live. This is for now or something.' There's all these [things you overlook] and grace periods that's like, 'Isn't it charming?' That's the surprising thing is that you get used to it."
But one thing that can throw you off while you're living through a renovation is spending time in a finished dwelling. "It's really hard to leave that space, clear the gook out of your eyes and go to someone else's house like, 'Oh my God, this is so nice,'" Mangini said. "Then, you see it again and you're like, 'Wow, this is hard.' It's going to be hard. It's going to take 25 times longer than you think."
Stream Magnolia Network's "The Story of Home" now on discovery+ and the Magnolia app.