HGTV's Property Brothers Share The Key To Having A Lush Lawn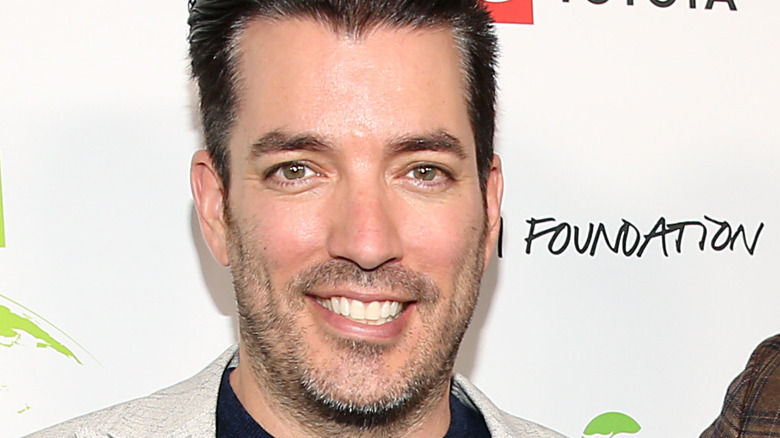 Jesse Grant/Getty Images
There are countless ways to improve your home's curb appeal. If you're looking for a simple change, try painting your front door or adding more shrubs to your landscaping. Other updates that will make a big impression are filling in any holes or cracks along the surface of your driveway or repainting the exterior a new color. Even just adding some flower beds or replacing your shutters could drastically improve your house's overall look.
However, even after executing all these improvements, your house won't look its best if the lawn is lackluster. Perhaps your plants have died, or your grass is dried and brown. Maybe you're not watering enough, overwatering, or watering at the wrong time of day. Getting it right can be especially tricky for those in arid environments.
If your yard is drying out, The Property Brothers have some solutions that can save you time, energy, and water. Here are their tips for maintaining a gorgeous lawn.
Water your yard at the perfect time, every time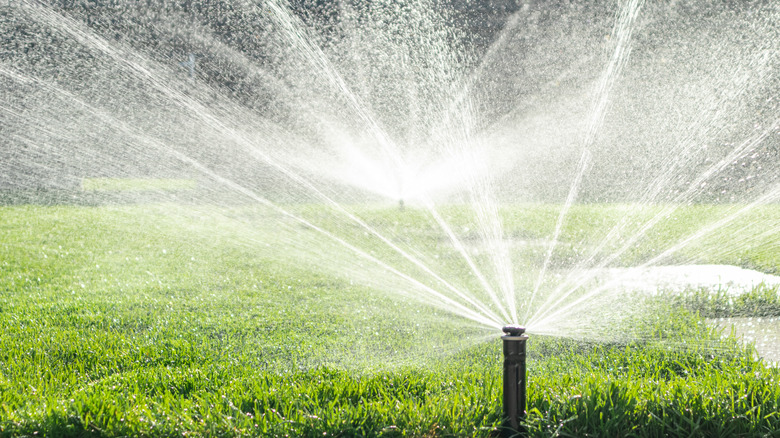 Sashko/Shutterstock
The best time to water your yard is in the early morning — it won't immediately evaporate as it could during warmer times in the day. However, many don't have the time or desire to spray their lawn as soon as they wake up.
This is where The Property Brothers' solution comes in handy. On one episode of their HGTV show "Celebrity IOU," the duo add a sprinkler system to a dried-out California lawn. Jonathan Scott says, "California is not easy on grass. Some people water too much, or they don't water enough, and it can get really hot, so their grass dies. That's why this time, we're adding irrigation. The system will have sensors, a schedule, and a pressurized regulator to avoid waste and runoff," per Realtor.com.
Investing in an irrigation system like this means you don't have to think about waking up early to water. These are set on a timer, so they'll evenly spray your yard on time without requiring any effort.
Other ways to improve your lawn's appearance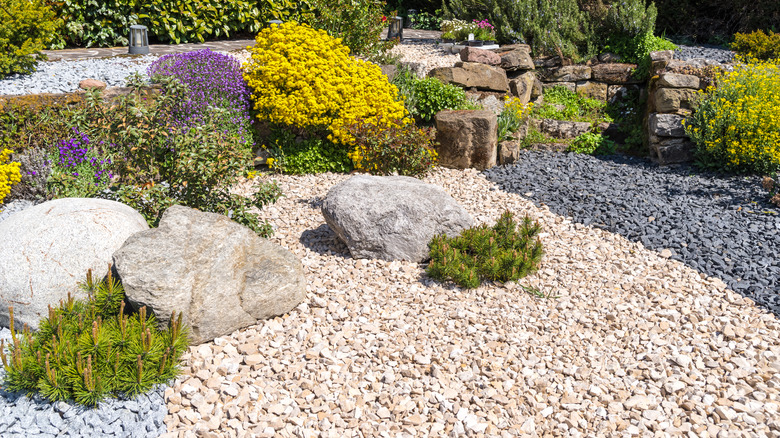 Schad1953/Getty Images
On the other hand, those with money to spare may take note of what The Property Brothers installed in their own Las Vegas backyard. Instead of just a sprinkler system, they installed artificial turf on top of polymer-covered sand. As Jonathan Scott says during a tour with CNET, "we'll put on the irrigation system, [and] much like a diaper [the sand and turf] absorb all the moisture, and then over the next week [the water] just slowly evaporates [and] that cools the surface." This way, the turf guarantees that their property always looks beautiful and makes the grass feel much cooler, benefitting both pets and people alike.
If turf or an irrigation system isn't in your budget, The Property Brothers have a few other tricks you could try. On a Today Show appearance, they recommend covering brown grass with lawn paint, which is a quick hack for a lush-looking yard.
Further, those who live in areas that often experience drought should consider landscaping that doesn't need to be watered frequently, as Drew did on one episode of their show, "Brother vs. Brother," per HGTV. He covered most of the yard with decorative rocks and sprinkled in drought-resistant plants.