Most Americans Don't Know What Realistic Home Prices Are In 2023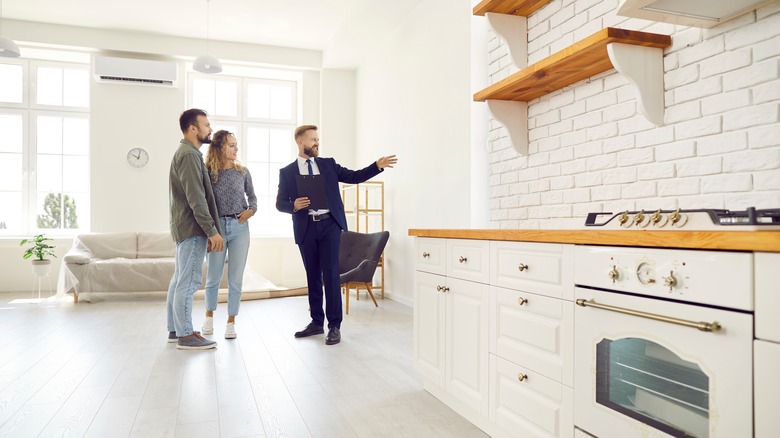 Studio Romantic/Shutterstock
According to a survey conducted last month by Nerd Wallet, approximately 83% of Americans polled share the goal of purchasing a home. Further, more than 10% believe it will happen in 2023. That's despite a volatile market, rising inflation, and interest rates more than double where they were just two years ago (via Mortgage Professional America). These dour realities, in addition to a sellers' market and low inventory, seem unable to extinguish the optimism of those hoping to realize the clichéd but profound American dream. 
Some are turning to less conventional methods to guarantee homeownership. According to Insider, the incidence of co-purchasing rose by over 700% from 2014 to 2021, and the trend is expected to continue. From Friendsgiving to co-living — the new American dream could mean buying with pals, according to the outlet. In the same vein, plenty of shoppers plan to use their purchased home as both a residence and income property. However, Nerd Wallet contends that many prospective buyers are less aware of the circumstances they might need to undertake to own or afford a home; they mistakenly assume they can secure a property for far less than the average national price.  
Median prices are higher than thought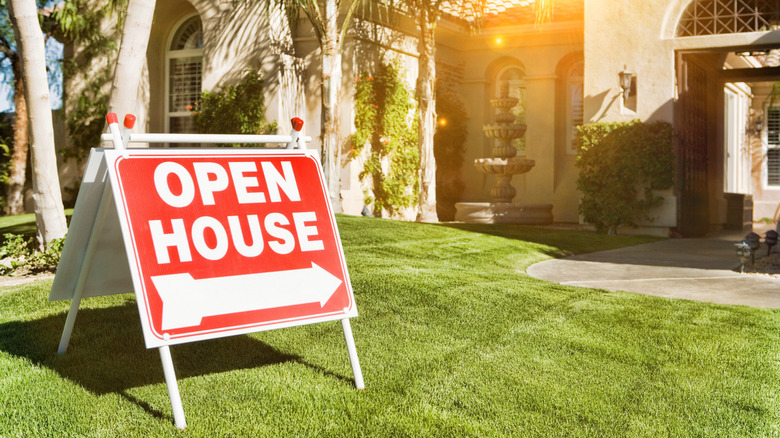 sirtravelalot/Shutterstock
"We know from the past five years, roughly 10 percent of Americans say they're going to purchase a home in the next 12 months, which is wildly optimistic," said data analyst Elizabeth Renter in The Hill. "Part of it could be that they're unaware of what's going on in the housing market," she added. A staggering number of potential home buyers believe they could purchase a home for $269,200, while currently, the median figure rests near $388,000 (via Nerd Wallet). Understandably, common knowledge has not kept pace with rapidly changing data. For example, according to the Pew Research Center, the median price for a single-family home leaped a whopping 25% over a two-year period (from the final quarter of 2019 to 2021).   
Rising prices aren't the only obstacle to acquiring a mortgage. According to Nerd Wallet, current interest rates are hovering at 6%, putting monthly payments above a satisfactory debt-to-income ratio for many buyers. Although rates have increased dramatically, according to the outlet, many Americans are again misinformed, perceiving them to be at levels never experienced before. Yet, 30-year mortgage interest rates have averaged 7.75% over the last 50 years — that's still higher than today's rates. And CNBC notes they fell last week to 6.15%, their lowest in almost five months, urging Americans to revisit their dream of home ownership.