Things To Know Before Buying An REO Home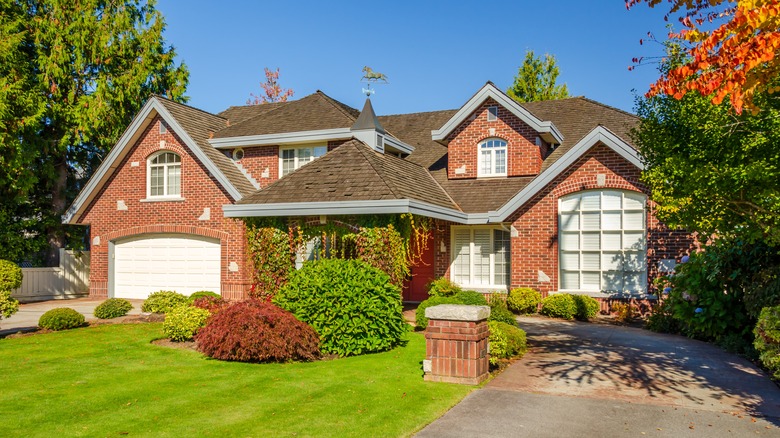 karamysh/Shutterstock
If you've been looking for great deals for buying houses, you might have heard about REO homes. When someone gets too far behind on their mortgage, the house goes into foreclosure and ultimately is put on the auction block. Now, if you fancy yourself a savvy business person, this situation can be considered an intriguing investment opportunity. After all, real estate is a great way to start investing if you're in the right financial position to do so. More and more people have grown interested in flipping houses or purchasing fixer-uppers to rent out. Real estate has always been considered a lucrative way to invest your money.
Additionally, finding lower-priced homes like these can present an opportunity for people who are primarily priced out of the general housing market. This has been an unfortunate side effect of current economic conditions. While the lower price tag is attractive, you should be aware of some quirks to buying an REO home. It's a bit different than buying a regular house from the market, in that it is often sold as-is and can be harder to finance. That means you might need to make quite a few repairs to make it liveable, or have a cash offer ready if a bank doesn't approve your loan. Here is what to know before bidding on an REO house.
What is an REO home?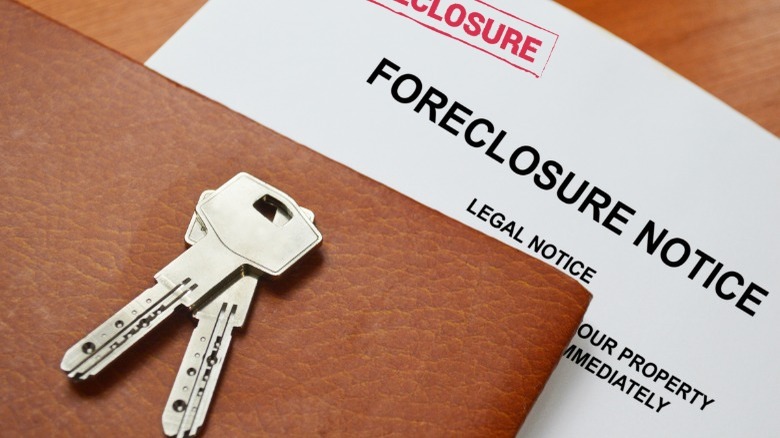 VisualFood/Shutterstock
So what exactly is an REO home? REO stands for real estate owned and is a home that's been foreclosed on and did not sell at the subsequent auction. These homes automatically revert back to the bank, lending institution, or investor who carries the title on the house. While some REO homes are priced at a discount, others are priced competitively. Banks are anxious to regain as much money from their investment as possible. After all, they aren't in the business of having to sell assets they've lent the money to buy in the first place. Having too many REO homes on the books doesn't look good.
They are typically sold as-is, meaning they could need significant repairs. It's a "buyer beware, do your due diligence" situation. It can either be the perfect opportunity or result in a living nightmare. Most homeowners know far in advance they're being foreclosed on, which means they no longer have the incentive to keep their houses in good condition. Banks or lenders just want to sell them, and the price will often match the level of disrepair. Finding REO homes can be tricky, and negotiating a deal even more so.
The advantages of REO homes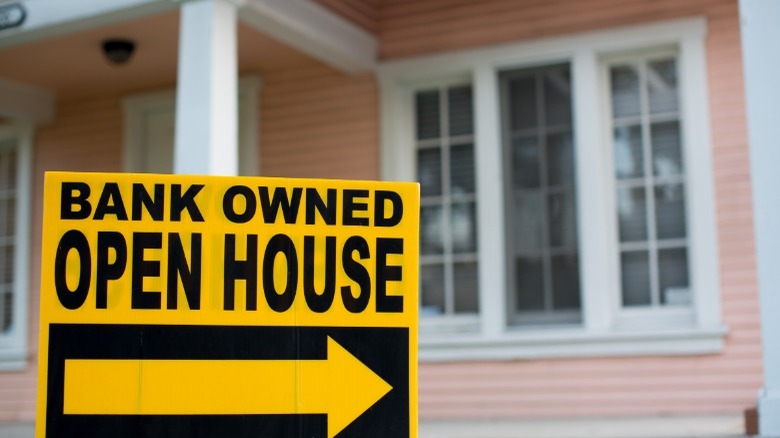 Life and Times/Shutterstock
Other than the obvious, there are some great reasons this type of home might be worth considering. Unlike foreclosed houses, there won't be any issues with the title. There will be no liens or any hiccups in this part of the process. Additionally, there will be no outstanding taxes owed. And, of course, banks have only one thing in mind: Selling the property as quickly as possible. After all, these investments are now costing them money in maintenance and property taxes. If there are any major or unsafe conditions in the home, sometimes the lender will even pay for you to have these kinds of repairs done. 
If you've been considering flipping houses or buying a fixer-upper and renting it out, these properties could be something to look into. REO homes can make terrific first investment properties or even be a first home for those willing to live in it while they fix it up and make repairs. As you might imagine, there's usually a lot of competition in locating and purchasing them, especially in the right areas. Because of this, you might not get the first REO house you set your sights on, but don't become discouraged. It might take a few tries.
The risks of buying REO homes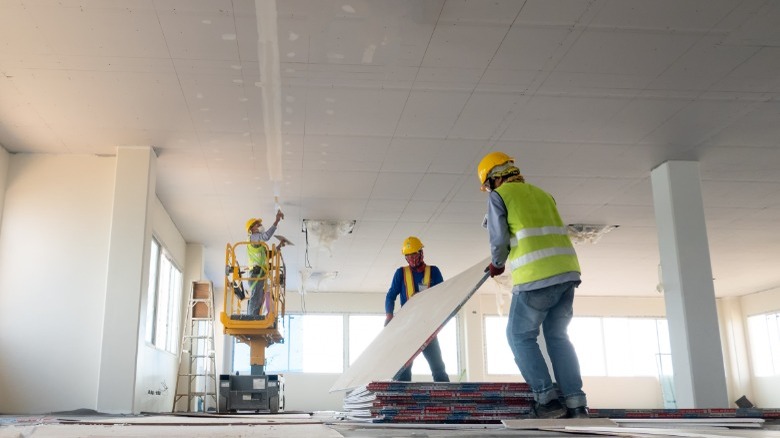 Bannafarsai_Stock/Shutterstock
Despite all its advantages, there are also risks involved. Since REO homes have been foreclosed on and are being sold as-is, you'll have to pay for any repairs. That means if there is water damage, a leaky roof, or holes in the walls, you and your wallet inherit all those problems. Additionally, if you plan to finance the home, most lenders require it to at least be in "livable condition." If it's in a state of major disrepair, you might have to buy the house in cash. That might be tricky since not all REO properties are deals, and some banks might refuse to negotiate on price.
Once a house goes on the bank's books as real estate owned, it becomes an asset. Even though it doesn't want unoccupied properties in its portfolio, it will still try to make the most money possible. Banks often hire a real estate agent specializing in REO properties to handle the property and sale, making it harder for buyers to get a bargain-basement deal. And since the bank wants to sell the house as quickly as possible, it might not disclose everything wrong with it, putting the onus on the buyer to discover the propety's issues with inspections.
How to finance REO homes
Kritsanai Chaemcharindamr/Shutterstock
As aforementioned, financing an REO home can be a tedious process, so you'll want to have that aspect pre-approved if possible. Since the owners of these properties are highly motivated to sell, they will often choose the path of least resistance, so to speak. So getting the jump on other buyers with a good offer that presents the fewest possible problems is the key. As for what kind of financing you can use, you have a few different options (via Chase).
The first loan type available is a conventional mortgage, but you must have a minimum credit score of 620 to apply. You can typically choose fixed or adjustable rates, but the rates are at or above market interest rates, as opposed to the lower loan rates issued through the federal government. While you might have higher interest rates with this loan, you can put less than 20% down if you supplement the payment with private mortgage insurance (PMI).
On the other hand, if your credit is not that good, you can apply for an FHA loan, which is backed by the government. These loans require less than 20% down, but the percentage fluctuates with your credit score. For example, credit scores between 500 and 579 need a 10% down payment.
Another option is a renovation loan, made just for buyers who want to purchase a house that needs work. You need very good credit for these loans as well, but they combine the cost of the house with the renovation expenses into one loan. Sometimes these loans have special requirements or clauses attached. Another option, if you already own a house and have enough equity in it, you can apply for a home equity loan to purchase the REO home.
Lastly, if you're trying to get the job done quickly to secure a deal, you can apply for what's called a hard money loan. These loans are not ideal since they require a higher down payment and have higher interest rates. However, you can always convert this loan into a more traditional mortgage once you obtain the house and the dust settles.
Make sure to get a professional inspection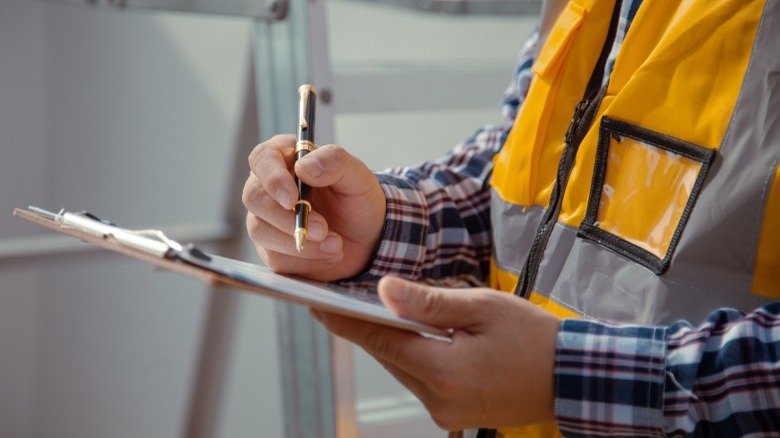 Sai Thaw Kyar/Shutterstock
Since REO homes are sold as is, they might have some undisclosed issues. To decide if the property is a good investment, you have to ensure you get the home inspected. Always hire a certified inspector, and ensure they use a detailed report and checklist. Reputable inspectors will check the plumbing, electricity, heating and air, the foundation, basement, roof, insulation, walls, and ceiling. They will also provide photos and recommendations. It's best to hire your own inspector and not use one the real estate agent offers. That way, you get an objective report. 
Once you have the report, you can get estimates for the costs to make the repairs and include this when calculating your offer. Many costly things that may not be visible could be wrong with the house, which is why it's important to hire a reputable professional. Sometimes the bank or lender will make a deal if you find serious issues, but the house needs to be a good deal even if the asking price isn't lowered.
Where to find REO homes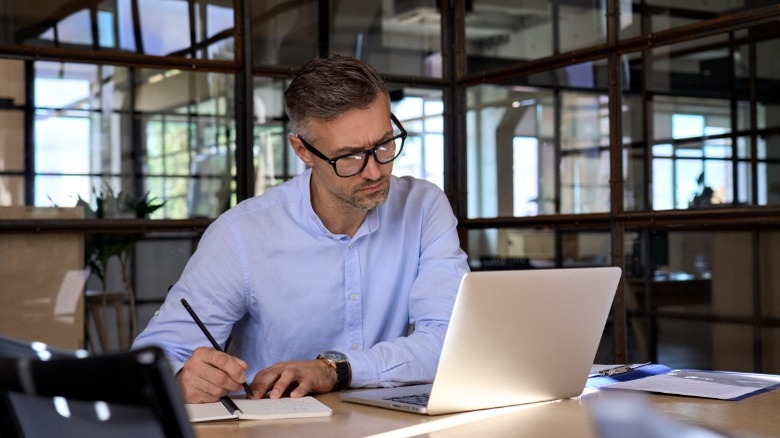 Ground Picture/Shutterstock
The next natural question is, where are these properties found? This may prove to be the trickiest question of all. It's not so much knowing where to look but more of searching through the records to find the hidden gems. Most REO listing websites are free but still require hours of tedious work to sift through them. Public records can be one place to look for NODs and NOSs (notices of defaults and notices of sales). Additionally, banks themselves typically have their own lists of REO properties on their books, which can be found on compilation websites for bank REO real estate.
Government websites like Fannie Mae, HUD, and SBA also have foreclosure listings on their websites. Realtors specializing in REO homes will have their own resources, and there are some very good websites that you can pay a small fee to subscribe to. Searching their databases is easier, as they've compiled information by location and other filters. Some banks use agents and list on the MLS, which means only realtors have access. By doing quite a bit of research and practicing diligence, it's possible to navigate many of the resources yourself.
Get an experienced realtor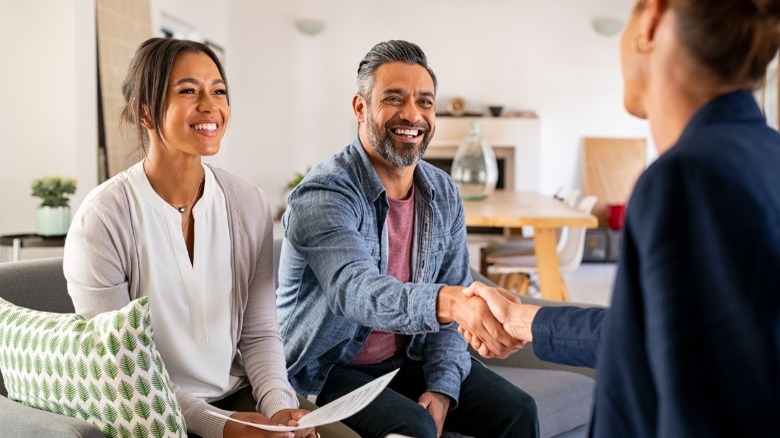 Ground Picture/Shutterstock
By this point, you can probably see why having an experienced REO realtor can be extremely advantageous. This process is much more complicated and time-consuming than a typical home purchase, and agents who know the ins and outs can be an incredible asset. They can assist you with everything from locating appropriate properties, to the best way to finance them, to negotiating an offer that gets accepted. 
But finding a good one could be a little tougher. Asking around the real estate and investment world is one of the most effective ways, and if you're getting into real estate, you'll want to expand this network anyway. These contacts can be invaluable. You can ask your previous real estate agent if they know anyone who specializes in REOs, attend agent networking events, or try to find agents on LinkedIn or Yelp. You can also search the NAR (National Association of Realtors) database for agents who have a short sales and foreclosure certification. The most important tip to remember here is to get to know this person and make sure you feel confident in their skills and that they understand your needs.
How to get an offer accepted on an REO home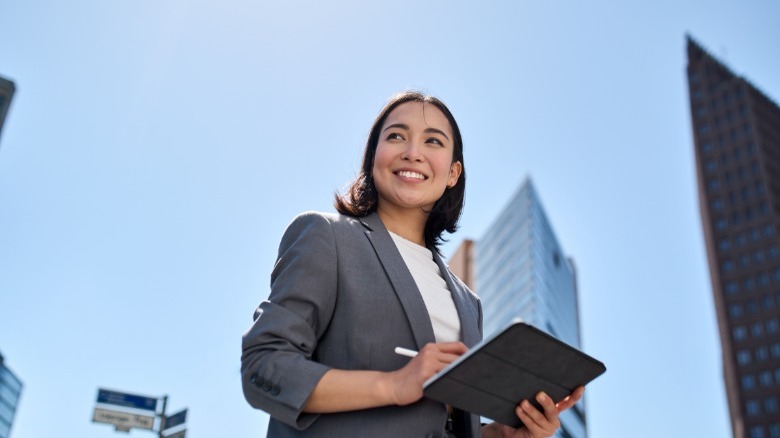 Insta_photos/Shutterstock
In order to get your offer to the top of the bank's list, it's important to understand certain things. The first important factor is knowing how much the home was initially bought for and how much it was priced for at the foreclosure auction. Another important thing is knowing the market value of recently sold homes in the area it's located in. Obtaining an REO house requires a lot of research and studying facts and figures.
You'll also gain valuable insight by researching the listing agent the bank is using to see what kind of offers have been accepted, as opposed to the prices the houses were listed at. Knowing how many other bidders are currently making offers is another strategic tactic because it will give you an idea of how popular the property is with other potential buyers. If there's a lot of competition, you'll need to come up with your absolute best offer if you want it to be considered. Remember, banks want the highest offer with the least possibility of problems, so if you're dealing with multiple interested parties, winning the prize will be harder. But with plenty of patience and vigilant research, finding an REO property and getting an offer accepted is possible.