Mortgage Rates See Sharp Rise For First Time Since October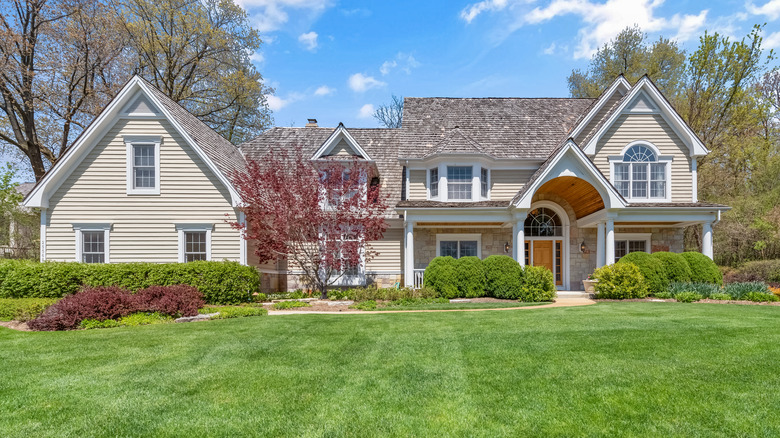 Rob Painter/Shutterstock
Mortgage rates once again topped 7% on March 2, 2023, making homeowners hesitant about a new home purchase, per CNBC. In October 2022, rates climbed to the highest level recorded in 20 years when they rose above 7%. This increase put the brakes on the homebuying frenzy that took place in 2020-2021 when rates dropped to record lows. During that time, the housing supply could not keep up with demand, and homebuyers engaged in bidding wars and even bypassed home inspections in their quest for a new home. As concerns about inflation grew, interest rates rose as well, as the Federal Reserve embarked on a series of aggressive rate hikes to combat rising inflation. The result was a cooler housing market in much of 2022, as individuals were reluctant to acquire mortgages with skyrocketing rates.
Much of this volatility seemed to give way to good news in late 2022, as mortgage rates began to fall slowly in response to positive economic signals that calmed fears of rising inflation. By the middle of January, rates had already reached 6%, which prompted a surge in contracts for new homes. Pending home sales increased significantly from just the month before. However, as rates climb back to 7%, mortgage applications have dropped to the lowest they've been in 28 years. Bob Broeksmit, president and CEO of the Mortgage Bankers Association, states, "The recent jump in mortgage rates has led to a retreat in purchase applications, with activity down for three straight weeks."
Willing to wait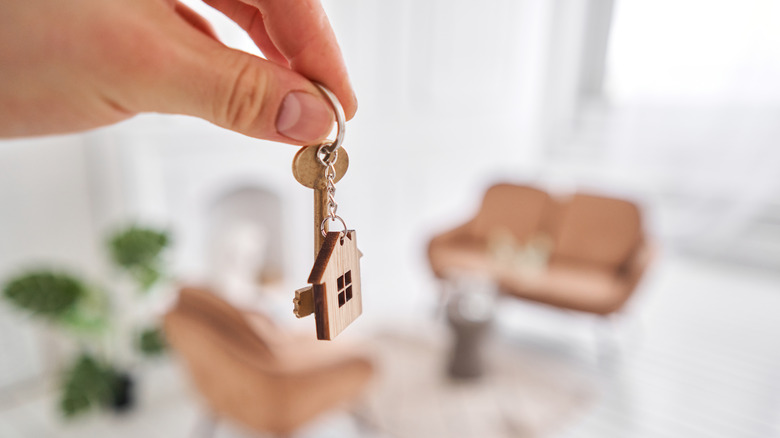 Fusionstudio/Shutterstock
A mortgage that was financed at 4% just a year ago would now have a monthly payment that would cost about 50% more at today's higher rates. These higher rates have an impact on other areas of people's lives as well. George Ratiu, senior economist at Realtor.com, explains, "Consumers have taken on a record amount of debt, including mortgage, personal, auto, and student loans." He continues by explaining, "With rising interest rates, financial burdens are expected to increase, making consumer choices more difficult in the months ahead."
The good news is that this trend of higher rates is not expected to continue indefinitely. Economists are hopeful that the aggressive policy taken by the Federal Reserve to reduce inflation will eventually start to have an impact. The flurry of activity with homebuyers in January indicates that many people are interested in purchasing a new home but are waiting for the right conditions to do so. Once economic data indicates that inflation is starting to weaken, this information will have a positive effect on mortgage rates. When this happens, many homebuyers will be ready to act.