The Stars Of HGTV's Rock The Block Weigh In On The Home Trends That Are On Their Way Out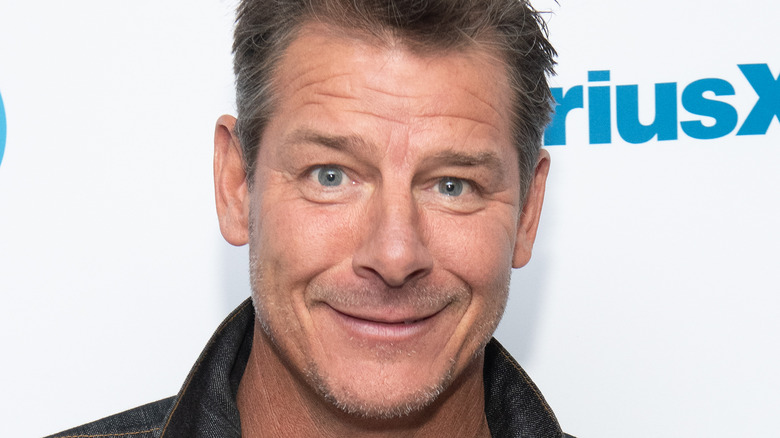 Noam Galai/Getty Images
Because interior designers are around home features all the time, they may get tired of popular elements faster than the average person. While the typical homeowner only focuses on their own home's design, experts in the field are constantly creating new spaces. Therefore, when they see that an element is being used in just about every renovation, it may start to quickly feel stale and boring.
To see what the stars of season 4 of "Rock the Block," Realtor.com think about recent trends, reporter Karli Mullane asked the contestants to play a game called "Rock it or Block it," where they could give a thumbs up or thumbs down to popular design choices. The first was an open floor plan, which garnered mixed opinions from the stars. Page Turner from "Fix My Flip" said, "All those dining rooms you guys are trying to put back, they're going to take the wall down anyway, so I'm still open concept." The contestants also had some surprising things to say about other common features. 
White marble countertops: in or out?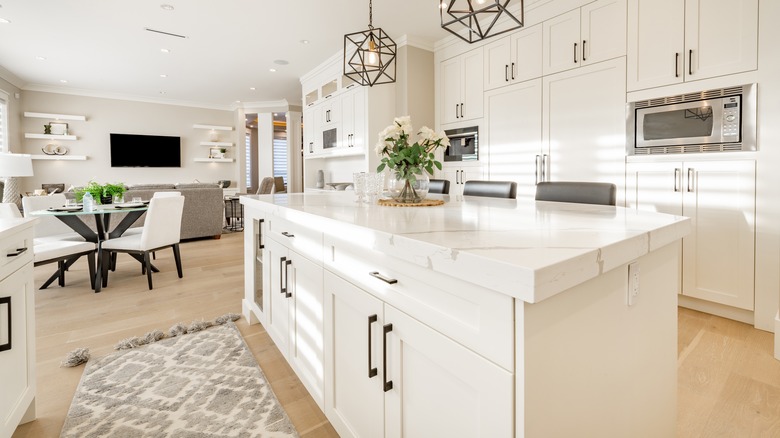 Sheila Say/Shutterstock
When asked about white marble countertops, the answers were split, with some shooting their thumb up and others placing theirs down. Referee of the show Ty Pennington stated, "it's a little basic," while Jonathan Knight of "Farmhouse Fixer" adds, "it has to be classic, not boring white," (per Realtor).
Sarah Baeumler from "Renovation Island" chimed in and said that "marble is safe." However, this doesn't mean that she's completely against it; in fact, she actually enjoys using this material. "Marble is a beautiful and timeless feature that can be added to any room. This naturally occurring stone provides a sense of elegance and luxury, while also adding value to any space. It may be used in any stone application, including countertops, fireplaces and tile," she told HGTV. Therefore, while some think marble is boring, others feel like it provides a classic look, especially when it features colors other than white.
What about subway tiles and stainless-steel appliances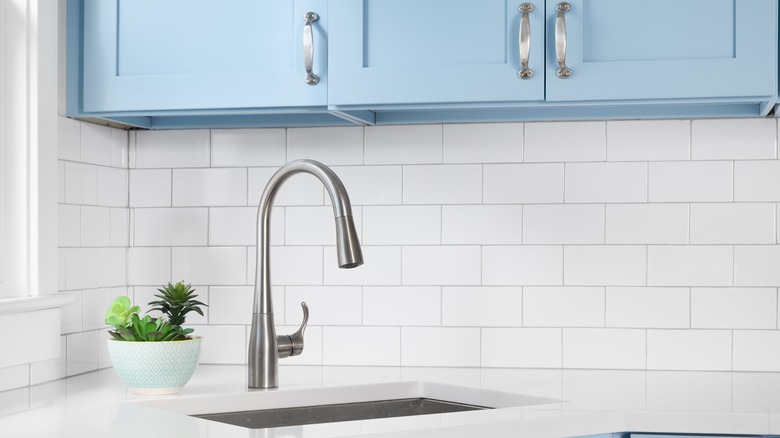 Hendrickson Photography/Shutterstock
Reporter Mullane then asks the stars how they feel about subway tiles, which are often used on kitchen and bathroom backsplashes. For this question, almost everyone points their thumbs down. Bryan Baeumler of "Renovation Island" said, "Get rid of them. We're over it! They're done." Clearly, Baeumler is bored of this simple look and wants a tile that will provide more interest.
The stars are also asked about stainless-steel appliances, and most of the contestants gave a thumbs down. Michel Smith Boyd from "Luxe for Less" said, "Ready to move on," while Page Turner from "Fix My Flip" adds that she prefers appliances in "black, white, [or] pink." This reflects what Turner has said in the past. "I used to be a basic flipper. But now in the new world of acceptance and human life and character and color everywhere, I find ways to add that pop without it being too crazy," she told Showbiz Cheat Sheet. One way she often adds more personality is through colorful or bold appliances. She continues, saying, "most of my flips, 99%, I do include... higher-end appliances."