Here's How You May Qualify For A USDA Home Loan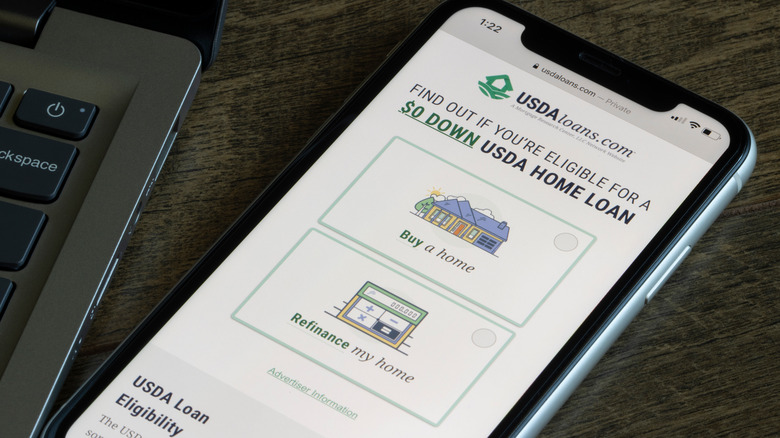 Tada Images/Shutterstock
For the average family, buying a home may seem virtually impossible without the help of a mortgage. But, when it comes to acquiring a home loan, one size does not fit all potential borrowers. There are many types of loans available for buyers to consider when purchasing a house, both public and private. Though, private options aren't always attainable for buyers with poor credit or low income. Buyers excluded from working with private lenders can typically turn to government agencies like the FHA and the USDA to acquire mortgage loans with more lenient qualifications.
The USDA, or the U.S. Department of Agriculture, offers low- and moderate-income buyers a chance to purchase a house in rural parts of the country. As a government-backed opportunity, a USDA home loan differs from other available options in the sense that it usually allows borrowers to buy a home with no down payment necessary. Although USDA loans are thought to be more accessible than other loan varieties with stricter requirements, these loans still come with their fair share of guidelines that must be met for buyers to be deemed eligible to borrow. Here are some basic qualifications you must meet in order to be considered for a USDA home loan:
Earn within a specific financial threshold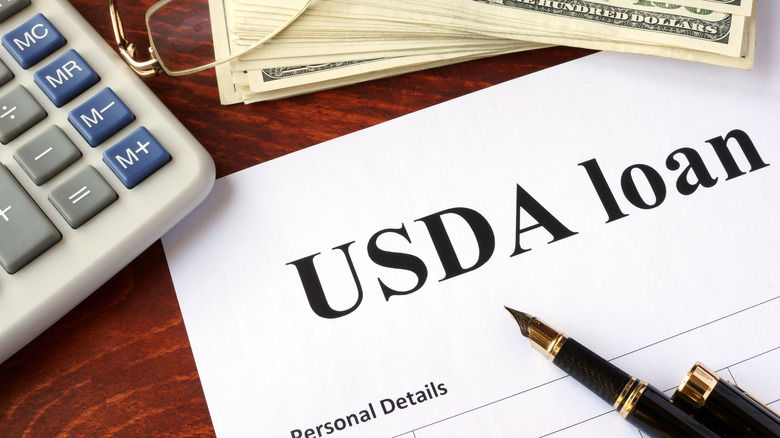 Vitalii Vodolazskyi/Shutterstock
The USDA aims to specifically assist lower-income homebuyers who struggle to purchase houses away from the city. So, borrowers must earn within a specific financial window in order to qualify for a loan. A potential borrower's household income must reach no higher than 115% of the median household income of the town in which they're attempting to buy a home. For example, if the median household income of a town is $60,000, a buyer can earn up to $69,000 and still qualify for a USDA loan. However, this rule does not apply to all USDA home loans.
There are two types of loans offered by the Department of Agriculture: direct and guaranteed. The above qualifications apply to guaranteed USDA loans –- loans that "guarantee" homes to borrowers due to the fact that the department will compensate a private lender in the chance a homeowner defaults on their mortgage payments. On the other hand, direct USDA loans are strictly handled between the USDA and the borrower, and responsibility to pay back the loan falls squarely upon said borrower. Buyers must earn significantly less in order to qualify for a direct loan, with annual incomes usually not allowed to exceed the low-income limit for a specific town or area.
Purchase a modest home in a qualifying area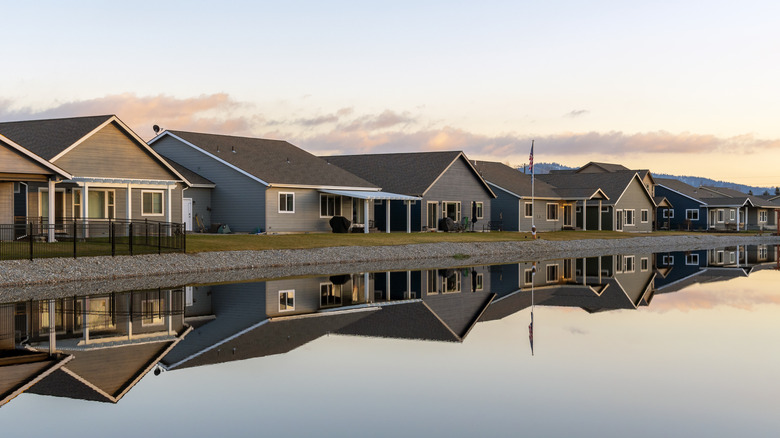 Kirk Fisher/Getty Images
The USDA provides its own sets of requirements pertaining to the kinds of houses borrowers can purchase using one of its loans, as well as where the houses in question can be located. Since USDA loans exist to help buyers acquire safe and decent housing, the home being purchased must have a sturdy roof, solid foundation, easy access from a paved road, and functional plumbing, electrical, and heating and cooling systems. Though, homes cannot exceed a certain size, nor can they feature an excessive number of "luxurious" amenities. Homes cannot be larger than 2,000 square feet, nor can they come equipped with an in-ground swimming pool, fully-functional kitchen, or basement suite. Direct home loans also come with house value limits, preventing borrowers from purchasing a house too expensive for their needs. A home's value can't exceed the USDA's predetermined area loan limit, which is broken down by state and county on the department's website.
The home must also be located in an area that the USDA classifies as "rural." Generally, cities with populations of more than 35,000 are exempt from consideration. Check out the interactive map on the department's website to see if your city or town is eligible for USDA lending.