Rental Rates Soar In These Usually-Affordable Markets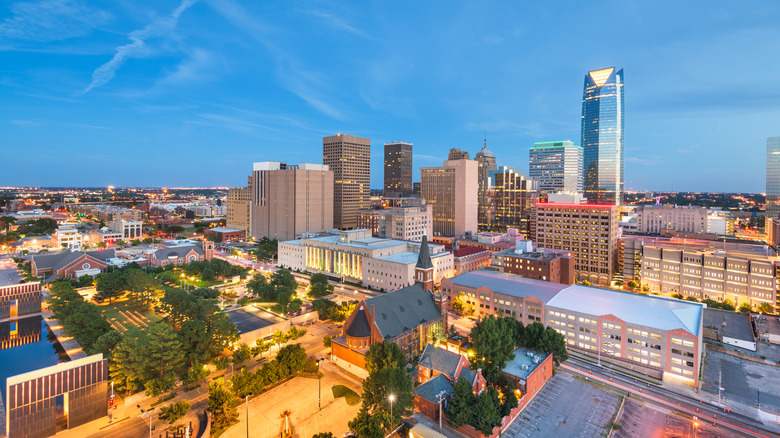 Sean Pavone/Getty Images
The housing market continues to surprise, with inflation and economic hesitation not yet strong enough to overcome the astronomically high demand from tenants across various parts of the country. While some areas are cooling, others are seeing unprecedented growth. As a result of the pandemic and post-pandemic migration, cities previously deemed affordable are no longer the bargains they once were. The cost of rent has increased in six of the eight premier American cities, with tenants in these regions spending anywhere from 30% to 45% of their monthly income on rent, notes Realtor. 
With an influx of young transplants from major cities like Los Angeles, San Francisco, and New York Cities, areas of the midwest and the southeast are now seeing newfound economic growth and with it a rising costs of living. Oklahoma City is a typical example. With a much lower population density, world-renowned barbecue and southern comfort food, and iconic architecture from the early twentieth century, this is a city begging to be rediscovered. Moreover, consumer habits would suggest that it most definitely is. With one of the greatest jumps in year-over-year affordability, tenants in Oklahoma City are now spending roughly 11% more on rent than they were a year ago (per Realtor).
Indianapolis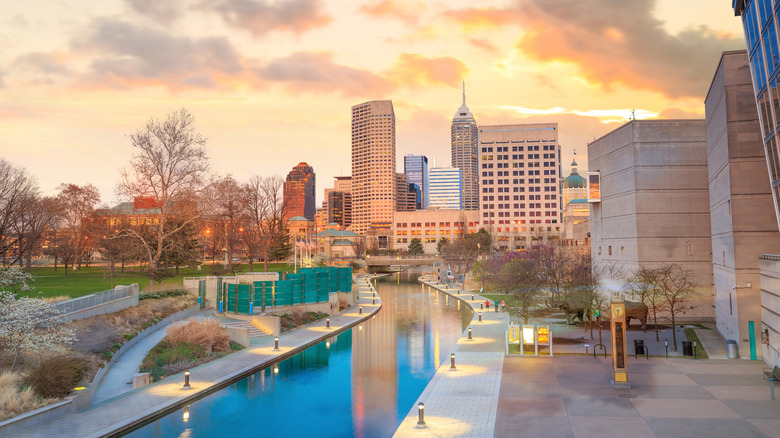 F11photo/Getty Images
Indianapolis, Indiana has experienced a comparable level of growth over the last couple of years. Previously ranked as the 48th most affordable city in the United States, that may not be the case for much longer. With a remarkably low cost of living, a mixture of urban and suburban layouts, lots of museums and restaurants, and of course the iconic Indianapolis 500, there is a ton to do here. And consumers have taken notice of this. Behind New York and Miami, Indianapolis had the third-highest reduction in rental affordability in the entire country between February 2022 and February 2023 (per Realtor). 
It wouldn't seem like this trend is changing any time soon. U.S. News reports that aside from affordability, Americans are flocking to the midwest to avoid some of the severe weather and climate challenges that affect the coastal cities of the country. Some experts believe that anywhere from 10% to 20% of the U.S. population could be making these migrations in the coming decades.
Birmingham, Alabama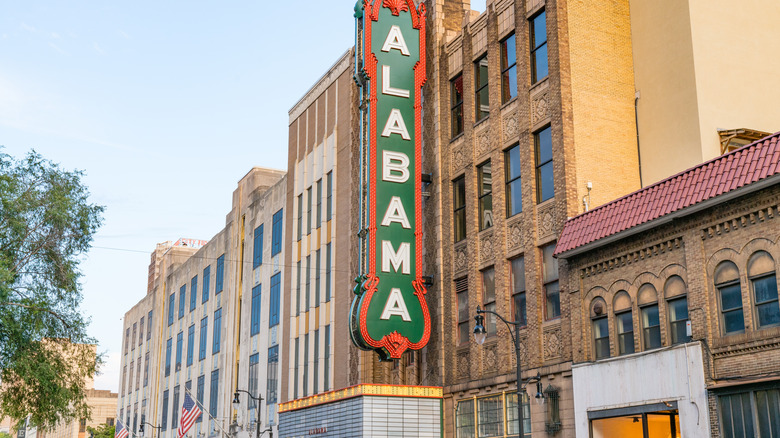 Paul Brady Photography/Shutterstock
Coming in fifth place for its rental affordability over the last year is Birmingham, Alabama. With an overall median rent of just over $1,200, this city has plenty of bang for its buck. But that is rapidly changing, with the city experiencing a near 10% increase in rental costs over the past year (per Realtor). Vast market production in steel and iron, along with robust opportunities in medicine, finance, and even film production are among the many growing professional incentives to move to the state.
For now, big cities continue to experience volatility as external economic factors place pressure on some of these major markets and drive more people out. With a dramatic increase in remote work and millennials craving space, affordability, and places to create new opportunities, it would appear that places like Indianapolis and Birmingham will continue to dominate the rental market for the foreseeable future.