These US Cities Are Feeling Less Impact From Climate Change In 2023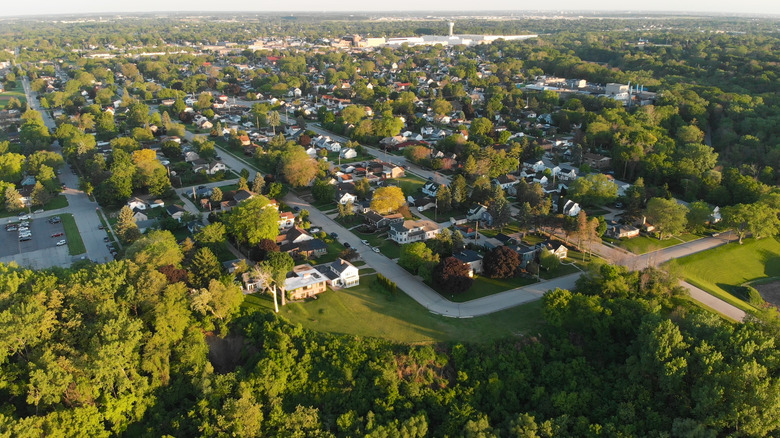 Lena Platonova/Shutterstock
The increasing number of natural disasters that have taken place in recent years illustrates what an effect the weather can have on people's homes, security, and livelihoods. Across the globe, these disasters amounted to $132 billion in insurance claims in 2022, which is 57% above the average recorded in the 21st century (via Reuters). These events have displaced millions of people across the United States, driving them from their homes as they seek to rebuild in areas that aren't as vulnerable to the impacts of severe weather. Over 1.2 million people throughout the country were forced to move as a result of climate events in 2018 alone, according to U.S. News and World Report. This phenomenon is called "climate migration" and it's having an effect on housing markets everywhere.
In California, for example, unprecedented drought conditions have produced devastating wildfires, and atmospheric rivers have resulted in flooding and mudslides that have destroyed communities. Hurricane Sandy compelled many people living on the coasts of New York and New Jersey to move inland. Houston was under 60 inches of water from hurricane flooding in 2017, and Hurricane Katrina displaced 455,000 residents from New Orleans in 2005. Residents of cities that are vulnerable to the effects of climate change have begun the process of climate migration. Here are a few of the cities that have attracted their attention.
Climate migration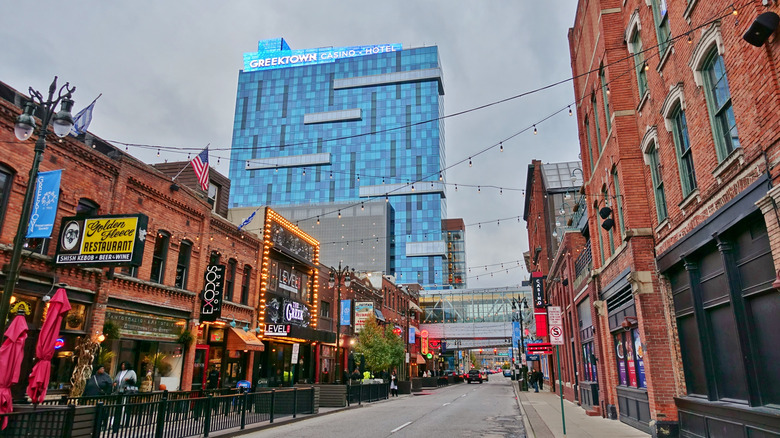 EQRoy/Shutterstock
Jesse Keenan, associate professor of real estate at Tulane University, compiled a list of cities that could prove to be ideal destinations for those who are ready to relocate from disaster-prone areas, according to EcoWatch. Most of the cities on the list are situated in the east and the midwest, far from the risk of hurricanes, wildfires, and drought. The list includes Madison and Milwaukee, Wisconsin; Minneapolis and Duluth, Minnesota; Detroit, Michigan; and Pittsburgh, Pennsylvania. While each of these cities is attractive for its resilience in the face of climate change, it doesn't necessarily mean that each one is ready for an influx of new residents. "In some cases, it's become more of an economic development slogan than the real detailed and robust planning that is going to be necessary to actually make these places a haven from climate change," states Nicholas Rajkovich, a professor at University at Buffalo (via Grist).
Anna Marandi, former National League of Cities program manager of climate resilience and sustainability, offers her thoughts on the potential of these cities to reinvent their status, per EcoWatch. "I see climate migration as an opportunity for these cities to avoid the mistakes of urban sprawl," she explains. "They often have a vibrant, walkable downtown that might just need a little bit of revitalization." It will be interesting to see how a city like Detroit, suffering from economic pressures over the past decade, might start to expand and become prosperous again as a result of climate migration.