The Home Improvements To Get The Most Bang For Your Buck In 2023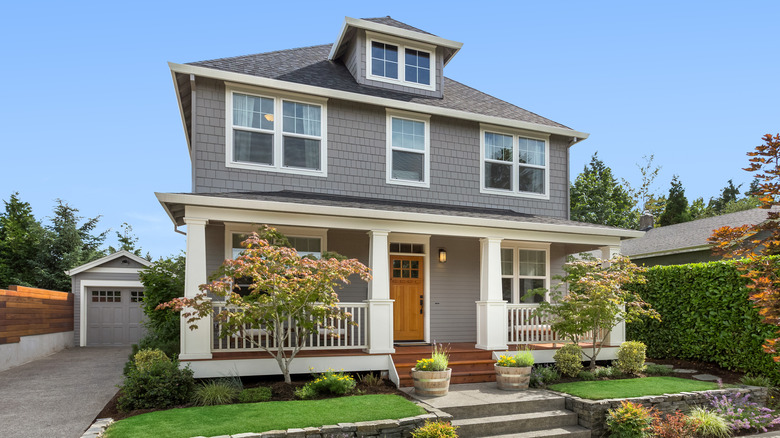 Hikesterson/Getty Images
Home improvement projects have started to take on new significance in today's unpredictable housing market. The process of buying and selling a home has become more difficult with higher interest rates and economic conditions that continue to fluctuate. As potential homebuyers wait for the situation to stabilize, many of them are taking advantage of this time to consider new home improvement projects. The belief is that these renovations will boost the value of their property when it is eventually placed on the market while increasing the enjoyment of the house they'll live in for the foreseeable future.
It's a common belief that any type of home improvement will raise the property's value and make it more attractive to buyers. However, it may come as a surprise to realize that many of the ideas featured on home improvement programs are not the most profitable when it comes time to sell the home. Zonda Media, a housing market research and analytics firm, studied which improvements were most likely to have a high return on investment, according to CNBC. Todd Tomalak, the principal of building products research at Zonda Media, states, "You have to throw away everything you see on HGTV." So what kind of home improvement projects are the most worthwhile?
Top home improvement investments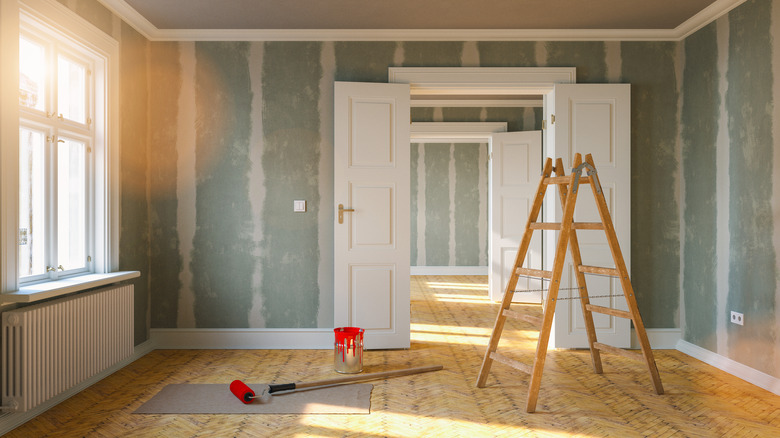 r.classen/Shutterstock
Contrary to popular belief, the research study indicates that bath and kitchen renovations were not the most profitable, per CNBC. For example, a bath remodel that includes new countertops, fixtures, and tile, led to only a 67% return on investment. Upgrading a kitchen with new countertops, flooring, and appliances led to a higher return of 86%, but it still didn't yield a full benefit on the money spent to make these changes. However, several improvements received a return that was over 100%, meaning that these changes paid for themselves when the house was sold. These renovations include a new garage door, converting the HVAC system to electric, replacing the house siding with a stone veneer, and installing a new steel front door.
Keep a few things in mind before embarking on a new renovation. Consult with a local realtor to help you decide which improvements make the most sense for the market in your area, and this will help you prioritize your list. Consider starting with a small project to get the ball rolling before you begin a major remodel that requires a home improvement loan, which will be affected by higher interest rates. Compare quotes from different contractors who are qualified to do the work, and leave room in the budget for additional expenses. Following these suggestions will help you get the most out of the money you invest in improving your property, and it will enhance your enjoyment of your home in the days ahead.