What Is The Los Angeles 'Mansion Tax' And How Is It Affecting The Market?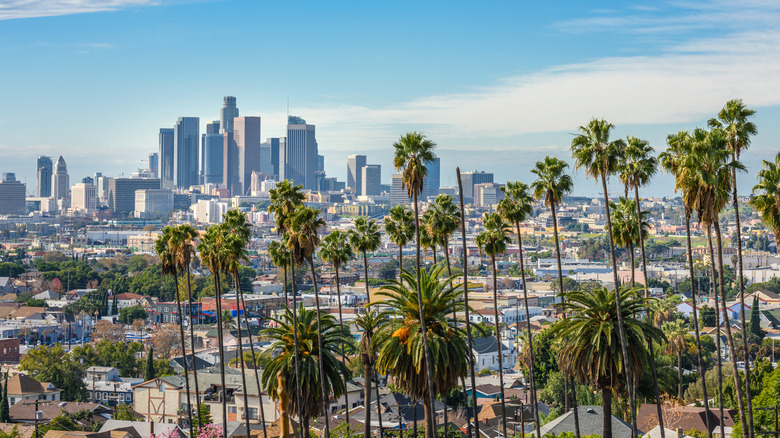 Chones/Shutterstock
A new tax affecting the city of Los Angeles has ignited a firestorm of controversy. Unofficially known as "The Mansion Tax" and officially titled Measure ULA, this tax has formally taken effect as of April 1st, 2023. It applies to all real property in the city of Los Angeles. And what is it, you might ask? This tax is a property transfer tax, put on the seller, that is far above the normal rate to which Angelenos are accustomed.
All real property sold in the city of L.A. for above $5 million and below $10 million will endure an additional 4% transfer tax. And all real property sold for $10 million and above will be taxed at 5.5%. For context, the standard transfer tax is just under .5%. You might be wondering about the purpose of these taxes. Measure ULA was established with the intent of these taxes going towards the costs of low-cost housing projects to combat homelessness. As one might imagine, the lead-up to this law being enacted has already tremendously affected the local housing market. Let's take a closer look.
A major sell-off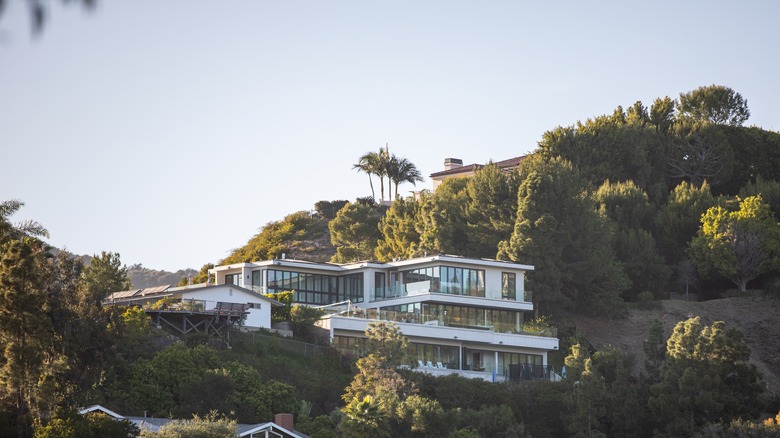 fivetonine/Shutterstock
Reportedly, implementing this new tax is expected to bring in close to $1 billion annually for low-income housing costs. Leading up to the enactment of this change, there has been a flurry of ultra-luxury homes hitting the market. Listing agents were tasked with including aggressive deadlines in the property's descriptions that note the seller's desire to close before April 1st. One $27 million luxury listing in Bel Air even guaranteed a million-dollar additional commission to the agent who finds the buyer and seals the deal prior to the commencement of the tax.
In the short term, there has already been a visible effect on the luxury housing market in the city. Wealthy homeowners and investors are frustrated. But what has yet to be determined is how this new tax will be reflected in dealmaking. Will this new transfer tax likely become a point of negotiation between buyers and sellers of these price points, depending on market conditions? It is possible.
But additionally, it is also likely going to redirect real estate traffic out of the city altogether. Wealth Management reports that Miami, Florida, specifically, has already become a magnet for wealthy homeowners coming from California. With this new tax officially in place, it will directly incentivize buyers who make up this portion of the market to invest their money elsewhere.
Neighborhood fragmentation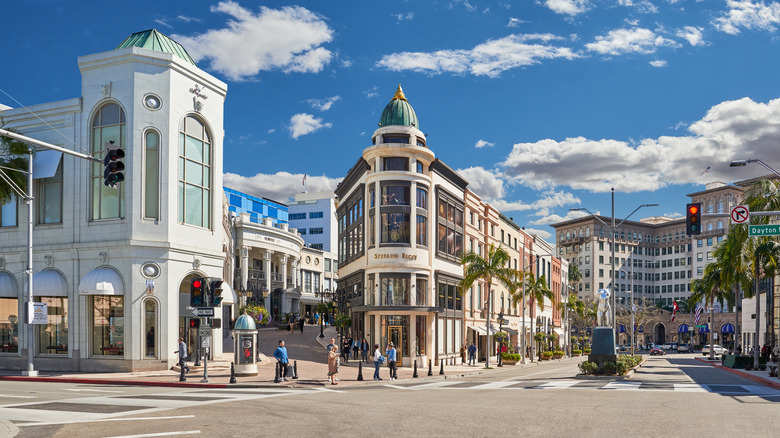 Harun Ozmen/Shutterstock
Something many people don't realize about Los Angeles is that many of its iconic hotspots, like West Hollywood, Beverly Hills, and Culver City, are not just sought-after places to live. Many of these are actually incorporated cities of their own, with their own police forces, governments and local legislation. With this new tax now in effect, neighborhoods like Beverly Hills, which are not part of the city of L.A., but are part of L.A. county, will be considered even more valuable, as homes here are not affected by this new transfer tax. 
While Santa Monica passed its version of this legislation with a transfer tax of 5.7% on properties sold above $8 million, neighborhoods like Beverly Hills and West Hollywood, areas full of homes at this price point, will likely see even greater competition from buyers and long-term appreciation. Although this law has just taken effect, it is also likely that builders and developers will move some of their luxury homebuilding work away from areas like the Hollywood Hills and Bel Air and prioritize projects in Beverly Hills and West Hollywood. Ultimately, only time will tell if this tax was a good decision for the economic and cultural well-being of Los Angeles.