The Best And Worst Cities To Sell Your House In Spring 2023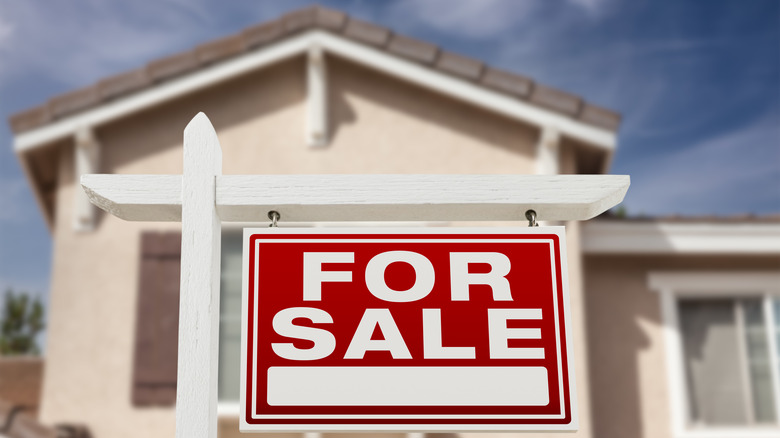 Feverpitched/Getty Images
The housing market is notoriously tricky right now. The ebbs and flows can create a challenging housing market that favors sellers in one area and buyers in the next. Hot housing markets tend to have homes snatched up in a matter of weeks, if not days, and may even see bidding wars that drive up the prices. It's not ideal for those looking to purchase a new home, but for anyone who wants to sell theirs, this is a dream situation.
While there may be overall trends in the housing market, most cities or metropolitan areas experience their own bubble of fluctuation. It's important to remember that factors such as demand and interest rates play a role in how long homes sit or get plucked from the market. Cities where there's an influx of buyers, especially when it's an affordable area, are going to see more demand and less time on the market. But the reason why a home is sitting for a long period with no potential buyers can be a little more complicated.
Here's where you should sell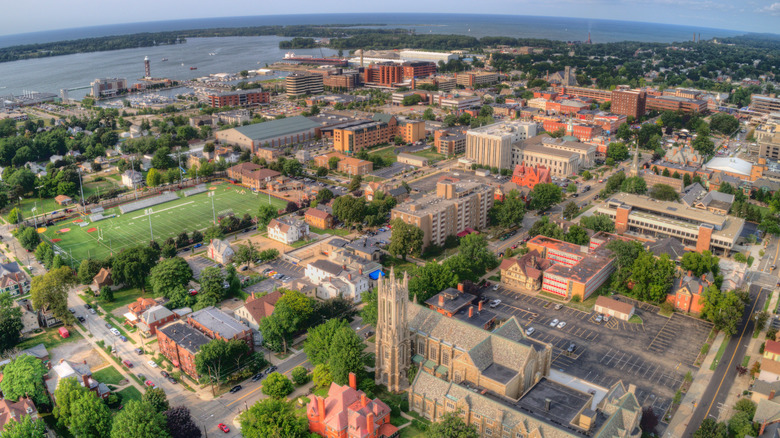 Jacob Boomsma/Shutterstock
Many homebuyers have been flocking to the Rust Belt and midwest to take advantage of the affordable home prices and cost of living. While these areas still have a lower cost of living than major metropolitan areas, the migration is causing the housing market to pick up. Erie, Pennsylvania, for example, is seeing homes sit on the market for 14 fewer days than this time last year (via Realtor.com). The area is affordable, with a median list price of $197,450 as of March 2023, which many buyers find attractive. Combined with a nationwide housing shortage, it's making this area even more in demand.
Other cities seeing a similar influx include Traverse City, Michigan and Youngstown, Ohio, where the median list price and days on the market are $486,457 and 59 days and $159,900 and 50 days, respectively. Traverse City's median list price is 15% higher than the national average, most likely due to the wineries, orchards, and beaches that draw many tourists to the area. Youngstown, Ohio had the biggest increase in price of all the other metropolitan areas included on the list, yet home prices are still 60% less expensive compared to the median prices across the country. Even with the price increases that provide a direct benefit to the sellers, home are still considered affordable real estate options that are drawing new buyers to the area.
Selling here is a little trickier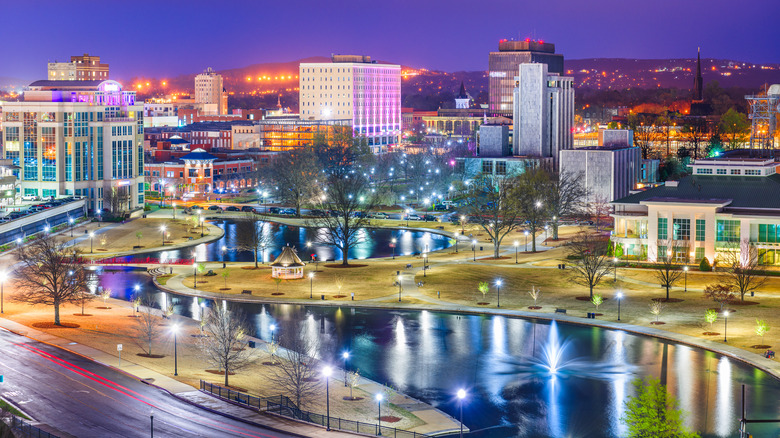 Sean Pavone/Shutterstock
While some areas are seeing an influx of home buyers, others aren't getting quite the same amount of demand. Homes in Huntsville, Alabama are sitting on the market 49 days longer compared to this time last year. Taking an average of 59 days, just a little over the national average, the homes in this area aren't flying off the market. There are also more homes available in the area compared to recent years, creating more inventory for buyers and less competition to drive up prices for sellers. Though the city is 6% less expensive than the national median, sellers are drastically reducing prices to get buyers interested and sell their homes faster.
Chico, California is in a similar predicament; there is a lot of inventory and it's taking double the amount of time to sell. Homes are spending a median of 78 days on the market, an increase of 43 days compared to previous years. And in Raleigh, North Carolina, newly constructed homes are adding to a saturated inventory. New homes are often more sought-after, so selling an older home in this area has proved to be challenging with homes sitting on the market for a median of 53 days. In Hilo, Hawaii and Lebanon, New Hampshire, the rise in prices is the culprit of slower home sales. Median home prices have increased by 11% and 30%, respectively, pricing out many homeowners who, instead, opt to look elsewhere to settle down.