How Much Value Can Smart Devices Really Add To Your Home?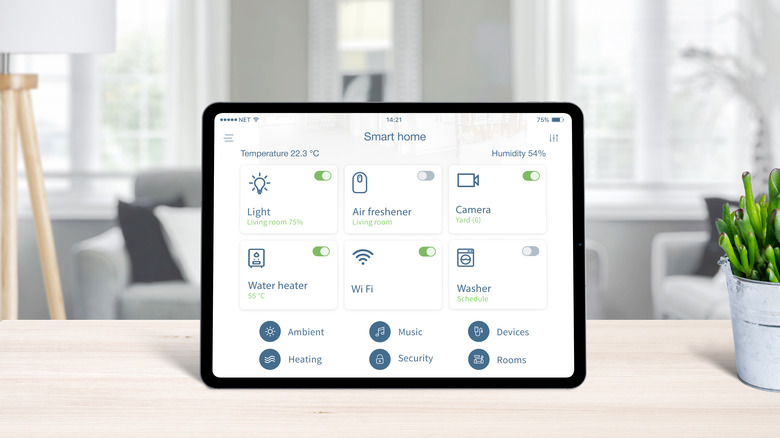 Vlado85rs/Getty Images
In a society where technological advancements are simplifying nearly every aspect of daily life, it's no surprise that home developers and buyers alike are expressing increased interest in incorporating high-tech devices into their new construction builds and dream home wishlists. With such features increasing in public demand, the question arises as to whether home sellers can benefit from upgrading to smart products in their homes to later sell at a higher price point. Evidence points to this being true, with home values predicted to increase by about 5% following the implementation of smart technology, according to research from Consumer Reports.
A "smart home" comes equipped with features that, through Internet connectivity, are capable of being controlled from a digital "central hub," like a smartphone or tablet. These features may include smart appliances, like refrigerators, ovens, washers and dryers, or emergency alert technology, like smoke detectors and security systems. Whether you're intending to put your house on the market or not, there are many ways to benefit as the owner of a smart home. Let's look into how smart home products can positively impact your house's property value while also making the lives of those living inside easier and more affordable.
Is a smart home worth more?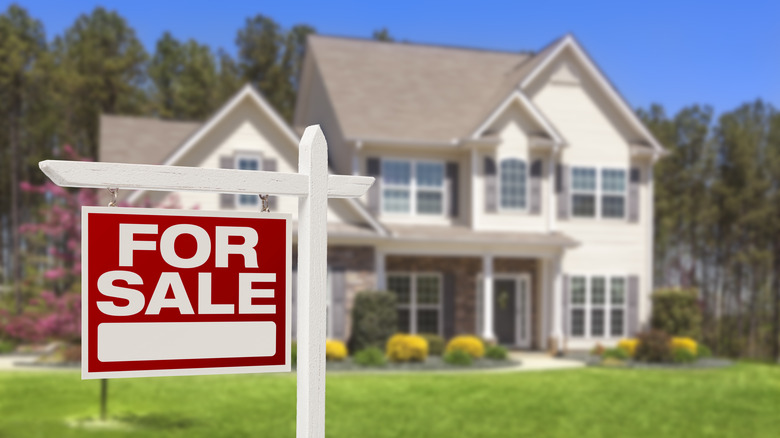 Feverpitched/Getty Images
All forms of available housing are valuable, especially in a seller's market, where demand outweighs supply. But are smart homes really worth more on average than their counterparts lacking smart technology? To determine this, it may be useful to better understand the condition of the current housing market, as well as what modern buyers are interested in.
Age demographics of homebuyers are shifting with time as millennials and members of Generation Z begin obtaining homeownership in markets across the country. As buyers from newer generations gain traction within the housing market, the demand for smart features inside homes rises since these generations are generally more accustomed to interacting with technology. The demand for smart home technology itself is enough to suggest an increase in resale value since homes featuring desired amenities are likely to receive more offers, which could lead to bidding wars or general price increases.
As a home seller, it's likely you'd also want to yield a greater return on your investment (ROI), no matter the upgrade. The average cost to "automate" a house ranges from $2,000 to $6,000, although enhancements can easily exceed $10,000. But smart homes, if upgraded and marketed correctly, can result in buyers spending 3% to 5% more on a property to avoid installing these devices later on. Using these percentages, a home lacking smart technology integrations pre-valued at $400,000 could see an increase of anywhere from $12,000 to $20,000 following installation.
Which devices yield the best return?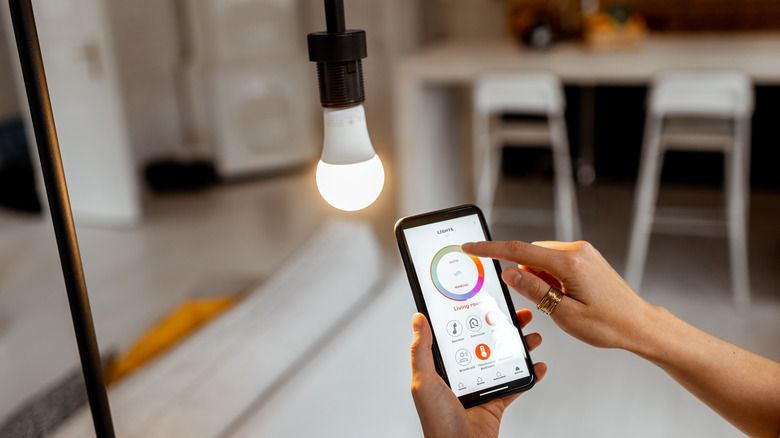 Rosshelen/Getty Images
Deciding to upgrade your house with smart devices is one thing, but selecting the right tech to incorporate may be a tougher decision. There's a diverse selection of technological advancements available on the market nowadays, but which will most satisfy you and your family, and if you're looking to sell your home, which will generate the greatest profit? Often, the devices with the highest market prices yield the greatest return on homeowners' investment.
For example, smart appliances tend to generate one of the highest ROI percentages among all available smart devices, with the average smart appliance prompting an ROI percentage around 11% higher than that of its standard counterpart. Because location, size, age, and a range of other factors weigh into determining a listing's resale value, and given the fact that appraisers each employ varied tactics when valuing a home, it's impossible to list exact estimates regarding how much each type of smart device will increase the value of your house.
The devices with the greatest returns on investment also tend to be those that reduce homeowners' energy spending overall. For example, smart lighting options certainly come with their share of convenience, but they also save homeowners a lot of money by slicing energy costs. Smart thermostats also allow owners to cut back on their heating and cooling usage, shrinking bills by upwards of 30%, per a study from the American Council for an Energy-Efficient Economy, making these devices especially appealing to potential buyers.