Earn More On Your Airbnb Rental With One Lucrative Bed Upgrade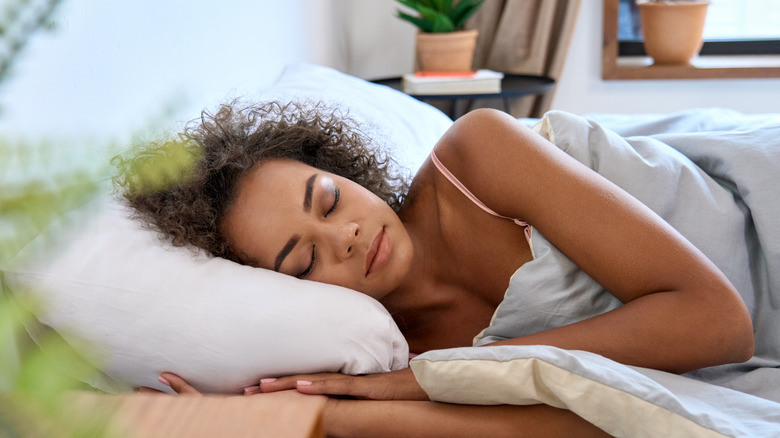 Ground Picture/Shutterstock
Setting up a new Airbnb is an extensive undertaking, and every single detail counts when it comes to getting strong traffic and an optimal return on your investment. So what is this one lucrative bed upgrade that can make such a difference? The initial step is investing in a king-sized bed for the main bedroom, according to real estate investor Jorge Contreras (via TikTok). Secondly, it is critical that you explicitly list this room as the king suite. These two choices can have a profound impact on leveling up your investment property, and we will explain how and why.
Comfort is one of the driving forces behind an Airbnb booking beyond an ideal location. A full-sized bed with a sofa in the living room is a decent one-bedroom option for a young couple, or a young couple and a friend. The same arrangement, but with a queen-sized bed, could be a better option for some. But when there is a king-sized bed, you have now opened up your booking to two vital demographics in the short-term rental market: luxury couples and young families. Going this extra mile can make all the difference when mom and dad need their well-deserved rest and privacy during vacation, or when wealthy newlyweds are comparing your listing with five others. Considering that many hotel visitors tend to book and prefer rooms with king-sized beds, it only makes sense that this would apply to Airbnb.
Costs and presentation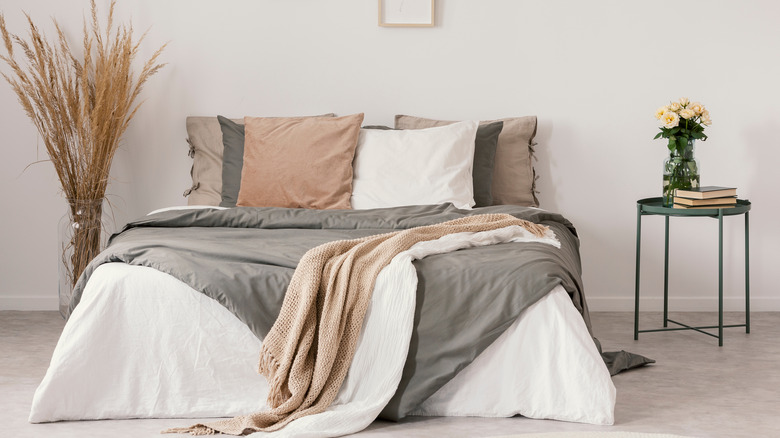 Ground Picture/Shutterstock
It is important to point out that investing in the frame itself is not enough. Be prepared to purchase duvets, sherpa blankets, extra sheets, colored sheets, throw pillows, pillowcases, and a memory foam mattress — it is important that a king suite feels like an event within the house itself. The design should be thoughtful and complement other areas of the room. Staging is absolutely critical to creating that elusive luxury experience to aesthetically elevate your investment. When accounting for the frame, the mattress, and other relevant pieces, homeowners should be prepared to spend anywhere from $1,500 to close to $6,000 on a king-sized bed. These higher costs are not surprising, as homeowners typically find themselves spending anywhere between $1,000 to $15,000 introducing furniture into the primary bedroom.
It may additionally be beneficial to actually place the king suite front and center in your photo arrangement on the website. You have worked hard to curate this stunning king suite. So why not make it known to your prospective customers? While many Airbnb hosts will introduce their property with the living room or the kitchen, it might be worth making the king suite the star of the show, especially if the property is in a more residential area or is a more modest residence with fewer amenities. If the Airbnb is in a place that is colder or cozy, the bed becomes a highly relevant part of their decision-making process. 
The king suite description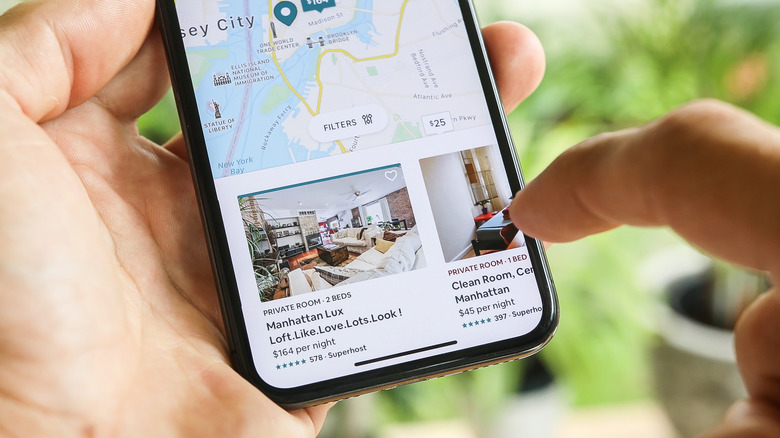 RightFramePhotoVideo/Shutterstock
So how do we communicate this feature appropriately to our pool of viable customers? One option is to insert the description feature when hyping up your king suite. There is a second row of text below the initial property description that allows you to add whatever key details you would like. It is important to note that Airbnb does not offer a search feature that allows you to prioritize listings based on the size of beds. So if a viewer is considering several three-bedroom houses of comparable aesthetics but is heavily influenced by bed size for their final decision, having "king suite" in the second row would be an excellent way to immediately jump to the top of their list.
It is important to think about the utility of a king suite. Aside from a couple getting the space that they need, your king-sized bed will allow the room to serve many functions that will entice people. A family movie night, a fort, space for pets, a place to fold laundry — these kinds of details are what lead to five-star reviews, greater search visibility on the platform, and consequently more bookings. A king-sized bed with storage underneath can be an attractive amenity for guests who are looking to unpack for a longer stay in a room that feels large and open.