HGTV's Nate Berkus Explains What Architectural Salvage Really Is And How To Use It At Home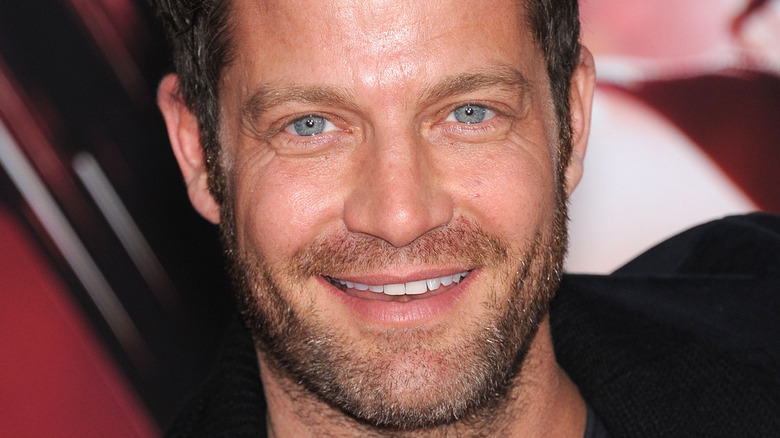 DFree/Shutterstock
Interior designer Nate Berkus loves to decorate with vintage flair and reuse salvaged materials from past eras. The home he shares with his husband and fellow designer, Jeremiah Brent, features pieces from the 1940s all through the '70s. On Berkus' site, you'll see items like the Architectural Salvage Wood Grid Wall Art that delivers a big statement with a one-of-a-kind piece. If he has the opportunity, he will reach for an old fireplace mantel. He also frequently incorporates vintage doors, hardware, and columns in his home designs.
Scroll through his Instagram feed, and you'll see the soothing mix of old and new items used in their not-so-original way. What he does is curate items that have meaning to him and his family and make them work in their home. Not only is this unique, but it's a way to practice sustainability. "It's green and adds instant patina and character. I love architectural salvage," says Berkus as he wraps up his six favorite interior design ideas with Brent. The two shared this on a TikTok video with Glamour magazine.
Educate yourself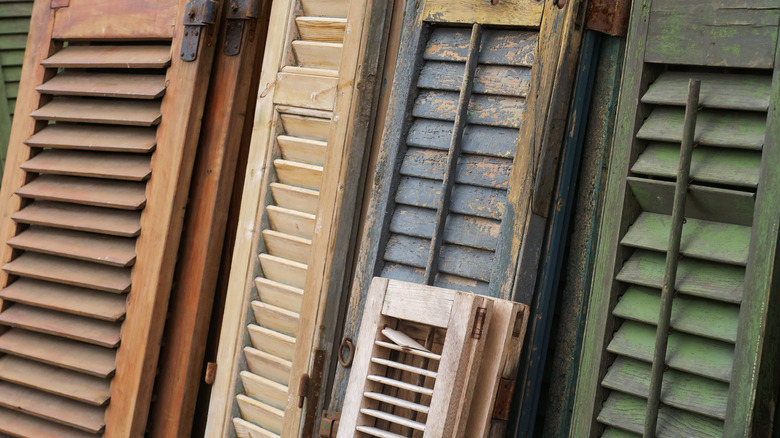 Futurewalk/Getty Images
Adding the term vintage or antique in front of something can impact your impression and how someone might price an item. It's easy to fall in love with a piece that can be priceless. Still, it's a good idea to know some vocabulary before you go shopping. 
Salvaged refers to all materials reused, reclaimed, or repurposed from another home, building, or other location, per author and interior designer Joanne Palmisano in "Salvage Secrets." Reclaimed is often tagged with wood, and repurposed items are reused in a different area than in their original home or utilized in another way, such as a patio stone claimed for a staircase. She adds that recycled items are made from salvaged materials, such as broken glass pieces transformed into tile.
When you're ready to start looking for your salvaged items, visit sites like Etsy, local flea markets and vintage shops, or pursue estate sales. You might also check out Old House Online for a directory of architectural salvage stores nationwide.
Pick and choose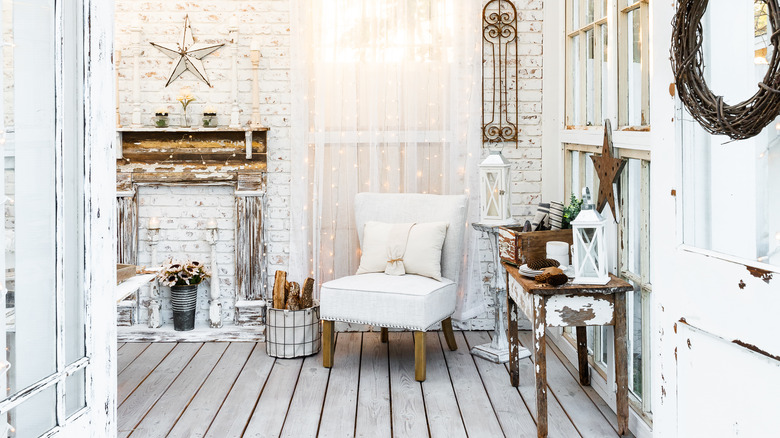 Linda Rhodes/Shutterstock
Regarding cost, Palmisano says that while salvaged material is often less expensive than new décor pieces, labor costs can be higher. So you may add smaller salvaged items to your home design based on function and price. Objects that need no adjustment may include a church pew on the front porch or a cobbler's rack-turned-pantry storage. A flea market find of vintage suitcases can be stacked and used as a side table. Or maybe a candle chandelier or scone in particular places. Small cupboards were prolific when built-ins didn't exist, and they can be a great find and used almost anywhere in a home.
With a little work, an original clawfoot tub invites relaxation, and reclaimed wood can be repurposed as shelves or mantels. Marble and wood mantels are a real find and may or may not need a firebox to complete the look. Don't just leave it to the grownups. An old seed tray might be reimagined into a sorting game for little ones. Salvaged items often bring instant texture and patina into a room, and they are immediate conversation starters and a fun way to incorporate a little history into your space.