Nate Berkus And Jeremiah Brent Love A Bright Skylight In This One Particular Room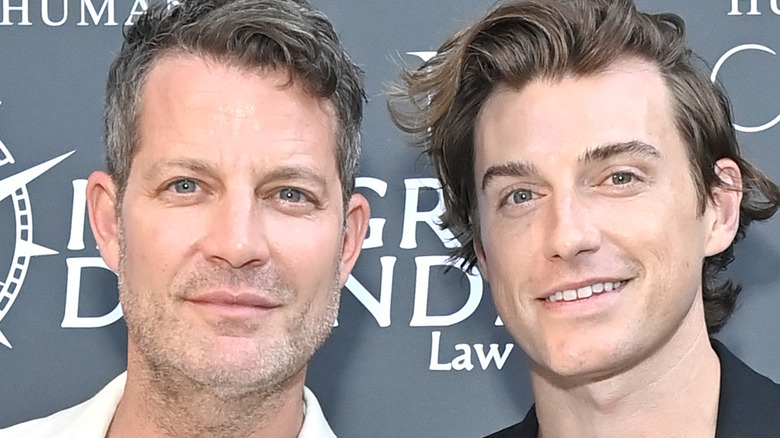 Stefanie Keenan/Getty Images
Natural light can brighten a space and make it feel larger, so many try to add at least one window to most of the rooms in their home. However, what if there's no ideal place to install a window? If this is the case, HGTV stars Nate Berkus and Jeremiah Brent recommend adding a skylight. This can be especially beneficial in the kitchen, as the walls in this room are usually covered by cabinets, appliances, and backsplash tiles. Placing glass above your head can increase the natural light in your kitchen without wasting wall space. 
On their show, "The Nate and Jeremiah Home Project," this couple includes two skylights in a kitchen in Season 1, Episode 2. The narrow galley space has a window on the far wall and one above the sink, but these small panes of glass don't provide the amount of natural light Berkus and Brent are looking for. Because of this, they also choose to include skylights above some of the countertops, which make the space feel much brighter.
The massive skylight in Berkus and Brent's kitchen
Nate Berkus and Jeremiah Brent are such huge fans of this design choice that they even included it in their own home. To maximize the amount of natural light in their kitchen, they have a long, rounded skylight above the back wall. The dark trim around the panes makes the unique skylight really stand out and gives the space a sophisticated appearance.
"The thing that made this house home has always been the kitchen," explains Brent. "I have always fantasized about cooking and entertaining in this house for our children, for family, and so when we came back it was all about bringing the light back into the space," per Architectural Digest on YouTube. This bright atmosphere is not only achieved through the massive skylight but also through the light-colored stone countertops, white cabinets, and light wood floors, which all bounce the light around the space. Berkus continues, saying, "We wanted the whole kitchen to feel bright, airy, and chalky, and it does."