The Childhood Activity That Sparked Jeremiah Brent's Interior Design Focus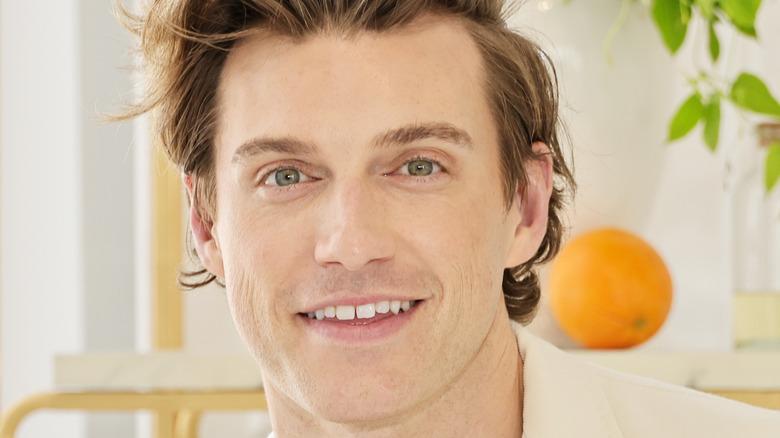 Theo Wargo/Getty Images
From remodeling their own townhouse on Fifth Avenue in New York to helping clients create their dream homes, Nate Berkus and Jeremiah Brent are always working on a project. The couple describes their own style as "storied, warm, and strangely casual," in an interview with HGTV. Their own home features forest wallpaper, sleek furniture, and statement marble. But how exactly did the two develop their unique style that combines bold design with a comforting twist? It's a keen eye and skill learned over time.
For Jeremiah Brent, the interest started as a child. He and his mother would spend time touring open houses. Seeing those empty spaces sparked an interest in interior design as he imagined ways to fill the spaces. Something as simple as a weekend activity stuck with the future designer in his younger years. He later explains in the interview that the key to finding creativity is taking your time to explore and understand things. Time has served Brent well as he was able to develop his craft after his initial interest when looking at open houses.
Open houses made an impact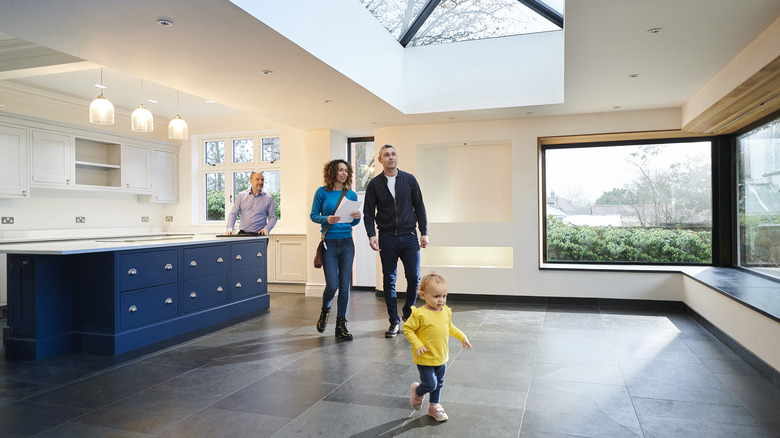 Sturti/Getty Images
It's not uncommon for adult interests to get started in childhood. Nate Berkus explains Jeremiah Brent's initial interest in interior design came from spending time at open houses with his mother. "He and his mother used to go to open houses all the time, and he would imagine what the space would be," Berkus says in an interview with HGTV. 
"When I would go into these homes and these houses that were open," Brent continues, "I would imagine how I would change things around. I would put the kitchen there and . . . they would always have to stage, and I would be like, 'Oh, wow. They put a sofa there; that's so interesting. That was a huge source of inspiration for me." While some people may see large open spaces as intimidating, most designers often see them as an opportunity. Looking at blank walls and empty rooms can spark creative decisions about potential color schemes, room layouts, materials, and furniture. The imagination creates unique spaces that have gained them their interior design fame.