The Kitchen Ingredient That'll Save The Day If Your Glasses Are Stuck Together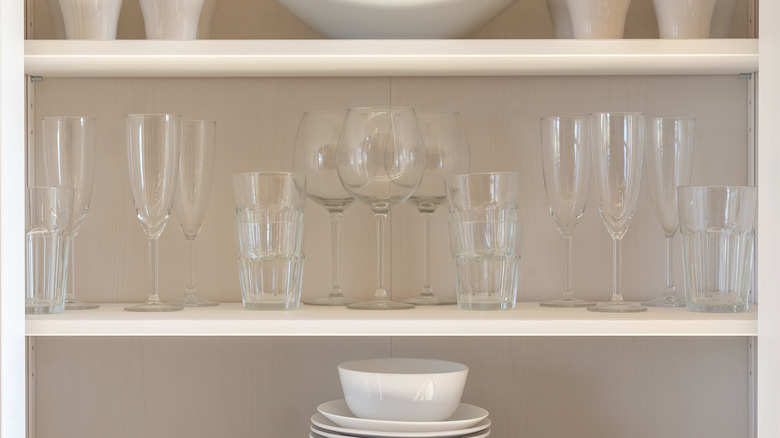 solepsizm/Shutterstock
Picture this scene: you're cleaning up after a dinner party and every guest used a drinking glass. Most everything else went into the dishwasher, but sometimes you like to hand wash all your glasses to make sure they don't break. Or, if you prefer to save time using the dishwasher, you use this hack to keep your glassware sparkling. When they're dry, you stack them together and put them away in one of your cabinets, patting yourself on your back for your excellent housekeeping.
Then you get thirsty, so you grab the top glass from your stack because they're clean as heck. Except for one thing. It's not budging, and neither is the glass at the bottom of the stack. Did some prankster break into your kitchen, glue your glasses together, then run away laughing? Nope. 
Don't try to force them apart out of frustration. Luckily, there's a key kitchen ingredient that will solve this problem: vegetable oil.
How to unstick your stacked drinking glasses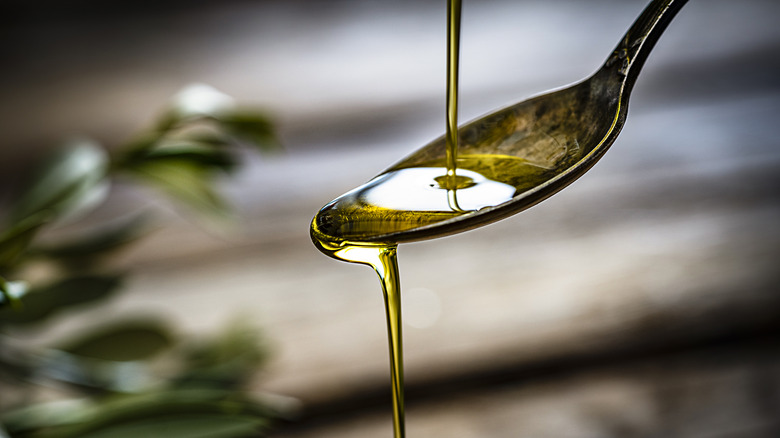 Fcafotodigital/Getty Images
Since trying to force your glasses apart can break them, what you need instead is a bottle of vegetable oil (and, in an ideal situation, a clean bottle dropper). If you don't have a dropper, use either a clean teaspoon or just the cap of the oil bottle. You don't want to try and maneuver a whole bottle of olive oil and risk dumping it all over your counter. Pour a small amount of oil into the spoon or cap.
Again, you just need a tiny amount of oil for this hack. Apply a few drops around the rim of the glass at the bottom of the stack. It will come unstuck very easily. You'll need to rewash it to remove the oil — and you'll want to do the same for the exterior of the other glass you just separated it from. And if you're a fan of other natural, non-toxic solutions like this, here are five surprising uses for olive oil in your home.