The Step In Painting Where You Shouldn't Cut Costs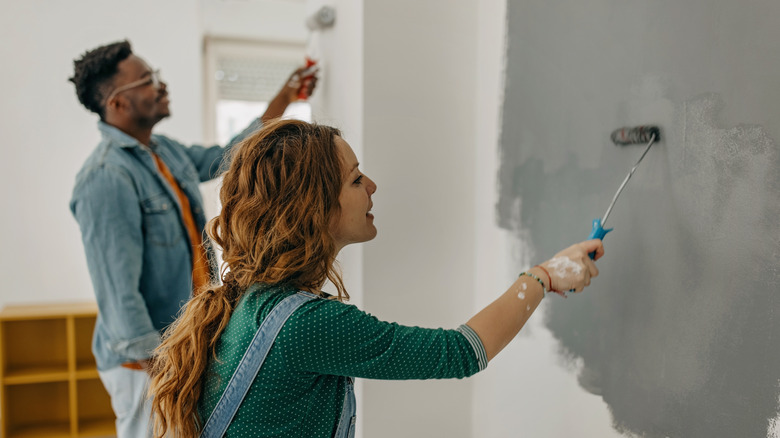 Supersizer/Getty Images
Painting seems pretty easy on paper, but it's deceptively difficult. You might think that all you need is to roll some paint onto the wall and call it a day, but more steps are involved. Because of that, there are a lot of hidden costs. For example, you need to buy tarps to protect your floors and furniture, and invest in quality rollers to avoid streaks and texture. You need angled brushes for cutting, paint trays to hold your paint, and painter's tape to block off some tricky edges or corners. This can make your project a lot more costly than anticipated, but there is one place where you shouldn't cut corners. No, it's not your rollers, but your primer.
This might surprise some people since not everyone invests in primer to begin with. But if you want a beautiful paint job that looks like a professional was hired to do it, you want to get a quality primer to set you up for success. Here is why.
Why you shouldn't cut costs on primer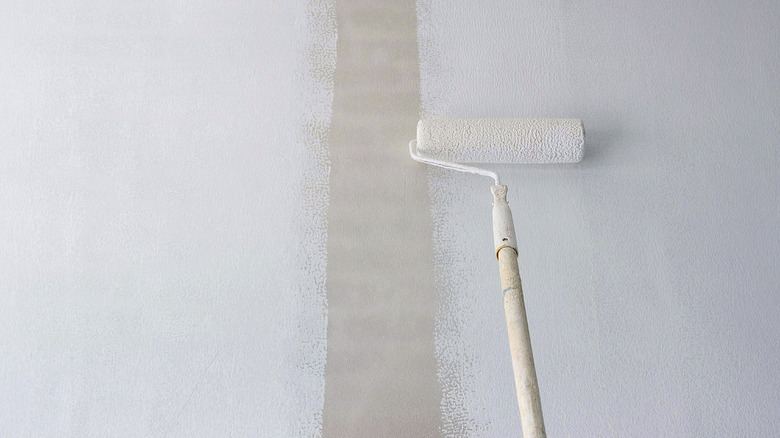 Prapat Aowsakorn/Getty Images
You will mostly need to use this tip when going from dark to light colors. That's because the intensely pigmented paint color might bleed through when a lighter color covers it. And the last thing you want to do is go through the effort of painting an entire room only for the shadow of the old hue to peek through. However, if you walk into the primer aisle of your local hardware store, you might be dismayed to see there are a lot of different colors and brands to choose from. Don't worry; we're here to demystify the situation. First, you want to select a white primer so it helps to hide the dark color underneath. If you add stark white on top, you create a neutral base to apply your lighter color. This will curb the previous paint from sneaking through.
But most importantly, you want to choose a brand that is high quality. That's because you get what you pay for. The more expensive primers cost more money because they have more binders and pigments, which will not only help cover the darker color more efficiently but also make your new lighter color adhere better to the wall. Some great ones to try are Aqua Lock Primer and Sherwin Williams PrepRite Latex Pro Block Primer.