Here's The Best Time Of Year To Sign A Lease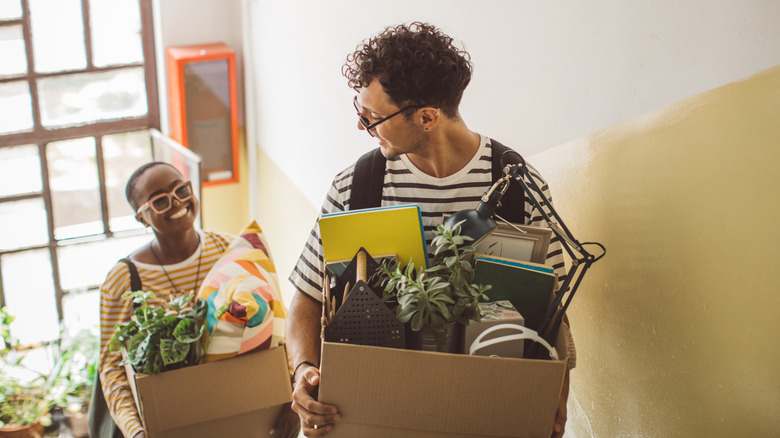 Svetikd/Getty Images
Signing a new lease is a multi-faceted decision involving considerations about the appropriate location, mandatory amenities, and cash outlays. Yet, many renters often overlook the critical role time plays in making this decision. By "time," we aren't referring to the moment you need to start your apartment hunt — which, just so you know, is around 20 to 24 days prior to your desired move (except for month-to-month leases). Rather, we mean the best months of the year to find a deal most suited to your needs.
As the real estate market is cyclical, inventories, prices, and discount offerings vary greatly across the year, necessitating tracking to score a good lease. So, for price-sensitive renters who aren't too hung up on sifting through a wide catalog of apartments, signing leases during the winter months works well, as you enjoy the highest negotiating power during this time. But, if you prize variety and are bent on finding your dream home, hunting for condos or apartments during the summer is ideal.
The best time to maximize savings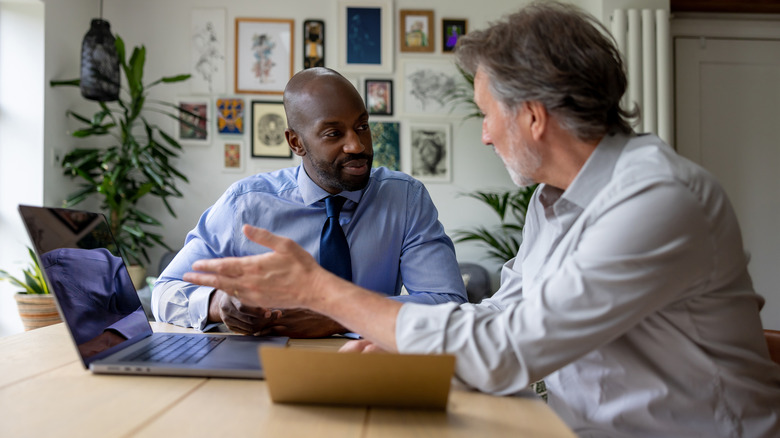 Andresr/Getty Images
Entering into a rental agreement between December and March yields the most savings, as prices are lower by 3.4% compared to their summer peak, according to Renthop. Hire A Helper's 2023 Migration Report establishes that 41% of renters prefer moving out between June and August, so inventory levels taper off during the fall, hitting their lowest during the winter. This implies that the cool season vacancies mostly reflect the summer leftovers that landlords may be more than willing to get off their hands for a decent price. It also allows negotiating for better discounts, with many agreeing to lower prices or waive off security deposits.
However, this bargaining chip comes at the cost of less apartment variety, which may not match your demands. Not to mention, lugging your boxes in the snow isn't alluring, given that you could just sip cocoa and laze around, keeping all moving decisions on hold. Moreover, there is a risk that the property manager will insist on signing short-term or month-to-month leases to give them leeway to list the property again during the busy season.
The optimal time to amplify lease options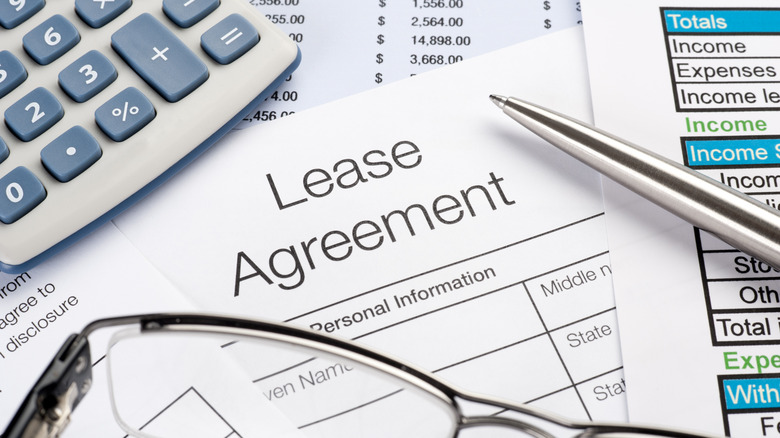 Courtneyk/Getty Images
Renthop's research further states that while moving apartments between May and October can be pricey, depending on the city, it entails a wider range of options. As warmer temperatures make moving easier, summer involves a higher inventory turnover, with property listings rising by almost 6,000 vis-à-vis winter. Moreover, it is also the time for kids to move to colleges or for recent graduates to look for properties closer to their work, increasing demand and property turnover.
But higher real estate demand often translates to higher prices, sometimes even doubling from their off-season negotiated rates. Even discounted property listings can fall nearly 14% during May's peak, according to StreetEasy. Additionally, even though summer offers wider apartment choices, it may not amount to much if the good places get snagged quickly or if a tenant forgoes price negotiation to enjoy the right to live in the property. So, it is ideal to seek professional help during such tight market conditions to get a better tenancy contract.