The Finish That You Likely Want To Avoid When Using Gray Paint And Why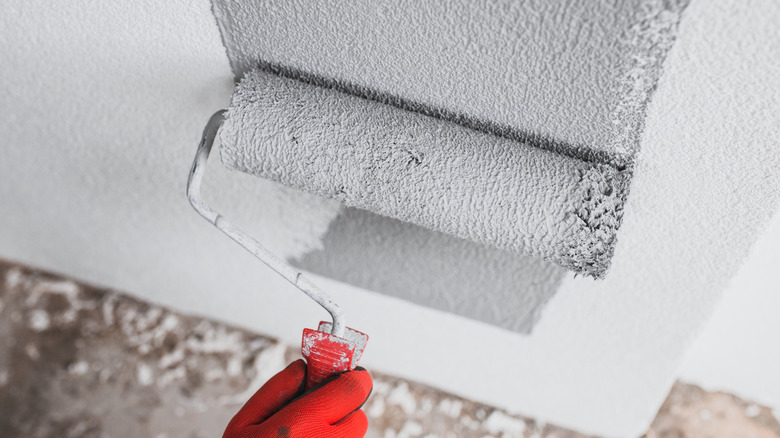 Andreygonchar/Getty Images
Painting your walls a gray paint color can create an aesthetic that's sleek, classic, or wonderfully contemporary, depending on the shade you use and how you style it. However, that will only happen if you use the right color and the right finish. When it comes to the latter detail, it is especially important to avoid using a finish that will take away from the stylish effect you're surely hoping to achieve. That's why, when it comes to gray paint, you likely want to stay away from high-gloss paint. This particular finish can give gray a metallic look, coming off as a cold factory- or business-like space instead of a stylish abode, the very opposite of what you likely intended.
While a gloss finish is a fantastic effect when using certain colors like radiant reds and bright blues, it can prove the opposite for neutral gray. For gray spaces, go with a flat or matte finish instead.
For gray wall paint, go with a flat or matte finish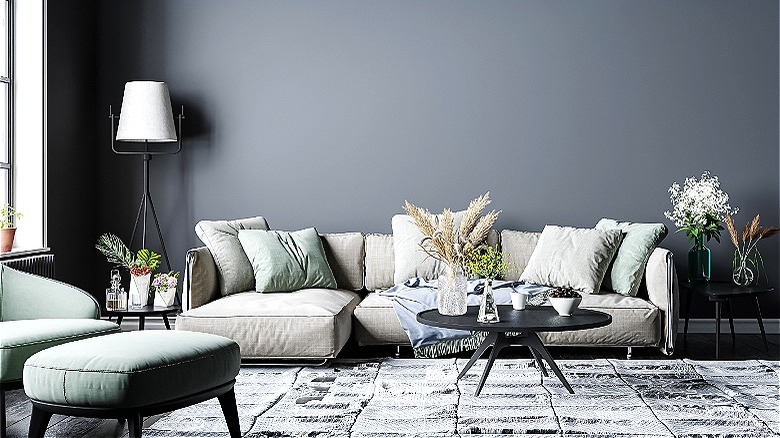 mixphotos/Shutterstock
While you'll want to avoid a high-gloss finish when painting your walls gray, there are two other finishes that will bring out the best in the timeless and chic color: flat and matte. Whether you prefer something lighter or darker, a gray shade will benefit from a lack of a prominent shine. As Kristen Chuber, lead design consultant for Paintzen, told Elle Decor, "Whereas a glossy sheen can make a bold color appear a bit too harsh or gaudy, a matte finish has an almost chalky appearance that softens bold colors."
Unlike a high-gloss finish, a flat or matte finish won't leave you with walls that give off an industrial vibe. And you needn't worry that having little to no gloss will result in a dull and boring effect on your walls either; they can easily look fabulously posh. The somewhat chalky effect can give gray colors more depth and texture while making imperfections much less noticeable.