The 'Timeless' Tile HGTV's Nate Berkus Doesn't Get Tired Of Using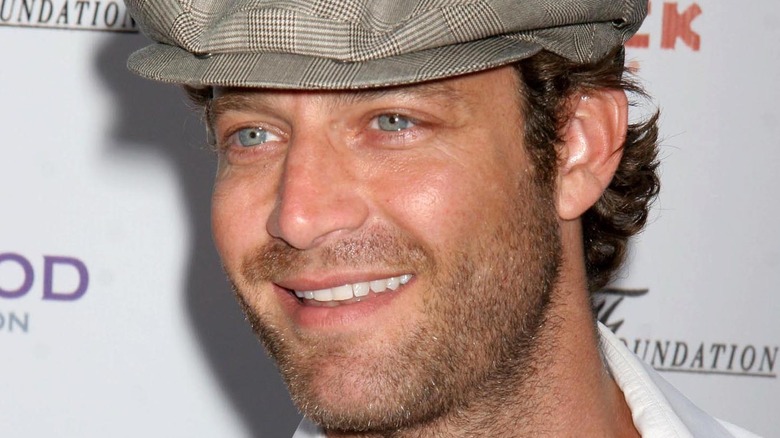 s_bukley/Shutterstock
When it comes time to renovate, there exists a wide variety of tile styles to choose from. It can be difficult to make a choice that will stand the test of time and won't look dated before the next time you want to renovate. That's why Nake Berkus, star of HGTV's "The Nate and Jeremiah Home Project," says you can't go wrong with one classic tile choice. If you're faced with too many options, just go with some subway tile. 
In a recent "Classic Subway Tile Appreciation Post" on Instagram, Berkus called subway tile "a timeless material, plus (and maybe most importantly) is really easy to keep clean." This is because it was designed that way. The origins of the subway tile go way back to 1904 when it was used in New York City's subway system, hence the name. George C. Heins and Christopher Grant la Farge came up with this design to make NYC's subways look attractive while still making it easy for workers to clean.  And designers like Berkus are still using it today for those very reasons.
Subway tiles are easy to maintain
Nate Berkus uses subway tiles in multiple ways throughout his home. He uses them traditionally as a kitchen backsplash, but he takes a nontraditional route by placing them around a door frame. Homeowners also install subway tiles in bathrooms, bars, pool houses, laundry rooms, wine cellars, and other rooms. Furthermore, it can be used to create the appearance of trim.
Subway tile is great for creating seamless stretches of color that contrast with cabinetry or other elements. Berkus uses this effect by allowing the tile around his door frame to continue through the ceiling to stand out against the surrounding black cabinetry, making the space feel larger. Since subway tiles are shiny, they are good at reflecting light and brightening up the space, which can also give them the illusion of being more expansive. Their glossy finish creates an impression of cleanliness as well.
Subway tiles are also beloved because they are so versatile, which allows them to be styled in different ways. They come in different sizes, from the traditional 3 x 6 inch tile, a smaller 1 x 3 inch, and a much larger 4 x 8 or 3 x 12 inch. Their simple design makes them easy to mix and match with other tiles and elements in your home. They come in various colors and can have a further stylish effect using contrasting colored grout. You can also create different patterns with subway tile, such as a herringbone effect.
Subway tiles are stylish and versatile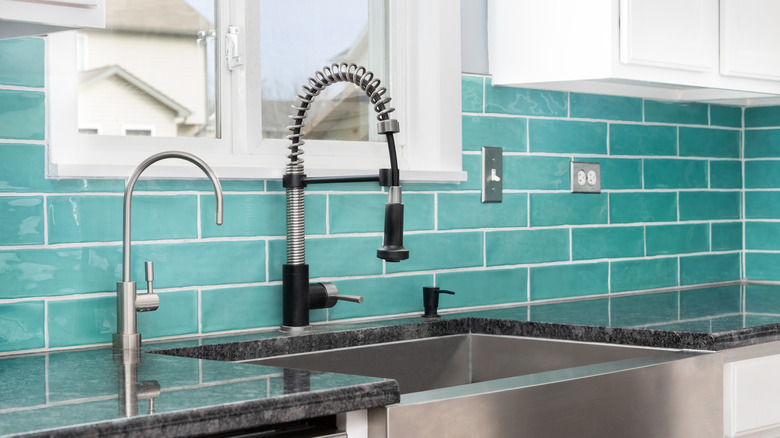 Joe Hendrickson/Getty Images
Besides their classically chic look, Berkus also loves that subway tiles are easy to clean. This is because their shiny gloss finish makes them stain-resistant. All it takes to clean subway tile is water, vinegar, and mild dish soap. You can also use water and tile cleaner. Just spray your solution on, let it sit, and wipe it down with a moist rag.
But subway tiles are also "easy" in many other aspects. They usually come attached to a mesh backing that prevents you from having to ensure that all the tiles are straight when you install them. This makes installing a subway tile backsplash a simple DIY project.
Subway tiles can also be on the more affordable side, making them easy on your wallet. They are also quite durable, so you won't have to worry about fixing or replacing them if they are properly cared for.