Transform Wasted Space Into Stylish Functionality With HGTV's Christina Hall's Design Advice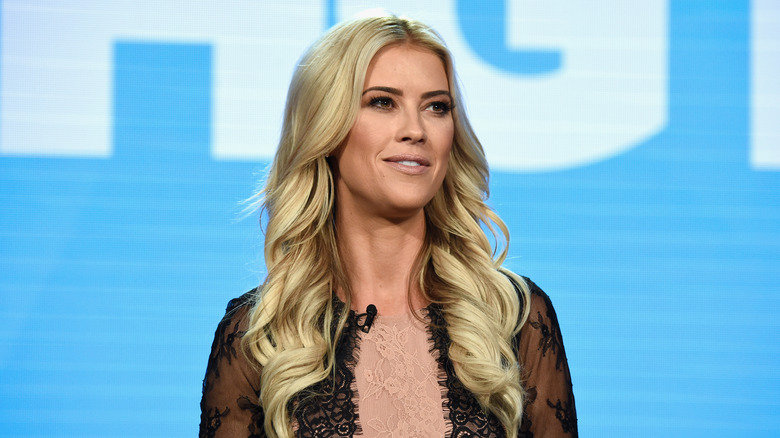 Amanda Edwards/Getty Images
Have you ever noticed an area in someone's house (maybe yours) that doesn't completely make sense? During a recent episode, design expert Christina Hall from HGTV's "Christina on the Coast" noticed a mini breakfast nook adjacent to the kitchen. When she saw there was also a larger dining room, she asked the clients, "Which one do you actually use?" 
Her great design advice is to unearth the intended purpose of waste space and evaluate whether it's actually being used that way. What Hall discovered was that the clients used the breakfast nook as an extension of the home's entryway, hanging up their bags but not actually eating any meals there, and her design sensors went up. She re-assigned the room's function and got new decor, changing it from a dust-collecting fake dining room into a welcoming sitting room where they can take their shoes off, talk, or read. And, the clients absolutely loved it.
What is wasted space and how to handle it
Wasted space could be a room that's too large, too tight, an unusually long hallway, or a small alcove that exists for looks only. As for why, well, the house might be poorly designed, or you could be looking at the result of a previous owner's custom renovation. So, if you're wondering how to upgrade unused space, you can apply Hall's advice to create something brand new.
A smart first step is to ask yourself a few questions. Every part of your home should have a function, a purpose. With Hall's renovation clients, they thought the room's function was a breakfast nook, but it wasn't being used at all. Ask yourself what the potentially wasted space's intended purpose is right now. And is it actually doing its job?
Then think about what your lifestyle is like and what you need more of. If you have a mile-long hallway and you collect antique textiles or your four-year-old's finger paintings, you could hang them up and install spotlights to create an art gallery feel. If there's an extra room that's too small for guests but you've got a budding marathoner at home, you could repurpose it as a mini home gym. Or if you've got a vague, undefined area near your front door, transform it into a functional boot room. Have fun and be creative while you make the footprint of your home work for you!