Jenn Todryk Reveals Why You May Want To Reconsider DIY Home Improvement Projects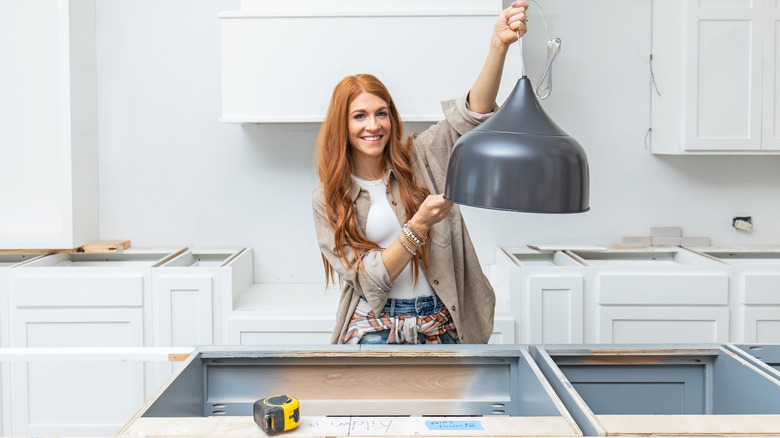 HGTV
Homes have always been a place for people to express themselves, show off their style, and display their favorite things. The idea of creating a dream home isn't new, and neither is taking on home improvement projects to see that vision come to life. Jenn Todryk from HGTV's "No Demo Reno" often sees clients who have started a project on their own and run into trouble. With that experience in mind, Todryk believes DIY home renovation projects may not be for everyone. "I think during COVID and 2020, people started taking on things because they were in the home and got a little confidence in areas that they have no business having confidence in," Todryk says about DIY renovations in an interview with Realtor. "They took on these projects, and now the floor is buckling up because they laid their wood floors by themselves and they've never done it before."
As anyone who's taken on a renovation can attest, renovation projects aren't always easy. Many people realize this by the time it's too late. They've already started putting in new floors or retiling their bathroom. Sometimes, the project takes longer than anticipated; other times, the finished results aren't as expected. This often leads to having to hire professionals to either fix the mistakes or redo the projects, extending the timeline and increasing the budget.
Social media projects vs real life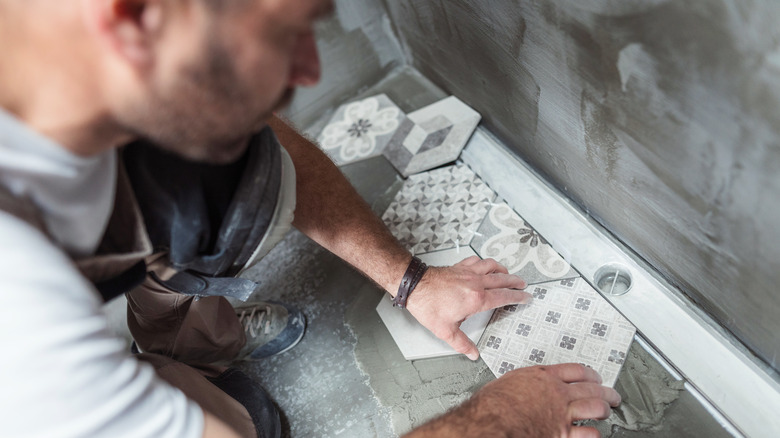 Mixmike/Getty Images
Unfounded confidence is often an issue when it comes to tackling a project in your home. While social media may be a great place to get inspired, it can also lead people to believe that the project is easy, thanks to the help of video editing. "I always say social media is super fun to watch DIYers do their projects," Todryk explains in a Realtor interview, "but then when you do it, it's a lot harder, it's expensive, it's time-consuming, and the quality isn't what you care to have." Social media has become a major influence on people's homes, as 44% of homeowners aged 25-44 use sites like Pinterest and Instagram to inform design choices, according to a 2017 survey conducted by SoFi.
However, the issue with social media is that it often gives an overview of the project rather than an in-depth understanding of what's required to get it done. Social media videos often have time limits, and the ideal video length is often between 10 to 45 seconds. Home improvement videos are often sped up or use short clips to give a bullet-pointed approach to the project. While some users may post multiple parts, and some may show the necessary steps, they don't always explain the level of difficulty, the techniques, or the knowledge needed to get it done well. Those who do try these projects in their own home may be surprised at how much harder it is and how long it took, or wonder why it didn't come out exactly the same.
So, DIY or don't DIY?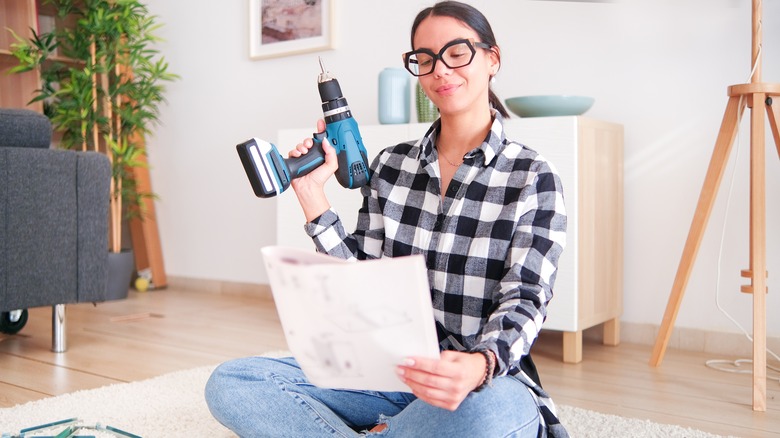 tommaso79/Shutterstock
Does this mean you should never take on DIY projects in your home? No, of course not. Everyone has to start somewhere. Jenn Todryk herself wasn't originally a home renovation guru but rather a blogger who often focused on fashion. But when it comes to tackling a home renovation, it's all about knowing your limits and abilities. For example, most people are capable of giving a room a new coat of paint. Flipping furniture or trying an IKEA hack for more storage is also easily done by the majority of people. Projects like tiling and flooring can be DIYed, but only with prior experience, as there are some techniques and knowledge involved with those projects.
However, unless you're a professional, there are some home renovations you shouldn't do yourself. Plumbing and electrical systems are best left to a pro, as mistakes can lead to costly damage and put you or your home at risk. Exterior projects like window replacement and roofing are also best in the hands of professionals. Since these projects keep the elements out, you want to ensure that they're done right with high-grade materials. Bring in a contractor for large-scale renovations like a total remodel. Contractors often have access to materials and brands that the public doesn't. And since it's their full-time job, they're more likely to stay on schedule, which can help save you money in the long run.