Find High-End Furniture Dupes On Amazon With This Genius Money-Saving Trick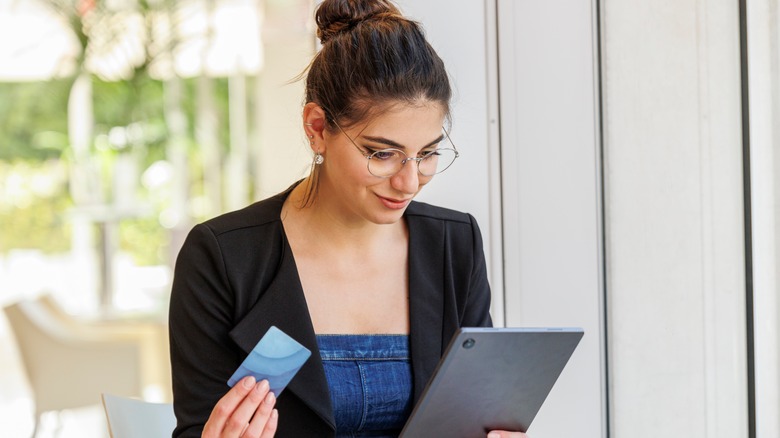 Alessandro Pintus/Shutterstock
We've all done it. You're browsing your favorite designer influencer's Instagram and pause on a picture of them in their backyard space because you decide you simply must have their outdoor chaise. Or, maybe you're awed by the simple elegance of their bedroom wall sconces. Whatever gorgeous furniture, fixture, or decor you covet from a photo spread, chances are it's a high-end luxury designer piece. Sadly, most of us don't have the resources or the finances to track down and purchase these luxury products for ourselves. But that doesn't mean we can't decorate our homes with a similar luxe appearance. Thanks to the innovation and convenience of the Amazon app's Shop the Look feature, you can easily find gorgeous dupes of high-end items for more reasonable prices.
Dupes are copies of more expensive brands at affordable prices. These aren't always knockoffs pretending to be luxury brands, they're simply no-name or discount ones that sell a suitable replacement item. Dupes are incredibly popular online across home, beauty, and fashion trends, and if you know where to look you can keep up with those trends at a fraction of the cost. Whether it's a similar style or equivalent function, dupes can make your space look straight out of a magazine spread.
How to use the Amazon app to find home decor looks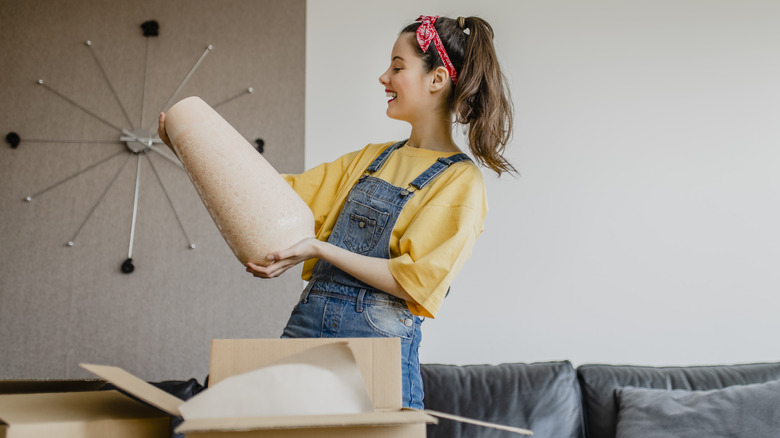 Eleganza/Getty Images
Amazon started off as nothing more than an online bookstore, and now it sells millions of products across dozens of departments. Trying to find what you're looking for, especially if you don't know what it's called, can be nerve-wracking if not an outright exercise in futility. However, the Amazon app has an image search function that makes shopping for affordable high-end dupes infinitely easier.
When you want to find the perfect side table or if you're looking to recreate an entire room from a picture, simply click on the Image Search button in the app's search bar. It's the little square next to the microphone. This will take you to Amazon Lens. 
If you're at a store with the item you want a dupe of in front of you, touch Search at the bottom of the screen to take a picture right there. If you have the picture already saved on your phone, touch "Shop the Look." This will bring up a button at the top of the screen to shop your photo. Click this and then select the picture you want to search. The app will automatically identify the different items in the photo and each will be labeled with a dot. As you tap on the different dots in your image, the Amazon app will list the items they have for sale to create a comparable look. It's as easy as that.