The Property Brothers' Drew Scott Spills His Best Advice For Making Bold Design Choices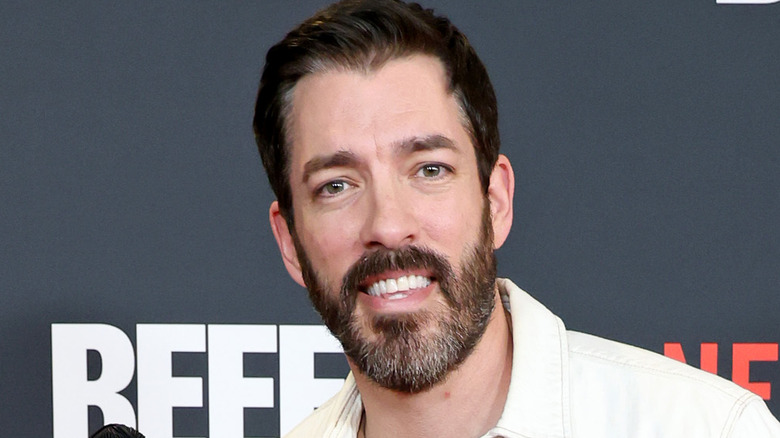 Kayla Oaddams/Getty Images
There's nothing wrong with bold design choices. Although they can sometimes be difficult to pull off, it's important that your home reflects your personal style. If that means big patterns and vibrant colors, then that's great. But some against-the-grain looks can end up becoming a headache down the road if not executed correctly. That floor-to-ceiling hot pink Barbie Dreamhouse vibe may be great for an Airbnb where guests can get snazzy photo ops, but perhaps not for your permanent home. However, that doesn't mean vibrant colors and mix-matching patterns don't belong on your vision board. Property Brothers' Drew Scott assures there is a stellar way to incorporate bold design while avoiding modern home decor that won't age well.
Scott is a proponent of letting your personality speak through your home and having multiple features in every space. He doesn't shy away from unconventional taste. But to mold it well, the HGTV star advises using bold designs in ways that can be easily changed when needed. In the long run, it will save you money on costly renovations if you decide to sell your home or your design style changes.
Bold designs should be easy to swap out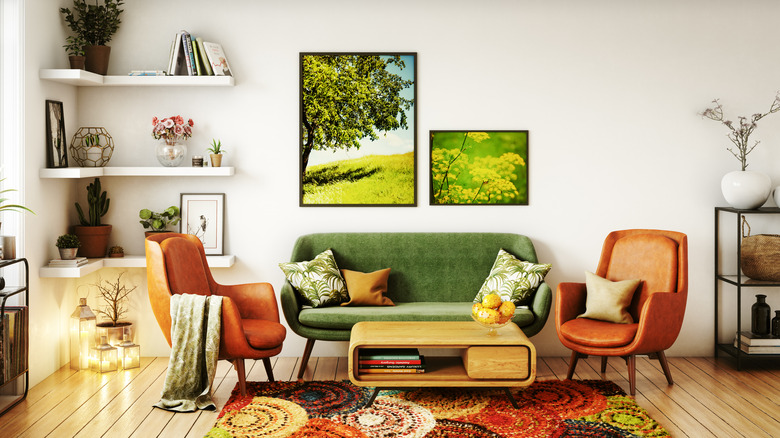 Bulgac/Getty Images
When it comes to bold designs, you'll want to rethink a permanent eccentric look. Even if you think you'll love it forever, Drew Scott has seen that story play out differently. Remember when everyone loved popcorn ceilings and sunken tubs? Now, they are a realtor's nightmare. "Something that's so bold is gonna be very expensive to change out," Scott told Insider. These designs are grand in style as well as cost, time, and energy. However, there are Scott-approved ways to embrace your daring aesthetic.
"If you go bold and show your personality, do it in areas that are easy to swap out," he suggested. "Like throws or accent chairs or artwork instead of something that's a big ticket item, like the color of your cabinets or your countertops." Think of DIYs that only take a day versus contractor projects. You can change the purple paint in the bathroom in one evening, but ripping out the polka-dot carpet from the basement to the attic will take a few days and a few hands. Furniture and decor is a great place to go crazy and show off your unique taste, while also allowing you to easily make a change if you eventually decide to go in another style direction or you if decide to sell your house. With bold wallpaper coming back in style, keep it for the accent wall and leave built-ins or permanent structures neutral.