One Of The Most Versatile Garden Flower Colors And Where To Best Use It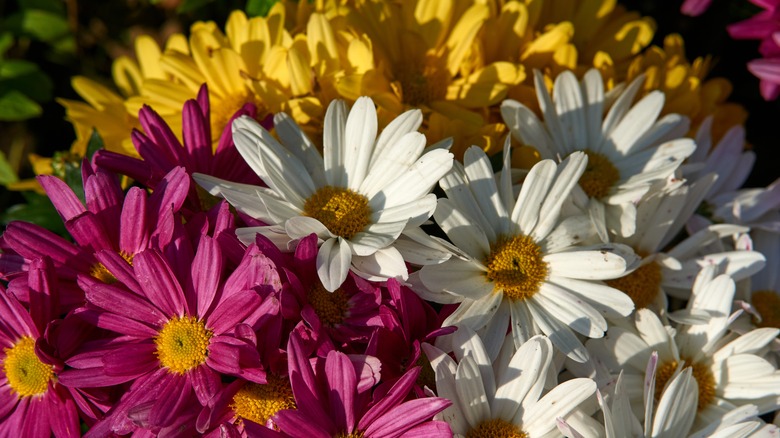 nadia_if/Shutterstock
Creating a beautifully colored garden and choosing the best flowers is an exciting endeavor. You can pick your favorite colors or find ones that complement your home. While some colors may clash with your home's exterior, white is one color that not only suits every home but can heighten its glamour all year long.
White flowers are a timeless classic, and they help create an elegant and sophisticated scene for your outdoor space. In the summer, they set a cool and crisp ambiance. During cool fall days, they paint a graceful scene of snowy ice caps and luxury.
These flowers can also fit any mood you hope to achieve in your garden. Some people want an energized feel and prefer brightly-colored flowers. Some want a calming aura with deep or cool-toned hues. White flowers can blend seamlessly with any other color or look great on their own, making them an incredibly versatile choice.
Where to place white flowers in a garden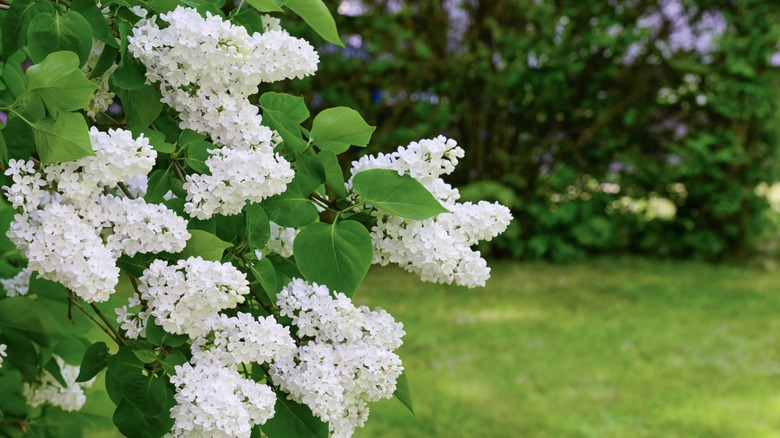 Pixel-Shot/Shutterstock
When it comes to the placement of your white flowers, keep the mood in mind. If you're going for an all-white look, you can use them to brighten up a quiet, more contemplative space, like one where you write, paint, or simply sit and relax. If you're pairing them with brightly colored flowers, you may opt to plant them in areas of the yard with big spaces where you may hold festive get-togethers.
One of the best places to add white flowers to your landscape is along the path to your home. They brighten up the space even in the dark since they reflect light. They create a functional and dignified aesthetic for the eye to follow on the way to your front door.
You can choose from several different types of flowers. Annabelle hydrangeas, cup flowers, and iceberg roses are beautiful choices. Petunias, impatiens, and sweet alyssums all work well because they are close to the ground. A lilac bush is another option. You'll also want to add both annuals and perennials. Make sure to pick flowers that don't all bloom at the same time of year, so you have a steady stream of live flowers.