TikTok Shows Us A Product We Need To Make Any Set Of Curtains Automatic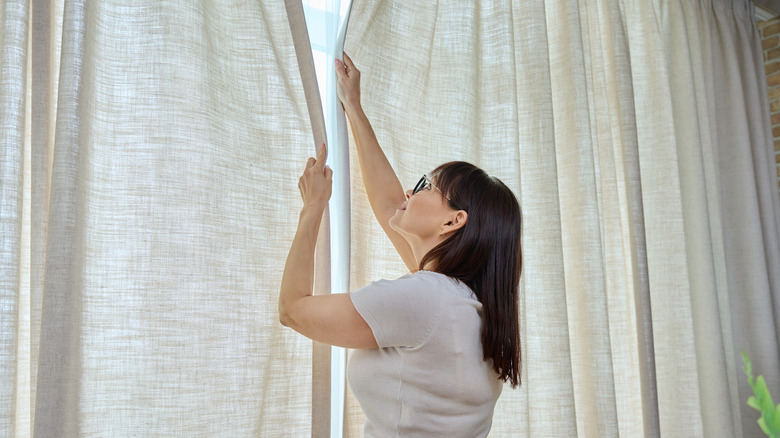 Valeriy_g/Getty Images
If you spend a lot of time in your bedroom, then you may find it frustrating to snuggle up in bed before realizing that you left your curtains open. Thankfully, there's a straightforward solution that users have discovered on TikTok. Instead of getting up to close your curtains, you could smooth out the whole process by using an automatic curtain closer (yes, they do exist!). By implementing this nifty device, you'll be graced with the ability to do a manual task hands-free. Of course, this makes it perfect if you're in bed and don't want to get up to do it yourself or if you want to automate the process. Whether it's for convenience or you're looking to upgrade your home, this product should be your golden ticket for success. 
Thankfully, it's not too much hassle to set up either, and you can even use one for each room if you wish. Your options are endless here. For example, you could use them on your bedroom curtains, your lounge, or even an office. All it takes is a bit of time and patience. So, where can you get them from, and how can you make them work?
Attach the automatic closer to your curtains
In order to try this out for yourself, you'll first need to purchase an automatic curtain closer for your curtains. There are plenty of options available, and it all depends on how much you want to spend. On the higher end of the spectrum is the SHX Curtain Bot for $112.49 and the SwitchBot Curtain 3 for $89.99. Flipping to cheaper alternatives, you have the BT Automatic Curtain Opener Closer for $45, which is more suitable if you're on a budget. All you need to do is connect the device to your curtains, usually via the rod and curtain hooks. When you're done, you should be able to control it via your phone or a dedicated remote, which should come with your device to open and close your curtains on demand — it's really that easy! You can even control certain devices using your voice or on a schedule.
Of course, you should always check that what you're purchasing is suitable for your specific curtains; otherwise, the device may not function correctly. Is the product designed to be on a track system, or can it be used on a rod? Likewise, you should only need one device unless your curtain rod is quite long. For example, you need one for every 3 meters for the SwitchBot Curtain 3. In addition, they should work on most curtain types, such as a U and I-rail track. 
Some work with smart home platforms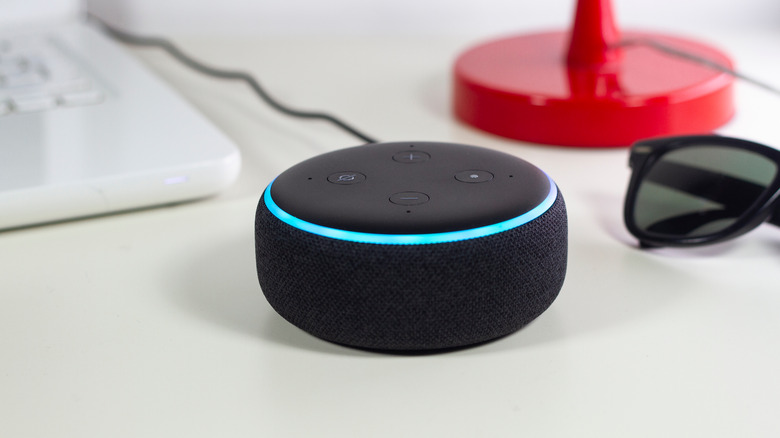 Sasha Bulletti/Shutterstock
Another great thing about many of these systems is that you can use them with your smart home platform to modernize your home. This makes them highly convenient to use and allows you to open your curtains from wherever you are in your living space. For example, the SwitchBot Curtain 3 and BT Automatic Curtain Opener Closer work with both the Alexa and Google Home. However, this function will all depend on the capabilities of the specific device that you select. While some will work, others may not.  
Likewise, for certain devices, such as the BT Automatic Curtain Opener Closer, you will also need to purchase additional items in order for the remote control to work. For this specific model, you will need a smart hub. Many of the devices also use lithium-ion batteries, so they're easily chargeable once they run out of juice. Now, you should be able to swish around your home, knowing you will never have to open or close your curtains again.