What Is Mud Flooring & How Is It Being Used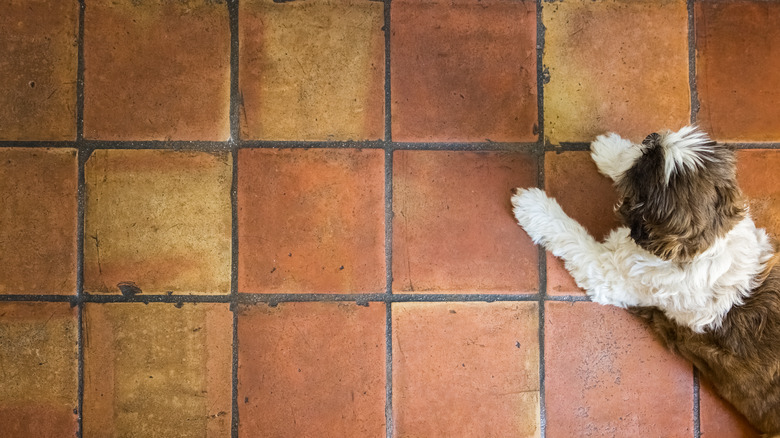 Bradleyhebdon/Getty Images
Are you a homeowner on the hunt for unique interior decorating ideas and inspiration that cater to your personality and aesthetic? Consider using flooring as the jumping-off point for planning your house's appearance. Some people opt for unconventional types of flooring that add a special touch to their space. If you're open to employing less common flooring methods in your design quest, you may have encountered the growing phenomenon of mud floors. This approach involves mixing sand, mud, clay, and sometimes straw and spreading it over the ground like concrete.
While not a new concept, mud floors don't often turn up in more urban parts of the U.S. A cheaper and more eco-friendly option, it has multiple properties that make it favorable over traditional concrete floors. Mud floors can provide a rustic, minimalistic look and feel, though they aren't suited for every situation. If you're not a fan of earthy interiors and connecting with your flooring on a more primal level, mud floors likely aren't for you.
Mud flooring: installation, types, and care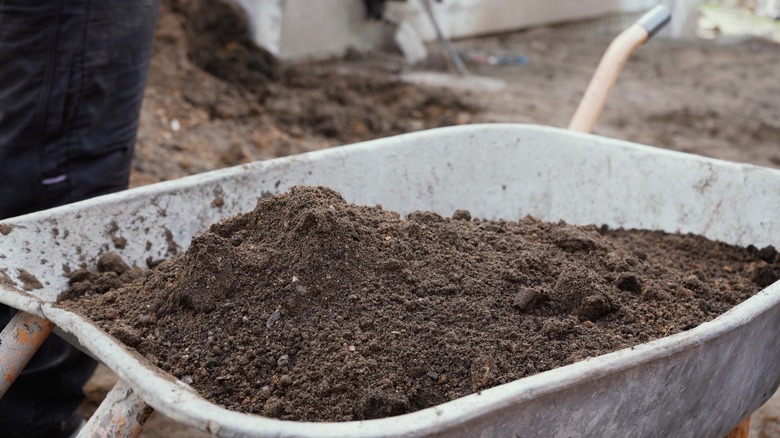 Yuliia Hurzhos/Shutterstock
People use mud floors in homes around the world. Some install it on its own, while others use it as subflooring. Despite the name, mud floors are not muddy and won't have you treading around your property with wet, dirty feet. You can choose from different types of mud flooring to suit your aesthetic.
If you fancy the look of red clay, then you'll love terracotta flooring. The design often comes with tiles or partitioning to achieve a similar look. Terracotta can withstand a high activity level due to its strength, especially if properly sealed. The iron oxide in the clay gives it its brilliant red color. Earthen floors, made with dirt, sand, clay, and straw, lack the red factor that terracotta floors have. When it hardens, it usually looks like a plain, brown sheet. When left unsealed, it absorbs moisture rapidly, making it susceptible to mold, which serves as its main drawback.
Mud flooring with a sealant or waterproof coating has relatively straightforward maintenance needs. You only need to sweep and mop the floors to keep them clean longer while avoiding abrasive soaps and solutions. Also, make sure the room you install it in has proper ventilation.
Mud flooring pros and cons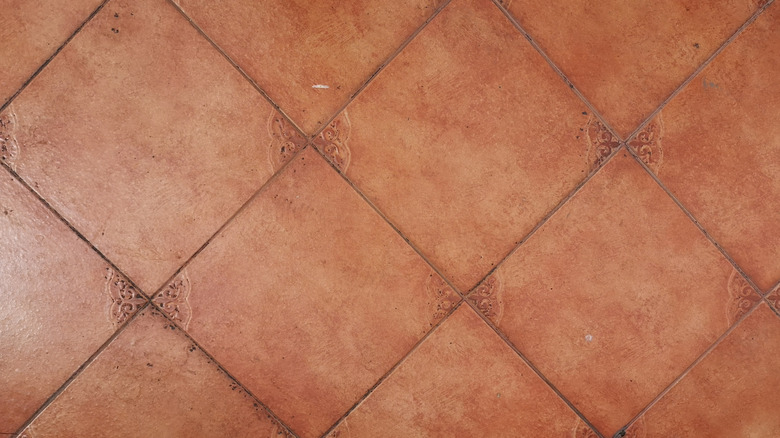 Longklong/Shutterstock
Still on the fence about mud flooring? Examining its advantages and disadvantages may help you reach a decision. First, mud floors stand out as a more affordable option compared to other flooring types. Installation doesn't necessarily require a specialized professional, just someone who knows what they're doing. Mud floors make great insulators and retain heat — good news for your heating bill during wintertime. This approach is also an easy way to make your home more eco-friendly because, unlike concrete, processing doesn't involve heavy carbon emissions. Due to its natural composition, mud flooring is biodegradable and won't pollute the environment should you remove it.
Of course, mud flooring comes with its share of cons. The surface will be leveled but likely won't turn out 100% smooth. If you've made up your mind, ensure you've mentally prepared for this reality. Also, while daily maintenance for mud floors isn't intense, you need to apply wax to it around every four years and re-oil every ten years. It's also not an excellent choice for people living in areas with high humidity. This characteristic of mud floors also increases its susceptibility to mold and mildew. It's better installed in well-ventilated rooms with little exposure to moisture, so that crosses bathrooms and kitchens off the list.