Mistakes You Need To Avoid When Hanging Curtains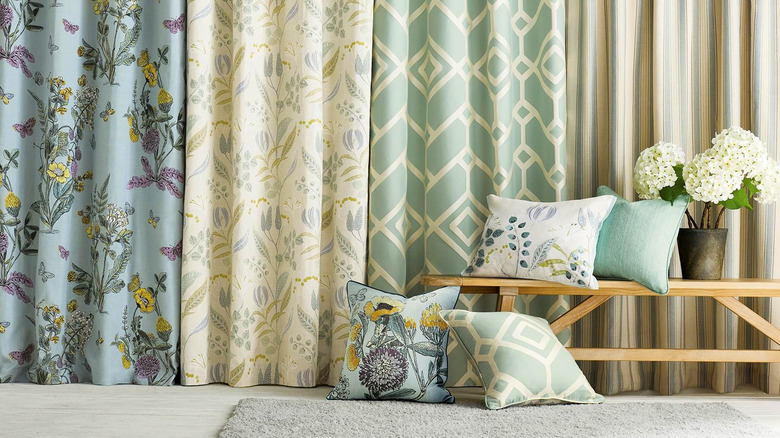 Shutterstock
Some décor elements around the house are like accessories — they're not always functionally necessary, but they complete the look of a space. Kinda like curtains; unless you're buying them to block out light or provide privacy from prying eyes outside, they're simply, well, window dressing. But the right valance, drapes, or sheers can really tie a room together.
If you don't deem them necessary for your personal aesthetic, you might want to install some window treatments when putting your house on the market and staging it for showings. When chosen and hung correctly, curtains can add polish and create the illusion of higher ceilings, which can be especially important in small spaces.
The good news is that hanging curtains is a simple enough task for the average homeowner that hiring a professional usually isn't necessary. You simply need the curtains, a curtain rod and its accompanying hardware (usually sold as a set), and a drill. A pencil, measuring tape, and level can come in handy, too, ensuring precise hanging.
But there can be some pitfalls to hanging curtains. Here are some key mistakes to avoid.
Being precise is key when hanging curtains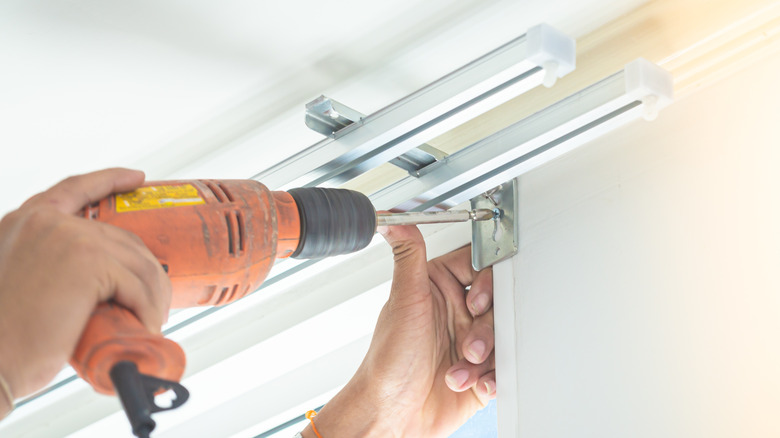 Shutterstock
As the saying goes: Measure twice, cut once. This premise applies to buying curtains, too: Measure twice, buy once. Before you purchase new window treatments, make sure you take careful measurements of the window they'll be adorning — and then add some inches. That's because you want your curtains to extend slightly past the window on both sides, horizontally, and reach from very close to the ceiling down to the floor, vertically.
So, when measuring top to bottom, start a few inches under the ceiling line, and measure all the way down to the floor, per The Spruce. In terms of width, measure the window from one end to the other, and then multiply that amount by two or two-and-a-half so that the window is entirely covered and the curtains don't look cramped. If you buy curtains that are too short, it'll look awkward and won't provide that illusion of extra height. It's better to buy too-long curtains and hem them.
Don't skimp on hardware, either. If you buy a flimsy rod, it might wind up sagging in the middle because it can't support the weight. With a short rod, you can't ever push the curtains all the way back off the window, meaning it'll always be partially covered.
Keep these tips in mind while hanging your next set of curtains, and you might decide never to live without them again.