How Much Does It Really Cost To Hire An Interior Designer?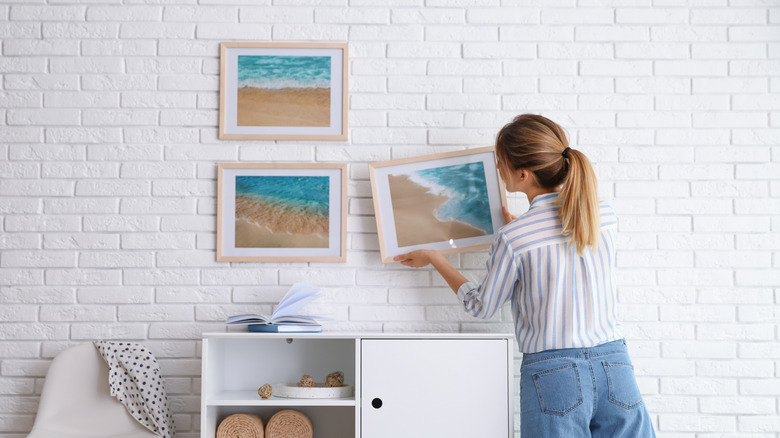 Shutterstock
Hiring an interior designer is a great investment when it comes to remodeling your home. They're trained professionals in the home and décor industry who'll take their client's vision (or Pinterest board) and bring it to life — one square-foot at a time. 
Linda Coin, a Florida-based interior designer and member of Decorating Den Interiors, said in an Elle Decor interview that, "designers inherently have the ability to envision a project and understand how to bring it to fruition." She adds, "a designer will not only bring their expertise and knowledge to a project, but also fresh eyes" and even "access to contacts and competent craftsmen." This means homeowners end up paying their interior designer not just for their creative services, but also their network of credible resources too. 
So, with all of these perks, how much does an interior designer cost? If you're planning on hiring an interior designer for your home remodel and want to know how much you should budget, we've got you covered. Here's the average cost of hiring an interior designer in 2021. 
The cost of an interior designer depends on several factors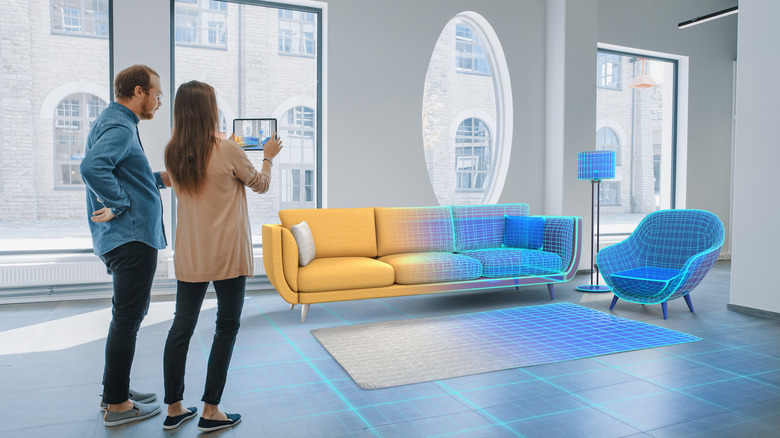 Shutterstock
According to a 2021 study conducted by HomeGuide, the people pay an average of $50 to $200 per hour for an interior designer's services, adding the majority of people spend a total of $5,406. The typical range starts at $1,893 for budget-friendly costs and jumps all the way up to $11,180 for high-end services. In their findings, HomeGuide notes that there are some factors that can contribute to varying costs, like when the designer sells you furniture and accessories, which can then get marked up higher than if you'd picked them out and purchased them yourself. They report that interior designer consultations will on average cost clients between $5 to $12 per square foot when all is said and done.
The study also appears to reveal that the desired look a client wants to achieve — such as luxury décor and specialty contractors — can be one of the biggest contributing factors for a higher payment to a designer. Therefore, to cut down on an interior designer's cost, you may need to accept that you have "champagne taste on a beer budget" and should think twice about some of your more high-end wants or needs for your remodel.  
All in all, it's safe to say that a homeowner can find a reliable interior designer for a decent price point. They just need to do their research (and factor in their home remodel budget) before hiring.