Why Winter Might Be The Best Time To Buy A House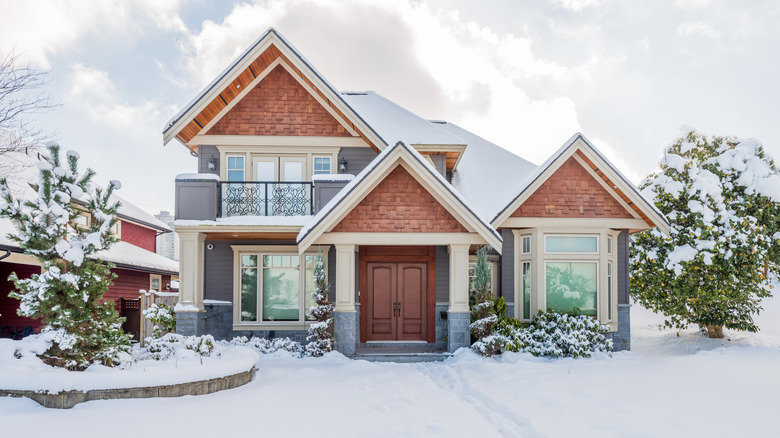 Shutterstock
There's no written rule about it, but summer just seems to be the time to move. Kids are out of school, the warm weather is more conducive to both house-hunting and moving, and more homes are for sale. It just feels like a natural time of year for such a transition.
Of course, if you think this way, millions of others do, too. The months of May, June, July, and August make up 40 percent of existing-home sales, according to Realtor.com. Such a volume of transactions during a four-month window can make selling your home and buying another during the peak summer season something of a competitive sport.
On the other hand, the months of January and February account for less than 6 percent of existing-home sales. We know what you're thinking: The idea of bundling up to face wintry conditions while going through the already stressful process of moving sounds about as fun as a snowball to the face. But there are plenty of reasons you should buck the norm and consider buying a house in the wintertime.
Less competition equals lots of buyer benefits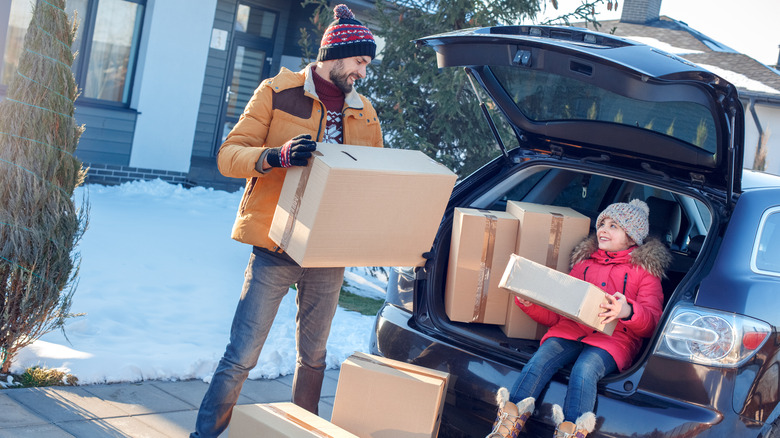 Shutterstock
Because summer is such a popular time for buying and selling homes, you'll find plenty of advantages during the winter. First, there's less competition for buyers, so you're not as likely to get into a bidding war for your dream home as you would in, say, July, according to Realtor.com. Plus, sellers who put their homes on the market during the winter typically need to move ASAP and are thus very motivated to sell, giving you even more of an advantage as a buyer. If a home has been on the market for quite a while, you can use this as leverage when making an offer.
The overall lack of real estate transactions during the winter also means that closing on a home goes about 25 percent to 30 percent faster than in spring and summer, and it'll generally be easier and less expensive to hire movers to haul your stuff — even through single-digit temps.
Finally, in areas with tough winter weather, you can see firsthand how a property withstands the elements. If you feel cold drafts while walking through a home or spot ice dams on the roof, there are red flags indicating that something could be seriously wrong with the house.