The Clintons' New York Home Is Absolutely Gorgeous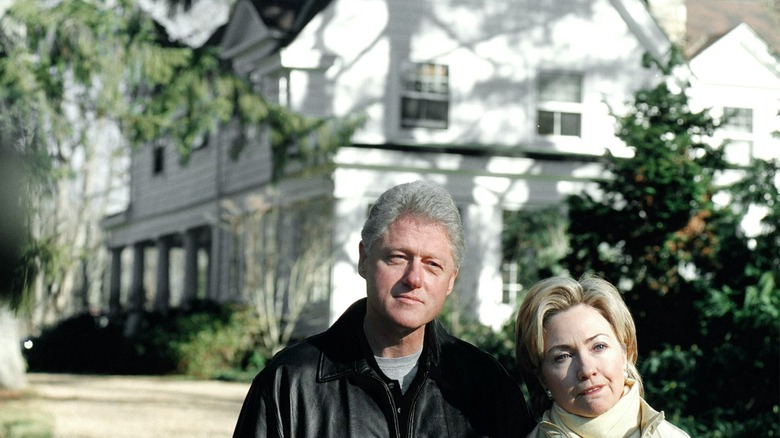 Chris Hondros/Getty Images
Like any political figures, former President Bill Clinton and former Secretary of State Hillary Clinton's long history in the public eye makes many want to know more about their private lives, including where they call home. While it's known that the Clintons have a Georgian-style townhome near Embassy Row in Washington, D.C., per Architectural Digest, the duo actually spends the majority of their time in Chappaqua, New York, about 30 miles north of the Big Apple. 
When the couple isn't needed in the capital, Hillary and Bill "escape the hustle and bustle" at a farmhouse-style home they've owned since 1999, per House Beautiful. It was the Clintons' "first property post-White House," according to Scene Therapy, and where they "retreat to, to this day." It's also where the former president wrote his best-selling autobiography, My Life, and where Hillary sought some much-needed downtime after her failed 2018 presidential bid. Here's everything we know about the Clintons' Chappaqua home.
It features five bedrooms, four bathrooms, and a pool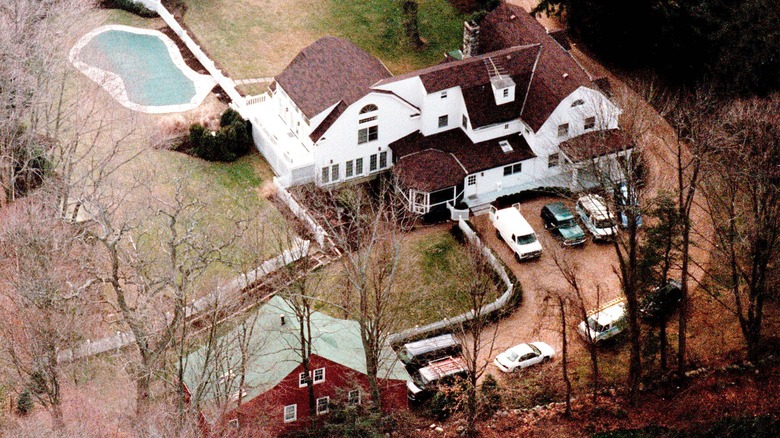 Chris Hondros/Getty Images
Hillary and Bill Clinton's Chappaqua estate (pictured above in 2000) is nestled on 1.1 acres on a secluded, tree-lined cul-de-sac on Old House Lane, according to House Beautiful. The 5,232-square-foot home comprises five bedrooms and four bathrooms, complete with an outdoor pool and a guest house.
Built in 1889, the architecture of the historic home exudes a charming Dutch Colonial style, which is "common for the middle Atlantic states" and is most evident in the property's barn-like roof, per House Beautiful. Back in the early 2000s, the public also got a glimpse inside the residence when Bill took Oprah Winfrey on a tour of the property. In the short segment that aired on Oprah's talk show, Bill shows off his favorite rooms in the home as well as the couple's expansive collection of mementos from their world travels, including a South African souvenir and a large rainstick. He also showcases the adjacent guesthouse, which the Clintons converted from an old barn. 
The couple bought the property for a steal, too, paying $1.7 million in 1999, according to House Beautiful. We can only imagine that, thanks to updates and remodels over the years, the value of the home has increased substantially since then.