Ever Wonder Where The Property Brothers Live?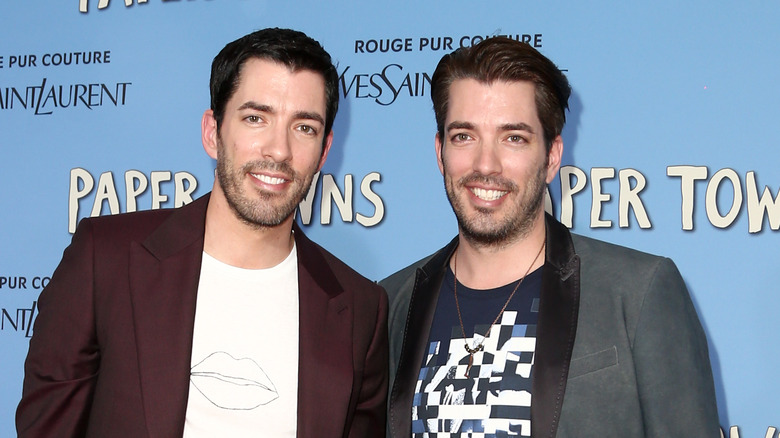 Shutterstock
HGTV stars and twin brothers Jonathan and Drew Scott have been fixing up and remodeling homes on their HGTV show Property Brothers since 2011. In April 2021, while appearing on the Today show, the dynamic duo celebrated their 400th home renovation and shared how much they've enjoyed helping their clients over the years. According to their website, the twin brothers say they've been "blessed" to do what they love for a living. "What started as a single TV show has grown into an entire world of entertaining and remodeling — from the Property Brothers shows to our production company, Scott Brothers Entertainment, to our 'Builder Brothers' children's book series, and our Scott Living line of home furnishings and decor." 
Based on their success, it's clear that the Scotts know a thing or two about perfecting a home from the inside out. So, of course, many fans are curious to know what the brothers' own homes look like. If you've ever caught yourself wondering where the Property Brothers brothers call home while watching one of their episodes, you're not alone. Here's where Jonathan and Drew Scott live. 
The twins are now neighbors in Los Angeles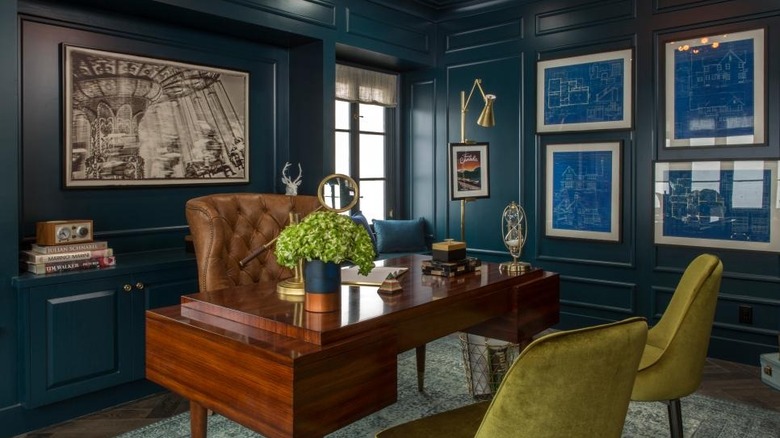 HGTV/Scripps Networks, LLC
Property Brothers Jonathan and Drew Scott are known to be incredibly close. After all, they're not only identical twins but business partners, too. Therefore, it's not that surprising to find out that they've always lived close to each other. How close are we talking? The HGTV stars are actually neighbors in Los Angeles and, before that, even shared a home together in Las Vegas, per Velvet Ropes.
Before starring on Property Brothers, Jonathan and Drew grew up on their family's horse ranch in Vancouver, Canada. It wasn't until 2010 that they decided to move stateside. In 2008, Jonathan relocated to Las Vegas, with Drew following him there right before their show took off, according to Your Tango. A year later, the brothers purchased a home together in Sin City for $400,500. The Mediterranean-style "bachelor pad" was showcased as the brothers "memorably spruced it up" on their inaugural season of Property Brothers. Jonathan and Drew lived there together until 2017, when Drew bought another fixer-upper in Los Angeles. The Windsor Square home (pictured above) where he lives with his wife, Linda Phan, was featured on Property Brothers At Home: Drew's Honeymoon House. 
Never to be separated for long, Jonathan purchased the house right next door, per Velvet Ropes — making the Property Brothers twins, business partners, and now neighbors.