The Biggest Differences Between Solid And Engineered Hardwood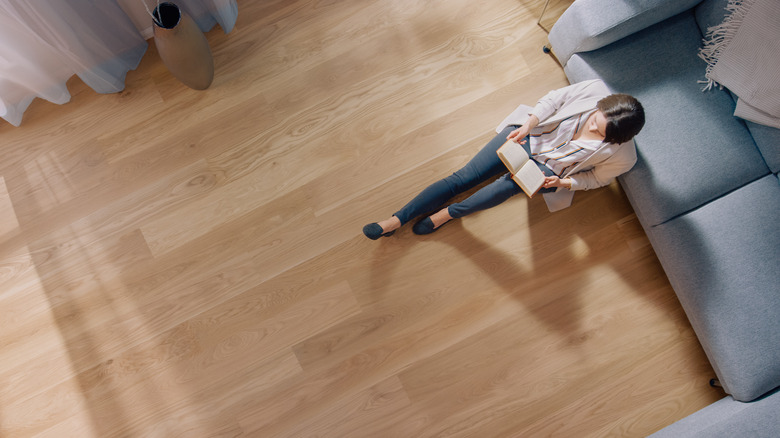 Shutterstock
In the world of interior design, trends come and go, but a perenially popular offering that never goes out of style is wood flooring. It's simply classic and provides a feeling of quality and craftsmanship in any space.
But not all wood floors are created equal. Today's homeowner has the choice between solid and engineered hardwood for their flooring needs. What's the material difference between the two options? Just as the name implies, a plank of solid wood flooring comprises a solid slab of wood throughout, per The Spruce. Types of hardwoods commonly used for this kind of flooring include walnut, oak, and maple. On the other hand, engineered hardwood flooring is made by bonding a thin layer of real hardwood on top of a plank of high-quality plywood.
Although the two options may look similar, they vary widely in terms of cost, durability, and lifespan. Keep reading to discover the biggest differences between solid and engineered hardwood.
Solid and engineered hardwood differ in cost, durability, and more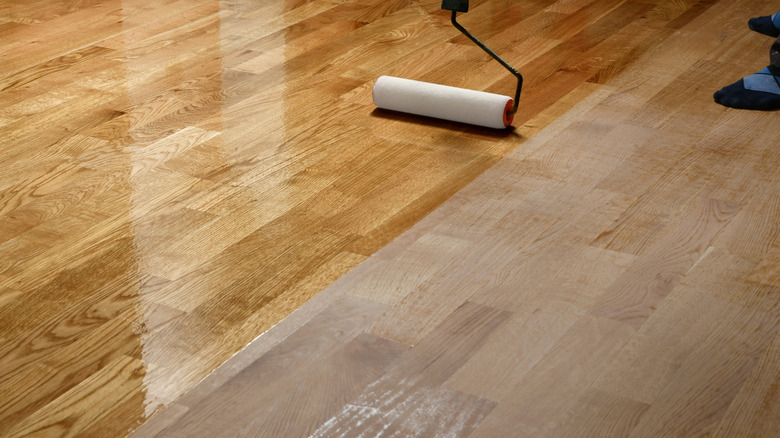 Shutterstock
One of the primary differences between solid and engineered hardwood flooring is cost. Whereas engineered hardwood ranges from $2.50 to $10 per square foot on average (with the majority of options costing between $4 and $7 per square foot), solid hardwood ranges from $4 to $12 square feet, averaging about $8 per square foot, according to The Spruce.
The two types also vary greatly in terms of durability and lifespan. Since solid hardwood floors are made from real wood, they can be sanded and refinished many times throughout the floor's lifespan, which typically ranges from 30 to 100 years. Meanwhile, because engineered hardwood only has a thin veneer of wood on top of plywood, it can be refinished once or twice at most before the plywood is exposed. This type of flooring generally lasts 20 to 30 years.
Translation? When it comes to solid and engineered hardwood floors — just like anything in life — you get what you pay for.