What Joe Biden's Former Delaware Mansion Looks Like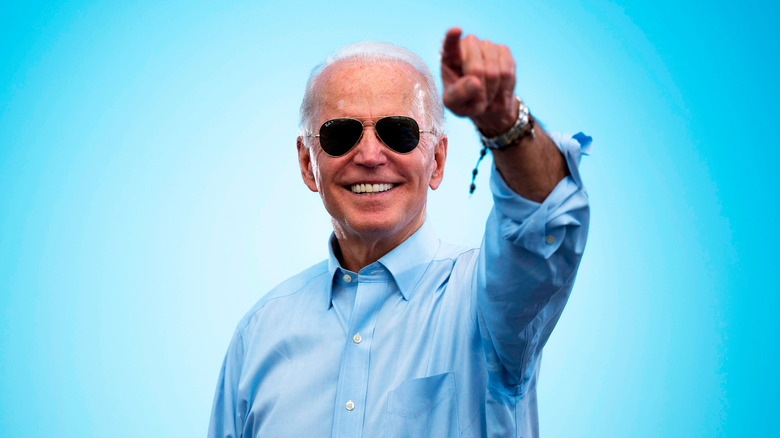 Shutterstock
It's no secret that President Joe Biden has a soft spot for Delaware. Before moving into the White House in 2021 as the 46th president of the United States, he represented the small mid-Atlantic state for 36 years as a senator. From 1974 to 1991, President Biden called the historic Du Pont Mansion in Wilmington home, per Town & Country, frequently commuting by train to Washington, D.C.
However, it wasn't until President Biden's run against former President Donald Trump in 2020 that this estate gained media attention. According to Business Insider, Eric Trump tried to call out President Biden on Twitter for living in such a grand home on a senator's salary. But he was quickly shot down when defenders stated that the presidential hopeful no longer lived there — and had actually sold the property over 20 years ago.  
Despite no longer living in the 10,000-square-foot estate, many people are curious to know what President Biden's former home looks like. So, we decided to do some digging and learn more about this notable property. From the number of bedrooms to the home's nickname, here's everything you need to know about President Joe Biden's former Delaware mansion.
President Joe Biden's former mansion was a fixer-upper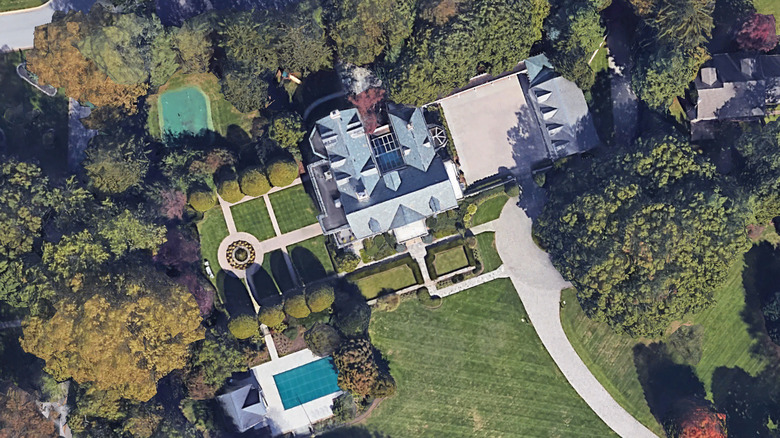 Google Earth
Following Eric Trump's tweet about President Joe Biden's former home, the fact-checking site Snopes got all the details about the Greenville, Delaware, mansion. He sold the property, which comprises 10,000 square feet, five bedrooms, formal gardens, and a pool, for $1.2 million in 1996. 
Snopes also reports that the mansion was actually purchased as a fixer-upper, with Biden only paying $185,000 for the property in 1974, just two years after he lost his first wife and baby daughter in a car crash, per Town & Country. At the time, the mansion was abandoned and slated for demolition, which allowed the young senator to make renovations and sell the estate two decades later for more than six times what he initially paid for it. While living there, President Biden nicknamed the home "The Station" because it was used as his campaign headquarters in 1988 when he first ran for president, via Town & Country.
Even though, as POTUS, he spends most of his time in the White House, President Biden still tries to get back to his beloved state when he can. While he no longer owns the Du Pont Mansion, he does have property nearby. According to Town & Country, President Biden currently owns two homes in The First State: one in Rehoboth Beach and another in Greenville.