You Should Never Do This When Vacuuming Area Rugs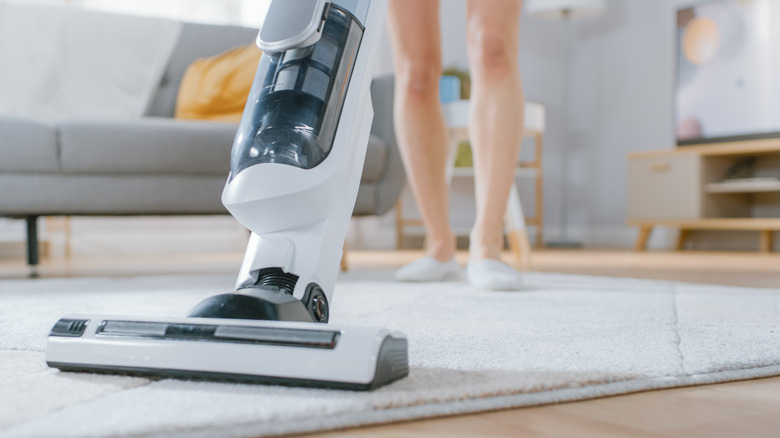 Shutterstock
Whenever there's a certain something missing from a room — and you can't put your finger on it — the solution could very well be right under your feet: An area rug is the perfect way to add definition and ground a space, whether it's your formal dining room, family room, or bedroom.
Although they come in all shapes, sizes, and prices, most quality area rugs aren't cheap, so you want to take care of yours to ensure that it lasts. Part of that maintenance is regular vacuuming, and The Spruce recommends doing so once per week minimum, depending on how much foot traffic the area rug sees.
But, depending upon the way you vacuum your area rug, you could be causing more harm than good. There are several common mistakes people make when going over their rugs with a vacuum cleaner. Here are three vacuuming no-nos to avoid in order to keep your area rug in pristine shape.
Avoid these three mistakes when vacuuming your area rug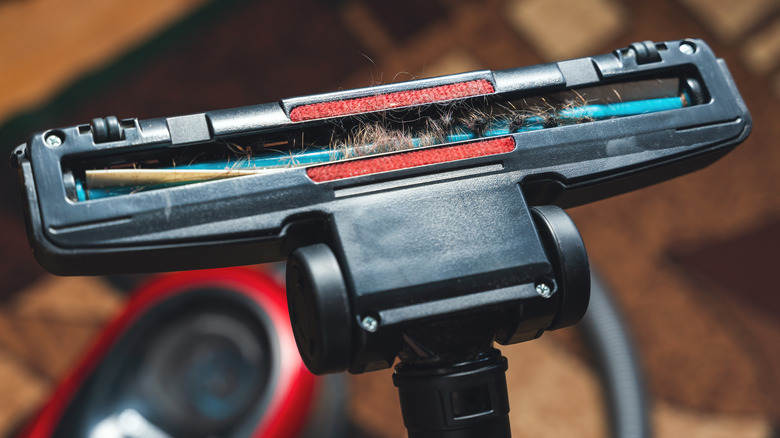 Shutterstock
One of the worst things you can do when vacuuming an area rug is to use the rotating brush, or beater bar, function on your vacuum cleaner, per The Spruce. While it can be a great tool to remove dirt and crumbs deep within cut-pile carpeting, the agitating motion it uses to loosen soil can be damaging for select rug styles. If you have a Berber-style rug or one with looped piles, the beater bar can loosen the fibers and make it look fuzzy. Plus, if there's an errant strand that has pulled loose, it could wrap around the rotating brush, unravel the rug fibers, and cause a run (just like pulling the loose thread of a sweater). 
Likewise, frieze-style rugs with long fibers can be damaged in the same way — by getting tangled in the beater bar. So be sure to turn off that function on your vacuum before you start.
Also, it's a big mistake to rush while vacuuming an area rug because it doesn't allow the machine to adequately remove all the soil in the fibers of the rug. By going slowly, back and forth, you'll get a much better clean and will have to do so less often.
If you're looking to get a really deep clean on your area rug, then don't forget to vacuum the rug twice in opposite directions. For example, if you originally went over the rug in an east-west motion, vacuum it again in a north-south direction. This will help ensure that all the soil has been fully vacuumed up — and get your carpet looking its very best.