The Best Way To Hang Artwork When You're Renting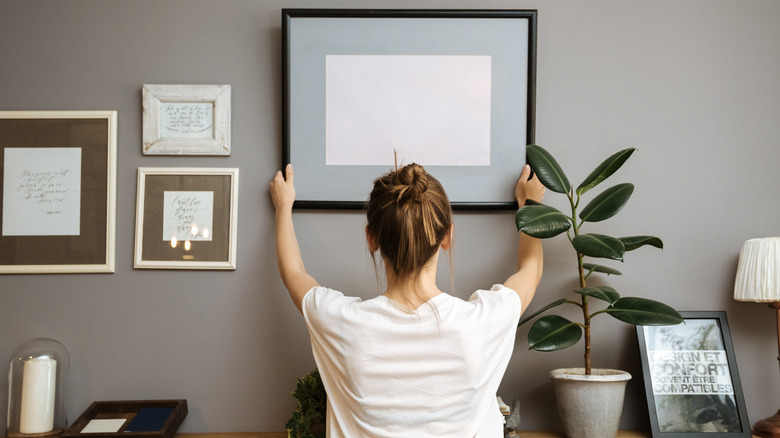 Shutterstock
When you're renting an apartment, you may not want to spend too much money — and time — sprucing it up, but making a home truly yours is one of the best feelings when planning your decor. Deciding on the best way to hang artwork when you're renting can often make or break a space and possibly upset your landlord. 
Whether you're brightening up a windowless hallway with exciting art, unique decor, and mirrors, or consulting an interior designer, many renters don't want to damage their apartment's walls with unsightly holes from hanging artwork. "Coming from a family of artists, I have more art than I know what to do with! Rental living can sometimes mean a lack of proper wall space — or perhaps you don't want to damage walls with multiple photos," Interior Designer Ohara Davies-Gaetano told InStyle.
If you're feeling inspired to dress up your plain white walls with punchy art, read on for some inspiring tips. Find out how to get creative with how you're hanging art (hello twine or leather string!) and learn ways to place and style artwork that doesn't even involve hanging it on the wall. Here are some of the best ways to showcase artwork when you're renting. 
These unique artwork options can elevate your rental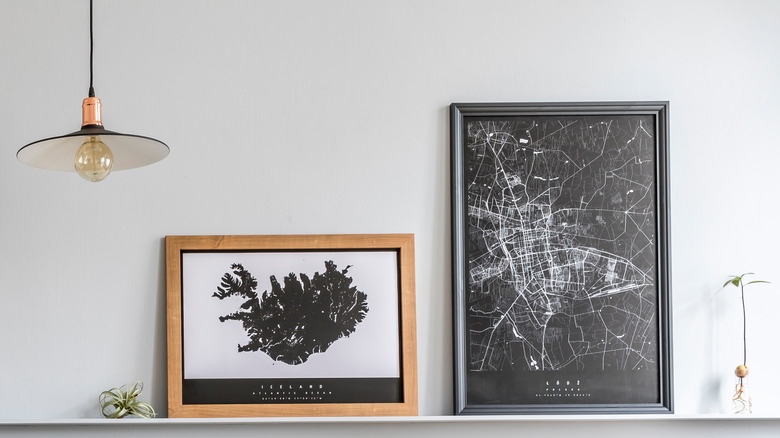 Shutterstock
There are lots of ways to display artwork, even when limited by the restrictions of renting. 
In an interview with InStyle, designer Ohara Davies Gaetano reminds renters that you don't necessarilly have to display all your pieces by literally hanging them on the wall. Consider a layered vignette instead, perhaps leaning some artwork against the wall via a shelf or another piece of furniture.
"Go for an eclectic approach by hanging bigger canvas prints and casually leaning smaller works of art against the wall," reports Hunker. Another option: Create a "low-effort gallery wall" by layering prints on a desk or a floating shelf. 
Apartments.com suggests hanging artwork from a piece of furniture with an "s" hook to make your art come alive. "Let the piece of furniture act as a 'frame' for your art and hang it in the middle." Hanging pieces with twine or leather string offers another unique way to style your walls.
Lastly, we know you're worried about adding holes to the walls of your rental. Seriously, don't be! Command or Velcro strips can be a game-changer and keep your landlord pleased — just be sure to get the right size depending on the weight and size of your artwork. Have fun!