Here's Where HGTV's Christina On The Coast Is Filmed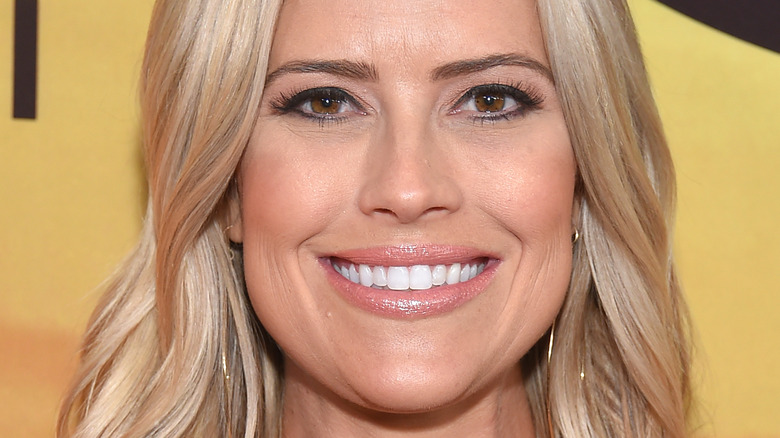 Shutterstock
Christina Haack is the kind of HGTV figure who can handle multiple shows. That's why, along with her work on "Flip or Flop," she is also the star of "Christina on the Coast." Premiering back in 2019, per IMDb, the real estate-based reality TV show follows the property expert as she helps her clients give their homes a stylish transformation. On top of that, viewers get to watch as Haack navigates her personal life, which includes being a mother to her son Hudson Anstead, who she shares with her ex, Ant Anstead, as well as her two other children, daughter Taylor and son Brayden El Moussa, who she co-parents with her first husband, Tarek El Moussa.
While all of that is happening as the cameras are rolling, you might have wondered where the star lives and where all of this action is taking place. Granted, the name of the show gives us a big hint, but what coast are we talking about and where exactly on the coast are we likely to find Haack? Beyond that, "Christina on the Coast" doesn't always happen in the same part of the country, thanks to the fact that Haack has been on the move. Keep reading to find out where she's been doing her house-style-savvy work!
Christina on the Coast takes us to more than one state
If it seems like Christina Haack is always in a beautiful area when she's appearing on "Christina on the Coast," that's because she is! Specifically, Haack both lives and works in Southern California's Newport Beach. "I thought it would be interesting to show a little bit more of my real life," she told the New York Post. Haack added that it's also "fun for viewers to get a glimpse into the Newport Beach market, which is quite pricey. It's fun to see the house-hunting process, and what gets you a house on the water versus inland."
Granted, Haack put the Newport Beach home that she once shared with Tarek El Moussa up for sale, according to Entertainment Tonight, but was determined to stay in the area. "It's definitely going to be in Newport Beach," she revealed while talking about her next family home. "There's not a lot of inventory right now but I have my eye on a couple of places," she continued. "So, we'll see what happens."
For now, Entertainment Tonight notes that Haack can head to the farmhouse that she snapped up in Tennessee, another part of her life that was captured for her show. "I fell in love with Tennessee when I took the kids out there in October to visit my friend ... who had recently moved out there," she explained to People. "Tennessee is gorgeous and the people out there are so nice."