The Pantry Hack You've Been Missing Your Whole Life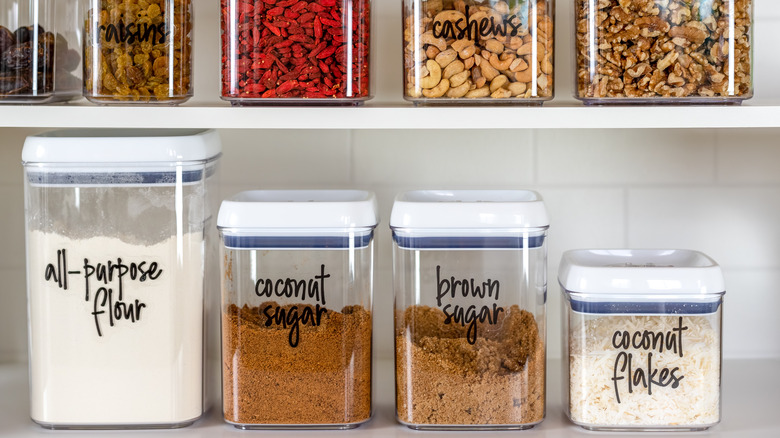 Kristen Prahl/Shutterstock
Keeping a tidy pantry, especially in larger households, can seem near impossible. Whether you have a separate walk-in closet or are using the kitchen cabinets to store items, the space can feel cluttered if it's simply not large enough for your goods. This is when it's useful to think outside of the box. Adding an additional piece of furniture can be a game changer when it comes to keeping your pantry organized.
Using a wardrobe or repurposed closet, such as Better Homes & Gardens suggests, will give you the extra room needed. If you have the vertical wall space in your kitchen to add a standalone piece, go for it! If not, you may want to consider placing it in a nearby hallway or a storage area such as a basement. While it may not need to hold your everyday essentials, consider using it for back stock or bulk buying products.
Benefits of this pantry hack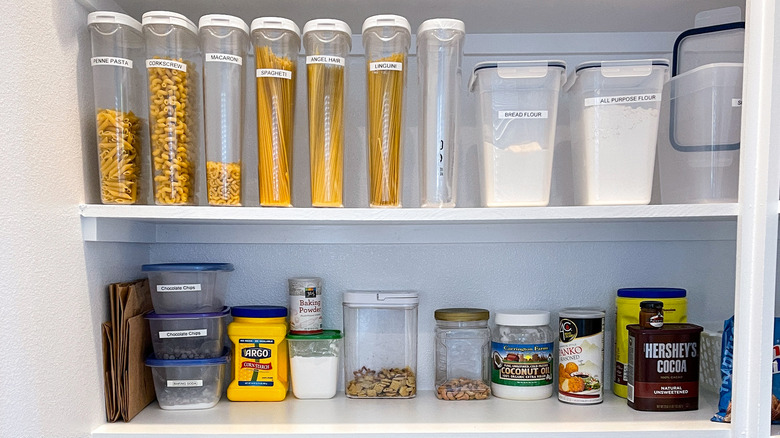 Joni Hanebutt/Shutterstock
While it will take some upfront work, this pantry hack can absolutely be worth it in the end, per Apartment Therapy. Building the unit, adding shelving and creating a system with containers can take time, but pay off in keeping your sanity. It will also help you save time, money, and waste in the long run!
Imagine being able to see and knowing quickly what you have on hand before meal prepping or running to the grocery store? Having that little extra space to organize your pantry goods will go a long way in making sure that happens. It will prevent you from spending precious minutes looking for an ingredient that you just know is there somewhere.
When there is clutter, there's a tendency to overbuy or purchase things you already have but don't realize. By giving your pantry items some breathing room, it's much easier to take stock of what's there and prevent food from expiring before you can use it. All of these benefits you can have from simply getting a little creative in the kitchen.