Disney Has Big News For Fans Who Want To Stay There Forever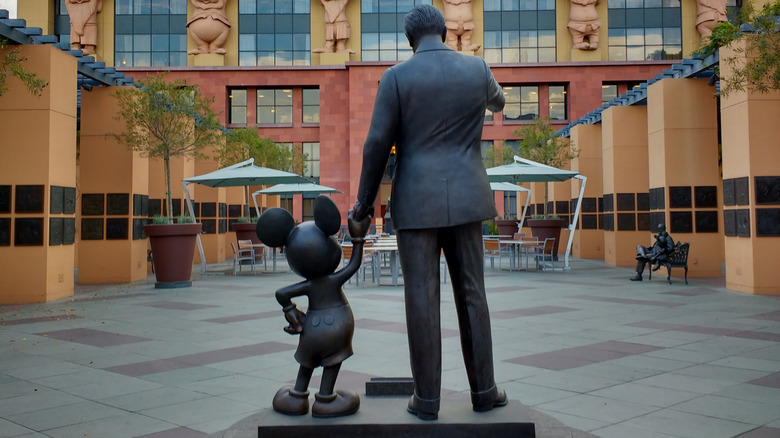 Alex Millauer/Shutterstock
Just when Disney fans thought the resort and theme park giant couldn't get any bigger or better, they have received a most unusual surprise. Disney is now getting into the real estate business –- sort of.
Disney has embarked on a new business venture that enables enthusiasts to enjoy the magic of its brand and atmosphere on a more long-term basis. The new string of communities will be called "Storyliving by Disney" and will consist of habitations designed by Disney's creative team (although Disney is not the developer itself). These communities will share similar vibes and amenities as Disney's resorts and will operate under the division of the company's theme parks.
Coincidentally, the first and only location so far will be located in Walt Disney's former place of residence in California, Rancho Mirage, which is nestled in the Coachella Valley. The community has been named Cotino and will consist of 1,900 residential units as announced on the news page of Disney's Parks, Experiences, and Products site.
The features of this planned Disney community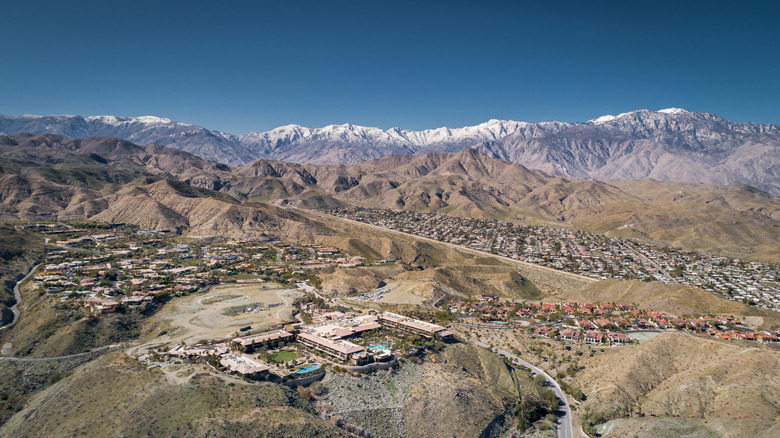 Kamil Zelezik/Shutterstock
Cotino will feature a variety of homes that range from small condos to single-family housing with a section for seniors age 55 and up. In addition to the residential areas, Cotino will also have a district that contains a beachfront hotel, shops, restaurants, and a recreational beach area complete with activities for all ages that can be accessed by purchasing a day pass. At the center of the community lies a 24-acre wellspring with crystal blue waters powered by Crystal Lagoons technology, as mentioned on the Storyliving website. In this area, residents will also have access to a club house (with an optional membership) where events related to Disney programming and entertainment and other social activities will take place. And of course, residents can expect to see the renowned Disney cast members offering friendly service.
As the chairperson of the Disney Parks, Experiences, and Products, Josh D'Amaro is quoted as saying on the website, "As we prepare to enter our second century, we are developing new and exciting ways to bring the magic of Disney to people wherever they are, expanding storytelling to storyliving. We can't wait to welcome residents to these beautiful and unique Disney communities where they can live their lives to the fullest."