The Surprising Amount Of Money An Average Home Costs In Many U.S. Cities Now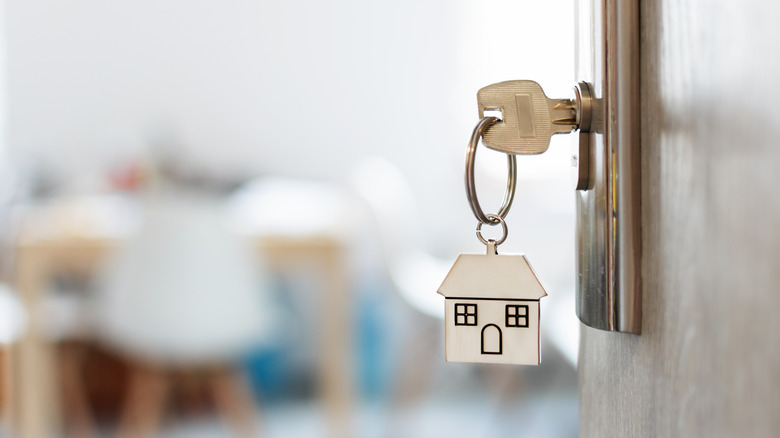 Inna Dodor/Shutterstock
We all know the housing market is hot right now, but exactly how hot is it? New data coming out is a "mixed bag" about whether a potential housing crash or continued surge is on the horizon, but the one thing groups like Norada Real Estate agreed on is that houses are expensive across the nation right now. The group notes that the most expensive housing values in the U.S. now account for more than 60 percent of the homes listed and that the overall residential real estate market has been gaining at a rate of half a trillion dollars per month since June 2021.
Predictions generally agree that while this rate of increase will continue, the number of increases will slow down. Unfortunately, the number of houses that are available to purchase will remain slim with a significantly low inventory meaning many buyers will have to shop at a higher price point simply to get a house at all.
The famous businessman and philanthropist Andrew Carnegie once shared, "Ninety percent of all millionaires become so through owning real estate."But It would appear in today's market that to own a home at all, you may need to spend at least $1 million. Just check out these markets.
The new million dollar home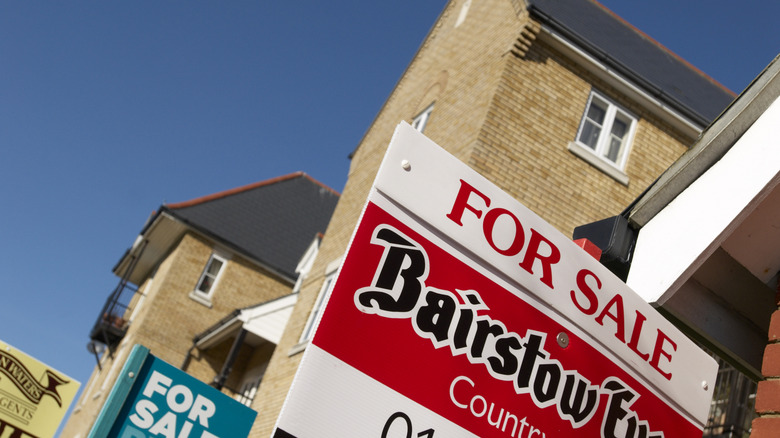 Construction Photography/avalon/Getty Images
Zillow's annual report stated that 146 new cities became "million-dollar cities," a record new surge. A "million-dollar city" refers to a city where the typical home value is now at least $1 million. This new surge in cost increases marks a record yearly increase and a total of 481 "million-dollar cities" nationwide. Many of these cities are where buyers might expect, along the coast, including multiple cities in California, as well as Seattle, Boston, and Miami. More unexpected, shared Tulsa World, are locations including Idaho, Montana, and Tennessee as well as smaller cities in larger states like Hill Country Village, Texas, Lac La Belle, Wisconsin, and Crested Butte, Colorado.
And what can you get for $1 million? 
For $1.25 million, you can get a three-bedroom, two-bath home of 1,690 square feet in Oconomowoc, WI. In McCall, ID, you can purchase a three-bedroom, four-bath at a more spacious 2,800 square feet that will cost $934,000. In Seattle, a modern home that boasts 1,900 square feet of living space on a lot of 1,698 square feet with three bedrooms and an added third bathroom runs $995,000. In Maynardville, TN, you might get one of the better deals in these million-dollar locations. For a quick $995,000, you can get a mini-farm of 20.63 acres with a gorgeous farmhouse featuring four bedrooms, four baths, and totaling 3,100 square feet.
It's clear the average home in 2022 looks a little different.