The Truth About NYC's Pandemic Rent Hikes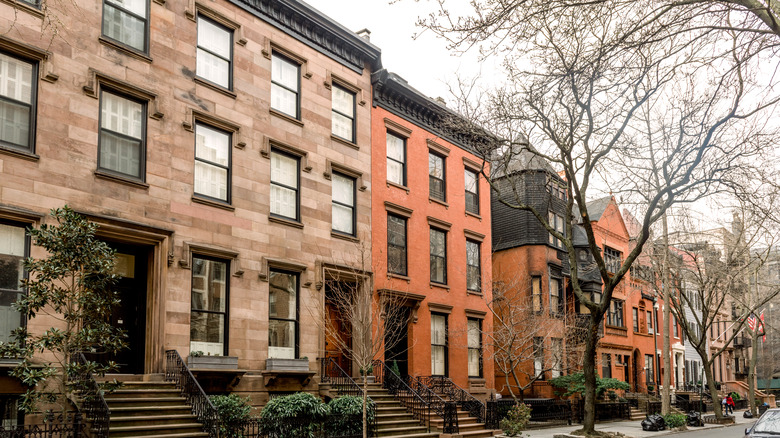 jumis/Shutterstock
Living in New York City just got a whole lot more expensive. No sooner than the new year kicked off in the Big Apple, residents started feeling the pain when it comes to rent hikes.
As the pandemic appears to take a downturn, landlords have raised rents, thus following a nationwide trend of ever increasing housing costs. Nonetheless, even with other major cities reflecting the same pattern of higher rents and selling prices, New York City stands at the top of the ladder with an average rent of $3,100 per month for a one-bedroom dwelling, as reflected in a report on Zumper. That's higher than the San Francisco Bay area and Boston, which fall in a close second and third respectively.
As Brett Allen, a real estate agent, commented in an interview with the New York Post, "It should be Illegal. It's horrible. I've seen [this happen to] a lot of people who paid rent on time with perfect credit scores."
Cause and effect on renters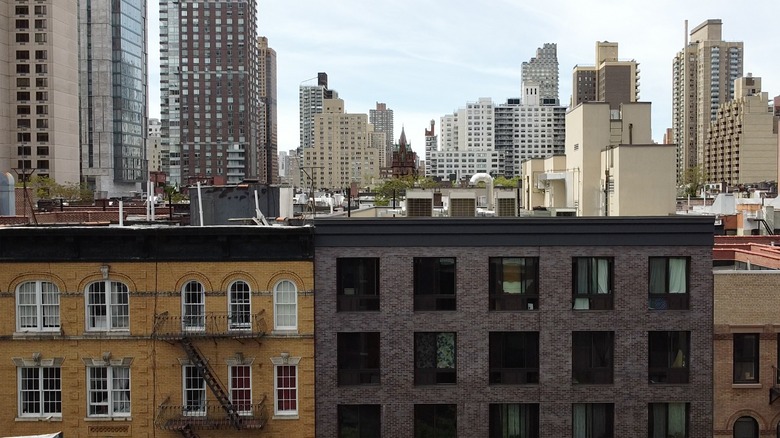 Xackery Irving/Shutterstock
The rents don't appear to coincide with any type of improvements or add-ons to the residences. Nonetheless, this trend is forcing tenants in New York City to look elsewhere for housing in an already stressful market.
In one illustration of this issue, one Greenwich Street tenant resided in the same building for three years without any problems, according to the New York Post. However, she received word via email that her landlord was raising the rent by 46%. The resident was then looking at an increase from $2,696 to $3,950. Although a 2019 law states that a landlord has to inform a tenant about a rent increase 90 days before the end of the lease, this was not an illegal move. Thus, the tenant would have to make other arrangements.
In a case such as this, one might wonder what factors are causing the rent hikes. Brett Allen blames it on the fluidity of move-in dates, as a direct effect of the pandemic, and a lack of housing that falls into the $2,000 to $3,000 spectrum. Likewise, according to Street Easy Reads, a higher demand along with inflation accounts for the rise in housing prices and rents. While this situation indicates economic recovery for the Big Apple, it still doesn't bode well for renters and people who are looking to buy. As the first quarter presses on, only time will tell how this drift in the housing market will play out.