The Tech CEO Who Bought Pharrell's Los Angeles Home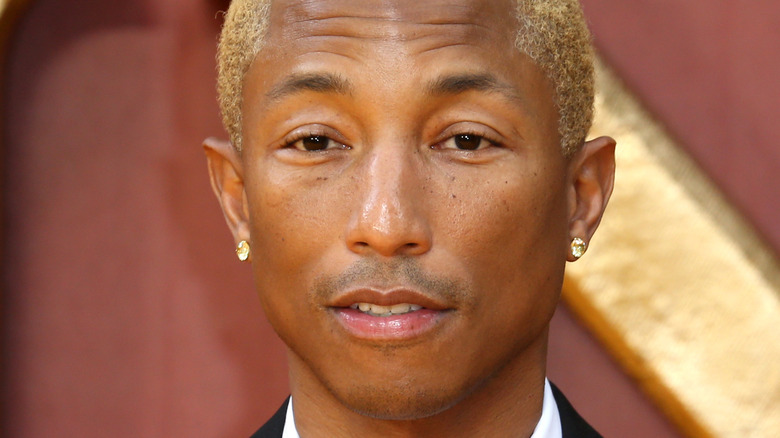 Cubankite/Shutterstock
The new owner of Pharrell Williams' home has been revealed, and you might not be able to guess just who it is. The 13 time Grammy award-winning artist/songwriter/producer made headlines last week when he sold his Los Angeles estate for $9.2 million. The whopping price tag was dramatically reduced since first hitting the market back in May of 2020. According to Mansion Global, Williams' Hollywood Hills home was originally slotted for sale at $11.95 million until settling down to a cool $9.99 million soon after.
The sprawling 6,000 acre home with stunning views of the city of Los Angeles comes complete with all the amenities that you would expect at a price of almost $10 million. The five-bedroom home comes with large windows, a kitchen, and a chef's kitchen, as well as a massive skatepark, guest house, and a pool that stretches 70 feet. So just who is the new owner that is about to move into this luxurious dwelling?
Details about the home's new owner
Although he might not be a household name like Elon Musk or Jeff Bezos, The Dirt revealed that CEO and founder of Sonder, Francis Davidson, was able to dig deep and nab Williams' home for the final price of $9.2 million, which was $2.75 million off of the original asking price. Davidson made his money with the idea that he developed from his Montreal apartment, according to CNBC. What began as simply subletting his and other college buddies' apartments to make a few extra bucks back in 2012 has turned into a global presence called Sonder, which is quickly reaching AirBnB status.
In a Sonder Journal blog post back in 2020, they revealed financial backing from big names like Fidelity, WestCap, and Inovia Capital which led to a $170 million boost to the company. That, along with funding of up to $500 million from the likes of Bezos and Musk, according to the New York Post, puts the most recent value of the high rising real estate start-up to an estimated $1.3 billion. Whether Davidson is planning on popping his new investment up for rental opportunities on Sonder or kicking back and enjoying the Los Angeles sunshine himself is still yet to be known.