The CEO Of Peloton Just Put Up His Hampton's Mansion For Sale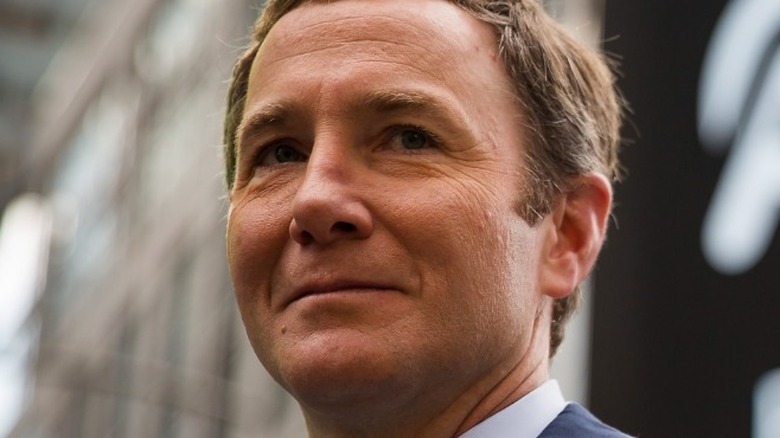 Bloomberg/Getty
Buyer's remorse happens to approximately 75% of new home buyers, per Zillow. So billionaire John Foley, co-founder of Peloton, and his wife, Jill, are not alone. They've just listed their East Hampton home for sale for $55 million, three months after buying it in December 2021. They snapped up the house for $2.5 million over the asking price, just one month after it was listed. Unfortunately, when you live in the spotlight, your highs and lows get broadcast. 
Foley bought the 6,100 square foot home just as Peloton was wrapping up 2021 with a stock loss of 76.4%, reported Barron's. Foley is stepping down as CEO and will become executive chairman. 
Buying real estate is one of the largest financial investments most people ever make, even for billionaires. However, there's an emotional side to purchasing a property because it's also a place to make memories and call home. In January 2022, the Foleys sold another East Hampton house at 12 Koala Lane, above the asking price at $4,450,000.
John Foley's East Hamptons House
There are many reasons involved in Peloton's roller-coaster ride, from a stock surge in 2020, as the pandemic kept people from their gyms to its downturn at the end of 2021. Spoiler alert: It probably didn't help Peloton sales when Sex and the City's reboot, "And Just Like That ..." had Mr. Big die after exercising on a Peloton in episode 1 in December. Peloton was just as surprised as viewers, reported The Wall Street Journal.
The Foley's 4-acre estate has almost 400 linear feet of ocean frontage and two dramatic rooflines reminiscent of waves that swoop down toward multiple sundecks on the second floor. If that wasn't enough to attract a new buyer, perhaps the luxe street is, which includes neighbors Jerry Seinfeld and Lorne Michaels. The house was designed by famed architect Francis Fleetwood, who passed away in 2015. It's one of approximately 200 homes he designed that transformed the look of the Hamptons from modest, unassuming homes to mega-sized, cedar shingle-style homes, per The New York Times. 
First floor sundeck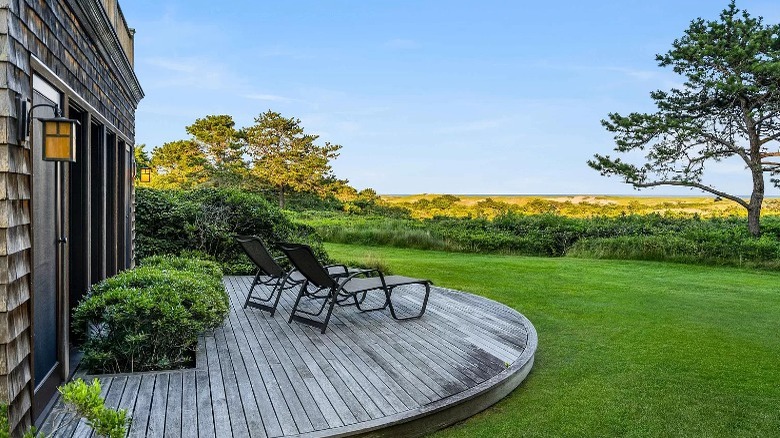 This magnificent property has 6,100 square feet of living space, featuring five bedrooms and five bathrooms, including a very private master bedroom suite on the first floor, with the ultimate, his and hers en-suite bathrooms, adjacent office, and sundeck. First-floor master bedrooms are a huge attraction for Gen X and Baby Boomers, according to Kasasa. The home captures natural light and ocean views through large paned windows. 
The second floor has four large bedrooms, all with ocean views and access to multiple sundecks, including a hexagonal lookout, wrote Mansion Global.  A breakfast room with the same shape sits just below with floor-to-ceiling windows providing an unobstructed view to the ocean. If having private beach access doesn't sweeten the transaction enough, there is also a gunite pool with stone-paved surround, a large covered seating area, and a broad manicured lawn. To say this is a fabulous property for enjoying with family and friends would be an understatement.